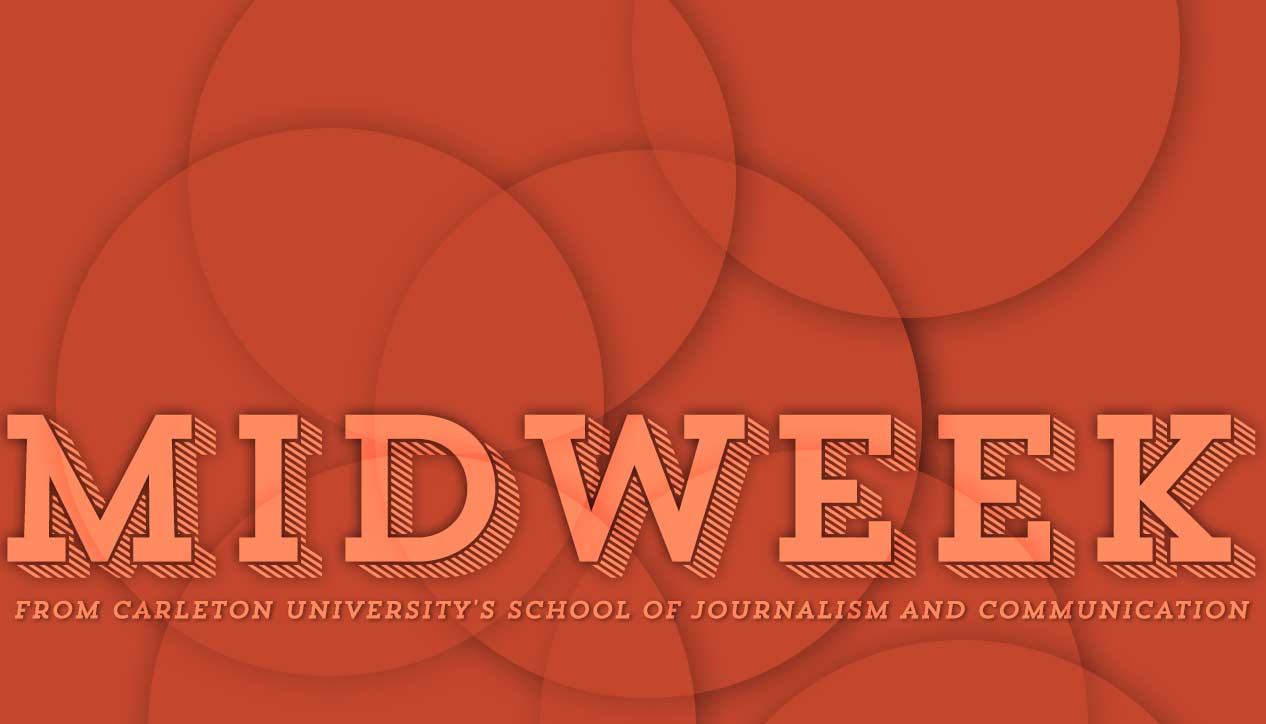 Midweek
Wednesday October 18th, 2017 with Karen-Luz Sison and Jacob Munro
Our fourth Midweek show of this season aired on CKCU-FM on Wednesday, Oct. 18, with Karen-Luz Sison and Jake Munro hosting — and it covered a broad sweep of topics and emotions. We began our show with news of the tragic conclusion of Gord Downie's battle
Three stories centred on the struggles and dangers faced by women, and some places where progress is being made: We heard voices from a vigil for victims of the 2015 triple-murder around Wilno,Ont., as well as for all female victims of gender-based violence, as the court hears the police statement of the accused for the first time; we also heard about women in science, technology, engineering and math — STEM, for short — and about why Ottawa ranks as the 11th best city to be a woman in Canada. One story rose out of a rally where protesters questioned the Phoenix pay system's ability to rise from the ashes. Two stories spent time on post-secondary ups and downs: a Carleton University professor is now flush with funding for dark matter research, while the strike by Algonquin College faculty has led the student paper to shut down. Two others celebrated fall in unusual ways: a Thanksgiving weekend canoe trip that included cooking a turkey over a campfire, and a pre-Halloween walk-along with a haunting tour of Ottawa's old jail. After all that, it was a welcome relief to sit back and enjoy a little Kamikiri — a kind of Japanese paper-cutting performance art. Yes, indeed: All that and much more on the Wednesday, Oct. 18, 2017 edition of Midweek.
There are no tracks in this playlist.