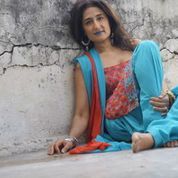 Midweek
Wednesday September 10th, 2014 with PeterB
Some great new releases today! And of course the usual semi-random beat stuff.
We start today's adventure with some world beats. Including a really great new pre-release from a personal fave -- Kiran Ahluawalia. Then, another great brand new release from Tricky. And just a big pile of great big beats and tracks! Enjoy.
First, a pan-global-Canadian set. Some personal favourites. And a really exciting new pre-release from Kiran Ahluwalia, due out in mid October!!
Ma Afrika
Mighty Popo (Popo Murigande) - Ngagara

One Life to Live
Souljazz Orchestra - Inner Fire

Chennai Five-O
Autorickshaw - Four Higher

Hum Dono (feat. Rich Brown)
Kiran Ahluawalia - Sanata : Stillness


Sanata
Kiran Ahluawalia - Sanata : Stillness


And, a brand spankin' new release from Tricky too! Daaamn!!
The Unloved (Skit, feat. A.J.)
Tricky - Adrian Thaws

Nicotine Love (feat. Francesca Belmonte)
Tricky - Adrian Thaws

Silly Games (feat. Tirzah)
Tricky - Adrian Thaws

Moving over to some trip hop next … and some other hops, trips, and jumps. Big juicy set, full of big juicy tracks. Turn it up!
Five Man Army (feat. Tricky)
Massive Attack - Blue Lines
Sheep
Us3 - Broadway & 52nd
Twice the First Time
Saul Williams - Xen Cuts (disc 3)
Pour Gabrielle
Jorane - 16mm

Natural Blues
Moby - Play
Salt the Skies
Tortoise - It' All Around You
Cocaine Allergy
Lee 'Scratch' Perry & Observer Niney - Lee Perry vs The Observer
Out Of Control
Chemical Brothers - Surrender
Exit, stage left …
365 Is My Number / The Message
King Sunny Adé - The King of Juju