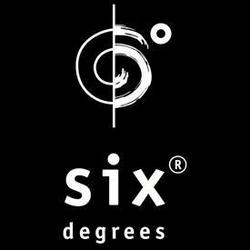 Midweek
Wednesday August 20th, 2014 with PeterB
A bunch of weird stuff, Kevin, God, and a quick look at Six Degrees record label too.
Today's adventure is taking a quick look at the most excellent Six Degrees record label, and free stuff from them. A dash of comedy. And some messed up tunes + big beats of course. Fasten your seatbelts!
Kevin and God
Radio Free Vestibule - Sketches, Songs and Shoes / YouTube

Lucinda-Ain't Goin Down
Tom Waits - Glitter And Doom Live
Six Degrees Records label! Some really cool tracks, most from free samplers. Just cannot go wrong with COOL + FREE… Check it out.
http://www.sixdegreesrecords.com/
Cruces
Silvana Kane - Six Degrees Records Free Sampler (2013)
Retrovisor
Céu - Six Degrees Records Free Sampler (2013)
House of Bhangra
David Starfire - Six Degrees Records Free Sampler (2013)
Junoon
Bombay Dub Orchestra - 3 Cities
Hurriya (Banco de Gaia Remix)
GAUDI / Banco de Gaia - Six Degrees Records' Psychedelic Planet (pre-release)

Just a lot of random heavy-ish …
Purple Haze
Frank Zappa - MP3
New York N.Y. (1983 - Razormaid Mix 1990)
Nina Hagen - MP3
STD
Roberta Bondar - Caustic EP


We All Scream
Five Alarm Funk - ABANDONEARTH


Red Skin Girl (A Tribe Called Red remix)
Northern Cree / A Tribe Called Red - At Tribe Call Red - ST

Eros
Tortoise - Standards
Eden 2
Tortoise - Standards
Carabou
Tanya Tagaq - Animism

Exit, stage left…
Snake Catcher
John Zorn - The Gift