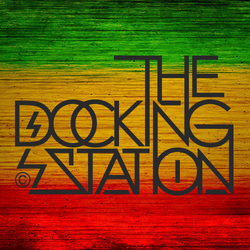 The Switchup
Sunday November 16th, 2014 with SKCZY & ITSO Johnny
Guest Mix from DJ Crusher & SKCZY goes Dancehall/Bashment on us!!
Docksta vets SKCZY and ITSO Johnny are in control tonight and they have a special one lined up! They have a guest mix from a good friend and local Ottawa talent DJ Crusher titled Sketch Pad! 18 tunes that keep you moving from the first sound to the last! SKCZY has also put together a Dancehall/Bashment mix for this week! This is something he does maybe twice a year, so it should be fun!! Check out the show live at 93.1 on your FM dial in Ottawa or at
ckcufm.com
anywhere else on the planet. If you would like to comment on the show, get a shout out, or want to say "What a show!" to the studio crew call us in studio at 613 520 CKCU (2528)! Don't forget follow us on Twitter: @CKCUFM @docksta @SKCZY @itsojohnny Or Like Us on Facebook! CKCU FM, The Dockingstation
JOHNNY
SKCZY - & - LIVE!!


Billie Jean/Last Night A DJ Saved My Life
Michael Jackson/In Deep - -
Magic Carpet Ride
Mighty Dub Katz - -
Run For Cover
Mastik Soul - -
The Funk Phenomena
Armand Van Helden - -
Disco Babes From Outer Space
Babe Instict - -
Land Of Spirits
Mastik Soul - -
The Real Jazz
Krome - -
Love In Stereo
Liquid Soul - -
House Of God
D.H.S. - -
Hey Baby
Melleefresh & Deadmau5 - -
Lollipop Machine
Roman Salzger - -
Music Is The Answer
Celeda & Danny Tenaglia - -
Drugs And Stuff
Eric Entrena & D Unity - -
Muzak
Trisco - -
Guacamoli
Oliver Giacomotto - -
Course For Horses
Steve Lawler - -
U Don't Even Know
Sharvais - -
Me So Horny
2 Live Screw - -