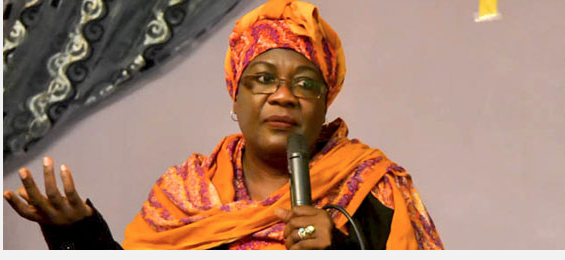 WINGS
Thursday December 1st, 2022 with WINGS series producer, Frieda Werden
Kenyan in the World: Maimuna Mwidau on Democracy and Women
Maimuna Mwidau grew up in a polygamous household. Her father was Mayor of Mombasa and later a Member of Parliament. He saw political "convening power" in this daughter and encouraged her interest in politics. She was educated in Kenya and Canada, and became both a political analyst and an activist for women's political rights. Diana Wanyonyi interviewed her about her work on women's inclusion in Kenya's Constitution and her election observer work in Bangladesh, Ethiopia, and Somalia. While Mwidau once ran for a political office, she doesn't see a level playing field yet for women in her country, which lags behind many others in that respect. She would like elections to be about the issues, instead of mainly religion, tribe, and party affiliations. She comments on the failure to yet fully implement women's inclusion in politics in Kenya, and the possibility that the constitutional provision might be overturned. Mwidau was honored in 2013 for her work alongside both the International Republican Institute and the National Democratic Institute - the foreign policy funding arms of the two major US political parties. She is a well known political analyst for various media, and is still researching barriers to women's political participation and how to make change.
There are no tracks in this playlist.