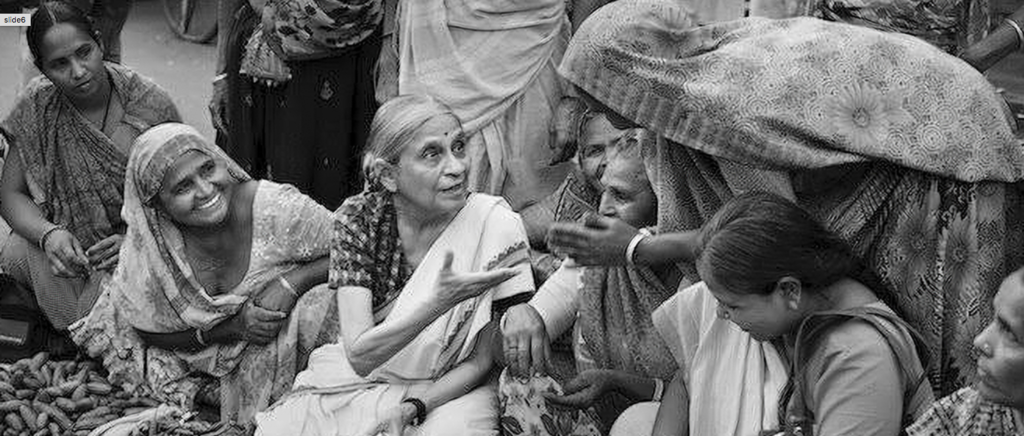 WINGS
Thursday November 24th, 2022 with WINGS series producer, Frieda Werden
Ela Bhatt's Legacy- Part 2
SEWA [pronounced SAY vah] is a sisterhood of about 2 million women, organized locally and by trades. It operates in at least 16 states of India, plus a few other countries. Their philosophy is based on Ghandian values of simplicity, truthfulness and non-violence, and on non-hierarchical growth. This program covers more examples of their projects, ranging from challenging employers and government to include home-based workers in social protection schemes, to identifying cleaning the trash off the road as part of the care economy. They also start community radio stations!
There are no tracks in this playlist.