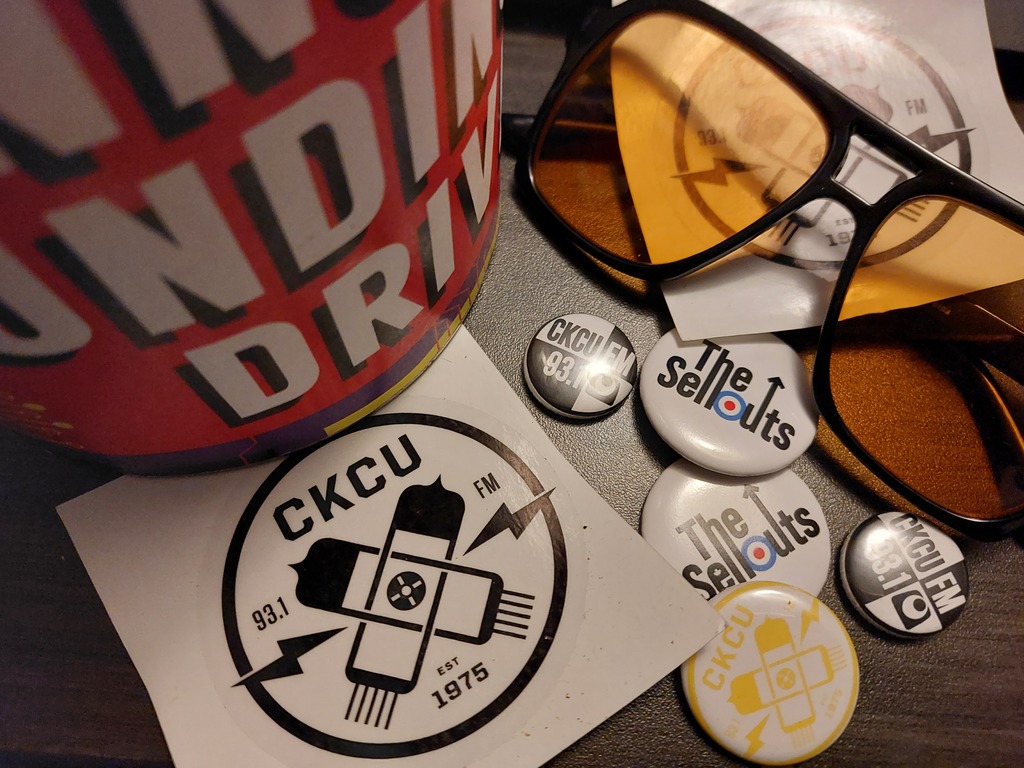 Tuesday Special Blend
Tuesday November 15th, 2022 with Jeff Larocque
BIG SHOW ALERT - Broadcast begins at 6am and runs to 8am today.
This show features the best moments from Jeff's Tuesday Special Blend Live Recording session at RedBird Live. The event featured local WHO Tribute Band, The Sellouts, Ottawa's Own Johnny Vegas, and Ottawa's favourite stand-up comedian for 2020 and 2021, Wafik Nasralla.
Midnight Reverie
Monotronic - Midnight Reverie (Single)

Johnny Vegas opens the show at RedBird Live with his one-man lounge singer act. Enjoy his renditions of Brandy You're a Fine Girl, Stuck in the Middle With You, Kodachrome, Spiders & Snakes, Night Life, and Teddy Bear. Listen carefully as he shares some great historical factoids about early days of radio in Ottawa, the scene at Maxwell's Bistro, and the time Elvis Presley performed one of his three appearances in Canada right here in the Nation's Capital. Contact Johnny Vegas for your event here: https://www.facebook.com/profile.php?id=100062993750732
The Sellouts Set #1 began at roughly 8:40pm on November 4th at RedBird Live. We share a few tracks from their 9 song first set including Who Are You, My Wife that were performed Live, and a track from their Studio Sessions - The Kids Are Alright. https://www.facebook.com/search/top?q=the%20sellouts
The Sellouts are: Karen Newman as Roger Daltress (vocals and tambourine), Burton Duncan, guitar and vocals, Rui Resendes, electric & upright bass and vocals, and Raul Corona, drums, percussion and stick flips.
Wafik Nasralla took over the RedBird Live stage after a short break from the completion of The Sellouts Set #1. Come back later on Tuesday and listen in #OnDemand as I plan to add a few extra minutes of Wafik's performance to the On Demand version. Probably after 9pm on Tuesday it will be there. For now, enjoy his take on the pandemic, Americans, weed and getting kicked out of a mall for laughing too much. https://www.facebook.com/wafiknasralla
Cutting So Fine (Show Theme) faded for time.
Canada High - Canada High (Working Title)

Stars Streak Across The Sky
Megan Jerome - Ooh Aah

The Sellouts Set #2 began about 9:50pm (we fell behind schedule but fun was being had by all). They open with Pinball Wizard that you will hear performed Live that night. Next up is one of The Sellouts studio recordings; this time we feature their version of The Real Me. Here's a link to a new video they just released of them recording the song in studio at Shovel Face Records: https://www.youtube.com/watch?v=dPp85TCaj00 Then, we follow it up with another track recorded at RedBird Live with Eminence Front and Baba O'Reilly. This of course led to an encore where we treat you to a studio version of My Generation by The Sellouts, and finally wrap up the show with Won't Get Fooled Again. Turn it up... use headphones.
Get Tickets to Megan Jerome's show(s) coming up at RedBird Live here: https://www.eventbrite.ca/e/megan-jerome-live-at-red-bird-tickets-439756652987
https://www.meganjerome.com/

Get Tickets to Graven & The New Band with Alexandra Sullivan here: https://www.eventbrite.ca/e/graven-and-the-new-band-with-alexandra-sullivan-tickets-407006355967
https://www.gravencanada.com/
https://www.facebook.com/alexandrasullivanmusic/
Greener Grasses
Graven - Simple Complex

Wish Star (faded for BBC News)
Graven - Simple Complex

The Sellouts would like to thank everyone who supported this special episode of Tuesday Special Blend recorded at Red Bird Live. We were honored to be part of this event and thrilled to do our part to support Canada's longest-standing campus-based radio station – CKCU FM! By providing a voice to independent artists from the Greater Ottawa Area, Jeff and his colleagues at CKCU are ensuring that Ottawa's (and Canada's) musical tapestry remains robust and colourful by highlighting both established and emerging independent artists across all musical genres. The band would also like to extend a special shoutout to Natalie Phipps for donating one of her beautiful paintings to the event's silent auction. We need to also express our gratitude to Holly Brown of "Hollydays Videography" for donating her time and talent towards capturing many photos of the event. Hollydays Videography also shot all of our Sellouts promo videos. www.hollydays.ca

One of The Who's most recognizable battle cries is "Long Live Rock!". We would like to add our own twist to that and say – "Long Live CKCU!"
Many thanks from Tuesday Special Blend to RedBird Live https://www.redbirdlive.ca/ their sound tech Paul Weston and staff.
Our Silent Auction donors Natalie Phipps, Larocque Art, The Record Centre, Pathway Hyundai, Kings Own Barbershop, TIC of Wednesday Special Blend and Christophe Elie of Songs for the Revolution.
Special Thanks to our volunteers that evening: Shelley Ann Morris, Dave Humphries and new volunteer and new CKCUFM Fan "Nate"
Thank you Lila for your kind words and your excellence at the microphone speaking about your experiences at 93.1 CKCUFM
Huge thank you to everyone who purchased a ticket, bid on silent auction items and made the event at RedBird Live such a special night.
Thanks to everyone's efforts and the many donations that have come in online during CKCU Funding Drive 2022, Tuesday Special Blend has exceeded our $1500 Fundraising Goal and
as of Monday evening before this program airs, our show's donation total sits at $1,888.68. The radio station still needs help to reach its goal however, so if you enjoyed today's show, please consider becoming a monthly donor to CKCUFM or make a pledge that you can pay later on. Just head over to the fundraising page by clicking any of the Donate buttons on the CKCUFM website (which is where you are reading this note right now). Please leave a comment on how you liked this format and let Johnny Vegas, Wafik Nasralla and The Sellouts know what you thought of their performances. Have a great day and thanks for listening. Jeff.