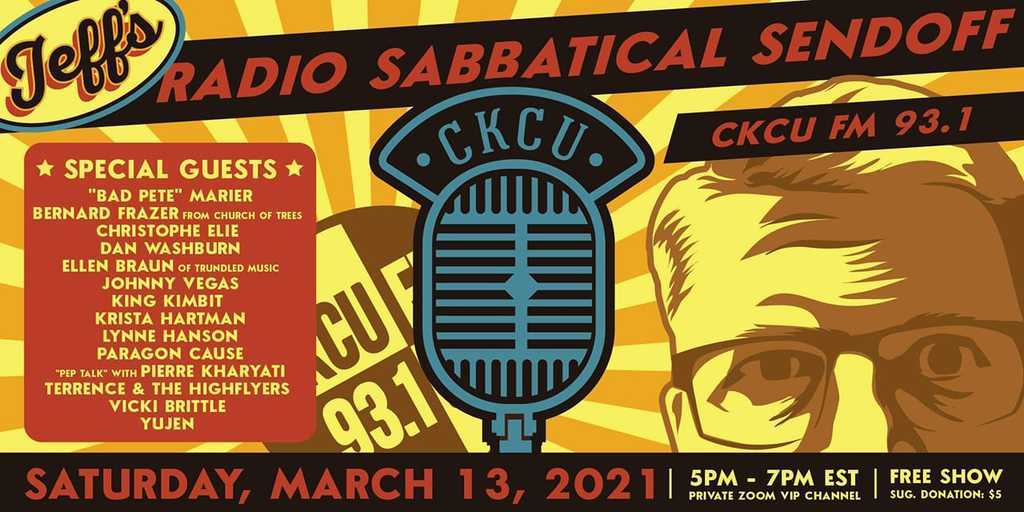 Tuesday Special Blend
Tuesday March 16th, 2021 with Jeff Larocque & Friends
Show #182 - Jeff hosts his last show before taking a Radio Sabbatical
15 local artists, along with many current and former CKCUFM hosts and other friends joined together on Saturday, March 13 to pre-record today's show. The event went well past the planned timeline leaving Jeff with tough editing decisions to make. This 139 minute #OnDemand #XtraSpecialEpisode contains the bits I had to cut out (including Ottawa's Own Johnny Vegas's very first Zoom Performance, and several hilarious moments to make it fit into the 2 hour show timeline for a Special Blend Show. Thank you all for an unforgettable 5+ years as part of the CKCUFM Family.