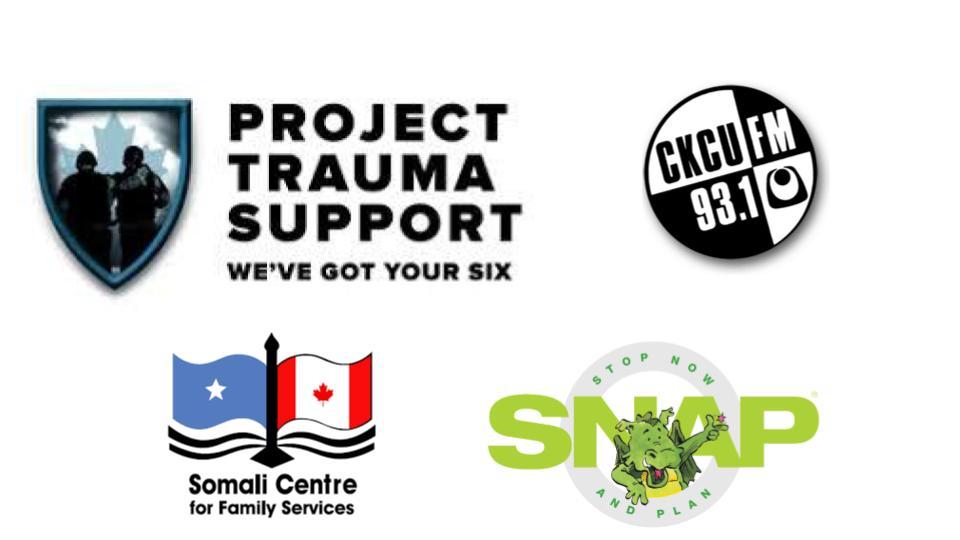 Tuesday Special Blend
Tuesday February 23rd, 2021 with Jeff Larocque with Wafa El-Rayes
Project Trauma Support and Somali Centre for Family Services
Rob Martin joins Jeff in the first segment to talk about the services offered by Project Trauma Support for front line service workers who suffer from PTSD and work related trauma. The second segment has Kahmaria Pingue and Daya Moses join Jeff and Wafa to explain some of their programs available from the Somali Centre for Family Services designed to help Afro-Caribbean-Black youth.
Cutting So Fine (Show Theme)
Paul Anthony/Canada High - Canada High (Working Title)

To show your support or find out how Project Trauma Support could help yourself or a loved one, please visit: https://projecttraumasupport.com/
Thanks to Rob Martin for joining us today to share his story and tell us more about this wonderful organization located in nearby Perth, Ontario. Thanks as well to my friend Karen for bringing Project Trauma Support to my attention and for introducing Tuesday Special Blend to Rob. Our interview was pre-recorded on Saturday, February 13, 2021.
Circle Dance
Stevie Nicks - The Soundstage Sessions (2009)
A big thank you to Kahmaria and Daya for joining us on Tuesday Special Blend. Their bi-weekly Under the Acacia Tree podcast, and their SNAP program are just a small slice of many wonderful services available for Afro-Caribbean-Black youth and their families in the greater Ottawa area. Find out more here: https://scfsottawa.org/
Thanks to Tuesday Special Blend volunteer Jenn Chase for helping organize today's program. Our interview with Kahmaria and Daya was pre-recorded on Thursday, February 18, 2021
Super Strut (fade for BBC News)
Deodato - Deodato 2
Please join me next week as I celebrate 5 years as a volunteer host at The Mighty 93.1 CKCUFM. Programming next week will begin at 7am, and we have a special guest joining us after 8am.
If you'd like to make a comment on today's show, use the comment space on this playlist, or send me an email: jeff@ckcufm.com