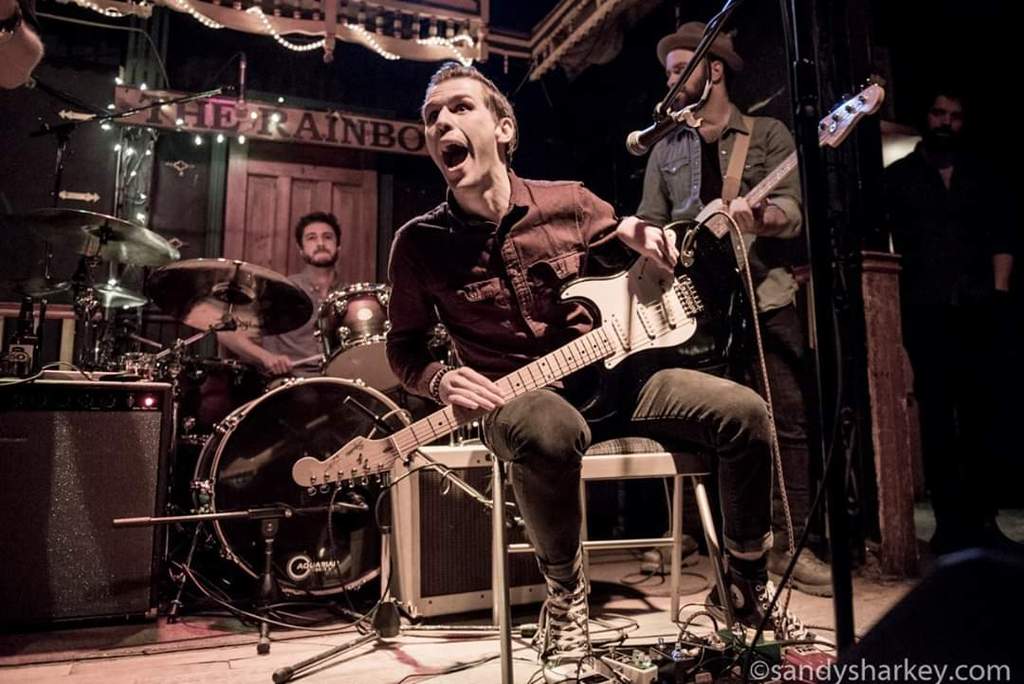 Tuesday Special Blend
Tuesday June 30th, 2020 with Jeff Larocque
Covid Episode #13 Show #147 features Two World Radio Premiers! Liam Deery and Terrence & the High Flyers - This is a Two Hour Episode.
Tracks #2,3,4, and 16 were added into today's show using a digital audio turntable feeding the signal from the artist's vinyl release taken from my personal library sent directly to Audacity as a test. Let me know in the comments what you think of the quality of the sound, and how you feel about vinyl versus digital files versus cd or other format you enjoy. Today's show page photo credit to: @sandysharkey.com
Isolation
Flying Horses - Reverie - Show Intro Background

Prologue: Yodelady
Old Man Luedecke - Domestic Eccentric - Remembering Janis Lockwood

The Girl in the Pearl Earring
Old Man Luedecke - Domestic Eccentric

Legend of You
Graven - Years

Birds on a Feeder (Single)
Kathleen Edwards - Total Freedom (album coming August, 2020)

Battlefields
Twin Flames - Battlefields (Single)

Break In The Sky
Kristine St-Pierre - Break In The Sky (Single)


That's Why!
Terrence & the High Flyers - That's Why! (Single)

Quarantine Road
Lucas Haneman - Quarantine Road (Single)

Honey Bee
Tom Petty - Wildflowers
Rich In Time
Jack Pine and the Fire - Rich In Time (Single)

No One Waits for Me
Slo'Tom and the Handsome Devils - Down In a Government Town

Hawaii 666
Furnaceface - Unsafe at Any Speed (1996)

Hour 2.0 starts here. Thanks for listening. Please leave a comment below on the show page. If you'd like to be a guest on a future show, or want to send me a story topic or a local artist who needs some support from Community Radio, you can email me anytime. I'd love to hear from you. jeff@ckcufm.com Not all requests can be fulfilled... but we try.
Cutting So Fine - Show Theme
Canada High - Canada High (Working Title)

Calm For a Moment
Willows and Horses - Nous Serons Libres

Nain
The Jerry Cans - Echoes

14 Good Things
Trundled - High Water

Sunny Day In June
Lynne Hanson - Sunny Day In June (Single)


Please visit and Like "The Liam Deery Project" on Facebook: https://www.facebook.com/The-Liam-Deery-Project-685432121531117/
You need to check out Liam Deery on YouTube. Here's the official video for his new song "Used You": https://www.youtube.com/watch?v=TrtzZARj0Aw ... and you have to check out this one where he rips the face off a Jeff Healy song five years ago at Brockville Ribfest...(he was just 19 when he did this!) : https://www.youtube.com/watch?v=l3Wzc580TLw Want more?? Here's Liam taking on Jimi Hendrix's "Voodoo Child" one-handed at age 18! Thanks to Warren for the introduction, and special shout out to Shawn Tavenier and the gang from Silver Creek who've had Liam's back since he was 14. The Ottawa Music Community is a special family.
Used You ***World Radio Premier***
Liam Deery - Used You (Single)


Backseat Ride ***World Radio Premier***
Terrence & the High Flyers - Backseat Ride (Single)


One of the busiest artists in 2020... Terrence O'Brien aka Terrence & the High Flyers has already released 7 singles in 2020 and there's more to come. Terrence asked us to share his YouTube link so you can catch up on how he's spent his last 120 days Subscribe to his YouTube Channel: https://bit.ly/31Ae4rg
Wondering
Kimberly Sunstrum - The Kid the Wall and the Box

Tuesday Special Blend June 30, 2020 was pre-recorded. The CKCUFM studio remains closed due to Covid-19. Photo Credit to Sandy Sharkey for the awesome Liam Deery pic we;re featuring on the show page today. Find out more about her work @sandysharkey.com