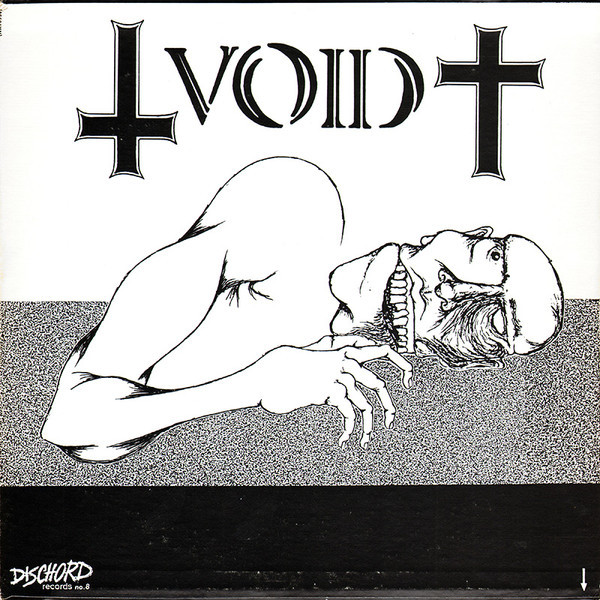 Blaster Caps
Tuesday April 19th, 2022 with Imp-Yãm Cataräcts
An Even 33: Even Though And Because 𓁡 𓁢 𓁣
VOID: The WHOLE side! Take me away with the furious and intense sounds of Columbia, MD's VOID. They only lasted 3 years but they left one of the greatest and most heart-stopping, side of a record you'll ever experience. Blistering hardcore but with a jazzy, loose chaos that always seems ready to burst right off the rails... The Faith side is pretty good too actually, but totally got overshadowed by Void's half.... a spell binding recording.... (always loved the artwork too!) ,,,,and then 4 other dingers to round things out....
Who Are You?
Void - The Faith / Void - Dischord - 1982
Time To Die
Void - The Faith / Void - Dischord - 1982
Condensed Flesh
Void - The Faith / Void - Dischord - 1982
Ignorant People
Void - The Faith / Void - Dischord - 1982
Change Places
Void - The Faith / Void - Dischord - 1982
Ask Them Why
Void - The Faith / Void - Dischord - 1982
Organized Sports
Void - The Faith / Void - Dischord - 1982
My Rules
Void - The Faith / Void - Dischord - 1982
Self Defense
Void - The Faith / Void - Dischord - 1982
War Hero
Void - The Faith / Void - Dischord - 1982
Think
Void - The Faith / Void - Dischord - 1982
Explode
Void - The Faith / Void - Dischord - 1982
Tradition
Neurotic Arseholes - Various ‎– Underground Hits 1 - Aggressive Rockproduktionen - 1982
World War 3
D.O.A. - Hardcore 81 - Sudden Death - 1980

Contra Rebels
The Asexuals - Various ‎– Primitive Air-Raid - Psyche Industry - 1984

Hatebreeders
Misfits - Walk Among Us - Ruby - 1982