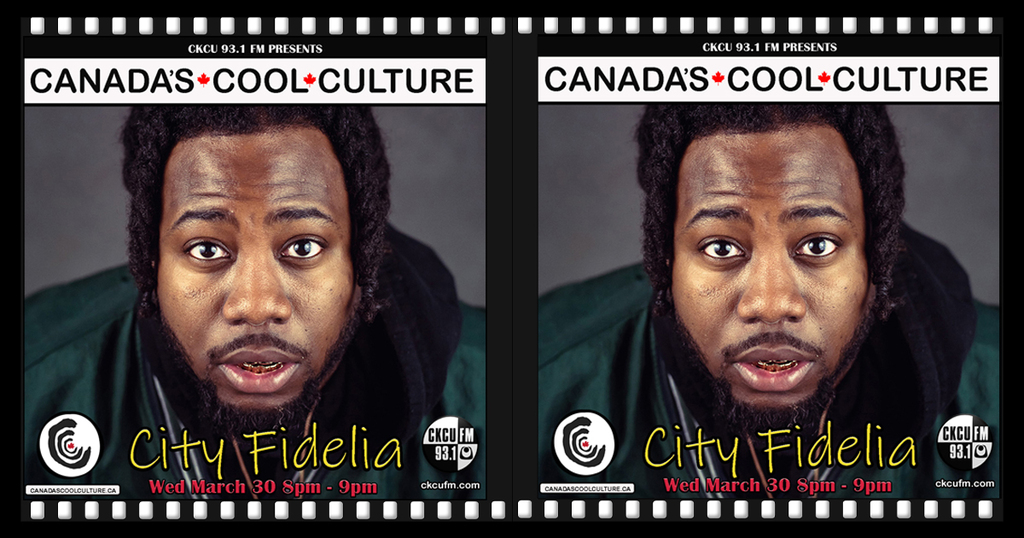 Canada's Cool Culture
Wednesday March 30th, 2022 with Muddy Watters
City Fidelia
The premiere episode of SEASON 2! A tribute to City Fidelia! The Canadian rapper, community builder, and entrepreneur talks us through his incredible music, career, and beyond!
cityfidelia.com
Bio: Luigi Fidelia (March 10, 1990) known professionally as City Fidelia, is a Canadian rapper, community builder, and entrepreneur emerging from Ottawa, Ontario. Having performed at sold-out shows in North America, Asia, and Europe, City Fidelia often considers himself as an artist from a small city with big dreams. He has previously collaborated and gained recognition from artists like Malik Yusef of G.O.O.D Music, Timbaland and Vic Mensa. Also known for his entrepreneurship, Fidelia founded the Real House Of Ensemble, which he along with partners Stan Lukoki, the head of the agency, Abe Abadi and his brother Jeff Sanon in 2020. He also started a program director position at the CHUO radio station in January 2021 and has provided jobs to a large number of BIPOC individuals in the city. From the age of nine, Fidelia's mother was a strong support for kids in their community by bailing them out of jail and providing a space for the young homeless to stay. Fidelia credits these actions for inspiring him to become a community builder with an entrepreneurial spirit.
College Dropout
City Fidelia - Painkiller

Freedom
City Fidelia, Freedom Choir - FreeDumb

Backseat Freestyle
City Fidelia -

Interlude
City Fidelia - The Blindspot

S.A.M.O.
City Fidelia - The Blindspot

Pisces World (Penitentiary Interlude)
City Fidelia, King Kimbit - A Pisces World

Evening Show
City Fidelia, Tara - A Pisces World

FreeDumb
City Fidelia - FreeDumb

Lately (Interlude)
City Fidelia - FreeDumb
Lately
City Fidelia - FreeDumb

Backseat Freestyle
City Fidelia -

Unfinished Business
City Fidelia -

Drugs and Loaded Weapons
City Fidelia -

About You
City Fidelia - Painkiller

Needed Time
City Fidelia - Painkiller