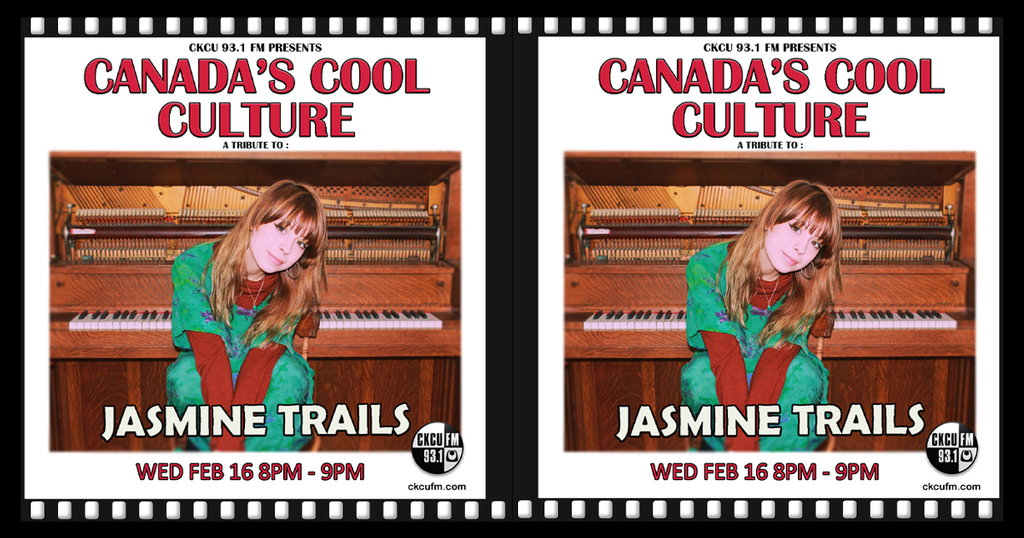 Canada's Cool Culture
Wednesday February 16th, 2022 with Muddy Watters
Jasmine Trails
A tribute to Jasmine Trails! The awarded singer-songwriter talks us through her celebrated career and beautiful creations. Jasmine Trails bandcamp:
https://jasminetrailsss.bandcamp.com
Jasmine Trails SoundCloud:
https://soundcloud.com/user-480032931
Upcoming show Feb. 25 at Ottawa's Club Saw :
https://www.facebook.com/events/662864818192999/
Jasmine Trails bio: Jasmine Trails is Allie O'Manique, a master of languid melancholia. She grew up outside of Ottawa, on the Rideau River, and her music feels like a search back to those more peaceful, nature-bound times. Jasmine Trails' songs are profoundly intimate, often written and recorded not just from bedrooms but from beds. Her dusky alto simultaneously holds the darkness of a survivor and the promise of brighter days to come.
Choose To Change
Jasmine Trails - Cycles Of Love

Leaving
Liminality - Seven

The Trouble Of Magenta Rooms
Jasmine Trails - Destiny, Sweeter

Touching In Rain
Jasmine Trails -

Boring Boy
Trails -

Angel
Trails - Mental Opposition - The Vison Mission

Leave Her Be
Jasmine Trails -

Alive and Well
Jasmine Trails - Dream Girl

Papercut
Trails - The Past Is Coming Fast

Mindless
Trails - Mental Opposition - The Vison Mission

The Age Of Cilantro
Jasmine Trails - Destiny, Sweeter

The Age Of Cilantro (Instrumental)
Jasmine Trails -

Sunlit Tornado
Jasmine Trails - Destiny, Sweeter

Kissing Kingdom
Jasmine Trails -

End Of Magazines
Jasmine Trais - Cycles Of Love