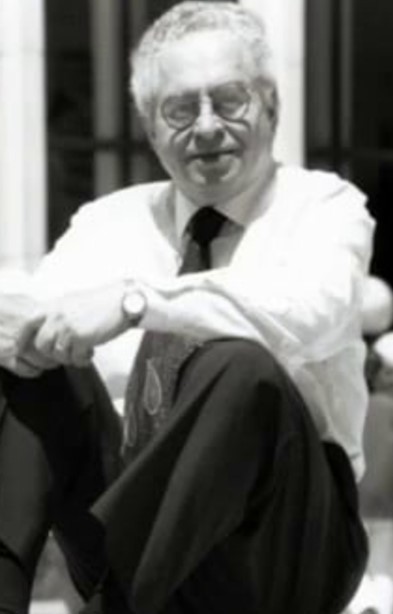 Stranger Songs
Tuesday June 28th, 2022 with Mike Regenstreif
The Folkways Legacy of Sam Gesser
The theme for this edition of Stranger Songs is The Folkways Legacy of Sam Gesser. In 1951, Samuel Gesser of Montreal – who died in 2008 at age 78 – became the Canadian distributor for Folkways Records. Early on, Sam pointed out to Moses Asch, the owner of Folkways, that there wasn't any Canadian music in its catalog. "What are you going to do about that?" Asch asked him. Sam responded by finding Canadian folk music and folk music performers to record. Between 1952 and 1964, Folkways released more than 100 LPs of Canadian folk music (and at least a couple of albums of Canadian poetry) produced or commissioned by Sam – all of which remain available through Smithsonian Folkways. The songs, tunes and poem on this show are drawn from just a few of those LPs. A tribute to Sam on the Smithsonian Folkways website is available at this link.
https://folkways.si.edu/magazine-winter-2010-tribute-samuel-gesser/old-time-american-folk/music/article/smithsonian
Click on LISTEN NOW to hear this show. Click on LISTEN to hear the current CKCU broadcast.
fragment of The Stranger Song
Leonard Cohen - Songs of Leonard Cohen - Columbia/Legacy

The Squid-Jiggin' Ground
Alan Mills - Folk Songs of Newfoundland - Folkways

The Boys of the Island
Alan Mills - Songs of the Maritimes: Lumberman Songs and Songs of the Sea - Folkways

Peter Rambley (Peter Amberley)
Wade Hemsworth - Folk Songs of the Canadian North Woods - Folkways

Lots of Fish in Bonavist' Harbour
Ken Peacock - Songs and Ballads of Newfoundland - Folkways

I'm Going to Get Married
Mrs. Edward Gallagher - Folk Music from Nova Scotia - Folkways

Micmac Indian War Song
William Paul, Martin Sack & John Knockwood - Folk Music from Nova Scotia - Folkways

Pendu/The Hangman's Reel
Jean Carignan with Pete Seeger - Old Time Fiddle Tunes Played by Jean Carignan - Folkways

Le Papier D'Éping
Karen James - Through Streets Broad and Narrow - Folkways

Monsieur Le Curé
Jacques Labrecque - Folk Songs of France and French Canada - Folkways

J'ai Tant Dansé
Hélène Baillargeon & Alan Mills - Songs of French Canada - Folkways

Pis Ôte-Toé Donc
Madame Beavan - Songs of French Canada - Folkways

Les Vieux
Leonard Cohen - Six Montreal Poets - Folkways

Reel du Bon Vieux Temps
Jean Carignan - Songs and Dances of Quebec - Folkways

Hogan's Lake
O.J. Abbott - Lumbering Songs from the Ontario Shanties - Folkways

Johnny Doyle
Joe Kelly - Lumbering Songs from the Ontario Shanties - Folkways

Maggie Howie
Geraldine Sullivan - Folk Songs of Ontario - Folkways

The Murder of F.C. Benwell
Lamont Tilden - Folk Songs of Ontario - Folkways

Cree Greeting Song (Shaking Hands Song)
William Peaychew - Indian Music of the Canadian Plains - Folkways

The Northern Trappers Rendezvous
The Loewen Orchestra - Songs and Ballads of Northern Saskatchewan and Northern Manitoba - Folkways

O Bury Me Not on the Lone Prairie
Herbert Sills - Folksongs of Saskatchewan - Folkways

A Poor Lone Girl in Saskatchewan
Anne Halderman - Folksongs of Saskatchewan - Folkways

The Oda G.
Stanley G. Triggs - Bunkhouse and Forecastle Songs of the Northwest - Folkways

Pretty Peggy O
Barry Hall - The Virtuoso 5-String Banjo played by Barry Hall - Folkways

The Klondike Gold Rush
Alan Mills - Canada's Story in Song - Folkways

Girl's Game
Angutnak & Matee - The Eskimos of Hudson Bay - Folkways

Our Ukraine
Paul Konoplenko--Zaporozetz - The Kozba - Folkways

Gey Ich Mir Shpatzirin
Raasche - Jewish Folk Songs of Europe - Folkways

Mary-Anne
Karen James - Through Streets Broad and Narrow - Folkways

Brave Wolfe
Alan Mills - Canada's Story in Song - Folkways

The Ghost Lover
Karen James - Karen James - Folkways

V'la l'Bon Vent
Wade Hemsworth - Folk Songs of the Canadian North Woods - Folkways

Un Canadien Errant
Alan Mills - Canada's Story in Song - Folkways

Captain Wedderburn's Courtship
Karen James - Karen James - Folkways

fragment of The Stranger Song
Leonard Cohen - Songs of Leonard Cohen - Columbia/Legacy