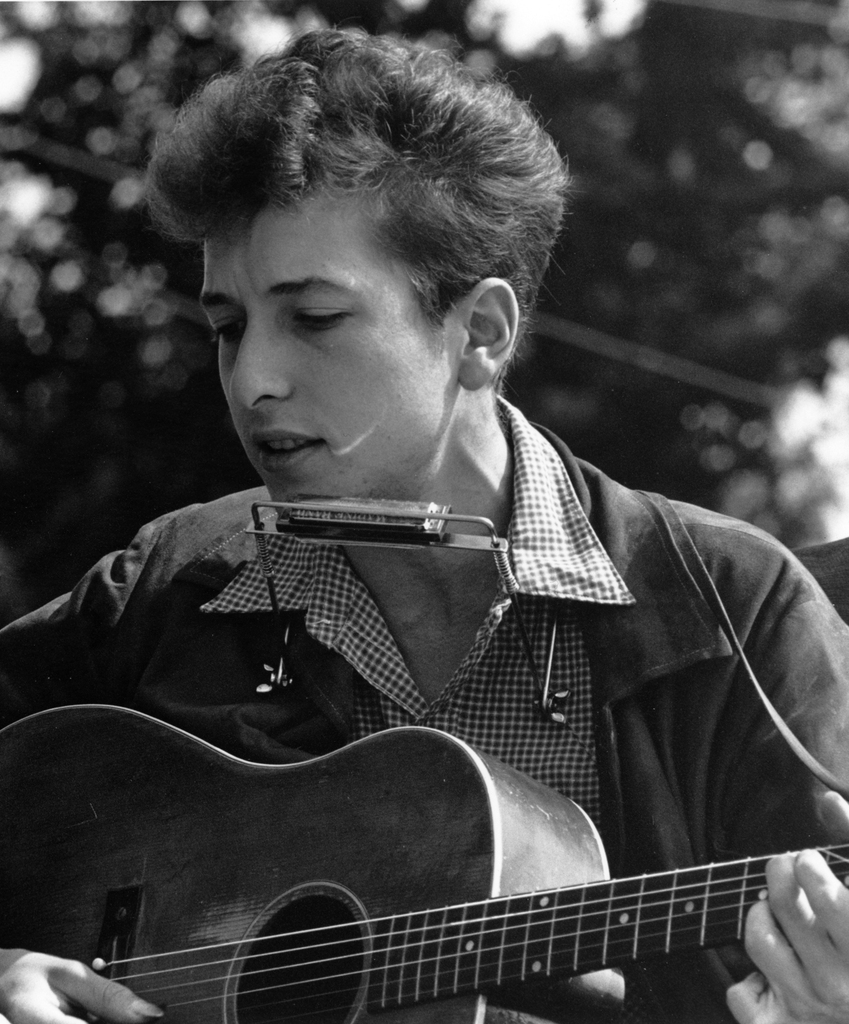 Stranger Songs
Tuesday May 24th, 2022 with Mike Regenstreif
More Songs of Bob Dylan
A year ago, in the week surrounding Bob Dylan's 80th birthday, I presented three shows of Dylan songs on CKCU: two editions of Stranger Songs and one of the Saturday Morning Show. Given his prolific output over the past 60 years, I only scratched the surface of Dylan's great songs. So, our theme on this edition of Stranger Songs – which falls on Dylan's birthday – is More Songs of Bob Dylan – all of them interpretations by other artists. Click on LISTEN NOW to hear this show. Click on LISTEN to hear the current CKCU broadcast.
fragment of The Stranger Song
Leonard Cohen - Songs of Leonard Cohen - Columbia/Legacy

Seven Curses
Tom Russell - Indians Cowboys Horses Dogs - HighTone
North Country Blues
Martin Simpson - Vagrant Stanzas - Topic
Love is Just a Four-Letter Word
Joan Baez - Any Day Now - Vanguard
Tombstone Blues
Tim O'Brien - Red On Blonde - Sugar Hill
Maggie's Farm
Richie Havens - Something Else Again - Verve Forecast
I Threw It All Away
Sneezy Waters & His Very Fine Band - Live - Sneezy Waters

fragment of The Stranger Song
Leonard Cohen - Songs of Leonard Cohen - Columbia/Legacy

You're Gonna Make Me Lonesome When You Go
Barney Bentall & Valentino Trapani - Cosmic Dreamer - True North


Tangled Up in Blue
Ben Sidran - Dylan Different - Bonsai
If You See Her, Say Hello
Andrea Von Kampen - Old Country - Tone Tree Music
Buckets of Rain
Jack Williams - Laughing in the Face of the Blues - Wind River
Romance in Durango
Julie Felix - Starry Eyed and Laughing… Songs by Bob Dylan - Remarkable
One More Cup of Coffee
Tom Jones - Surrounded By Time - S-Curve
I've Made Up My Mind to Give Myself to You
Cowboy Junkies - Dylan ...Uncut - Uncut

Not Dark Yet
Durham County Poets - Out of the Woods - Durham County Poets


Everything is Broken
Ian Hanchet - Dealin' from the Bottom (of My Heart) - Ian Hanchet

Sweetheart Like You
Guy Davis - A Nod to Bob - Red House
Going, Going, Gone
Bettye LaVette - Things Have Changed - Verve
Ring Them Bells
The Copper Ponies - Ring Them Bells - Hudson Harding
Tonight I'll Be Staying Here with You
Happy Traum - I Walk the Road Again - Roaring Stream
I'll Be Your Baby Tonight
Elana James - Black Beauty - Snarf