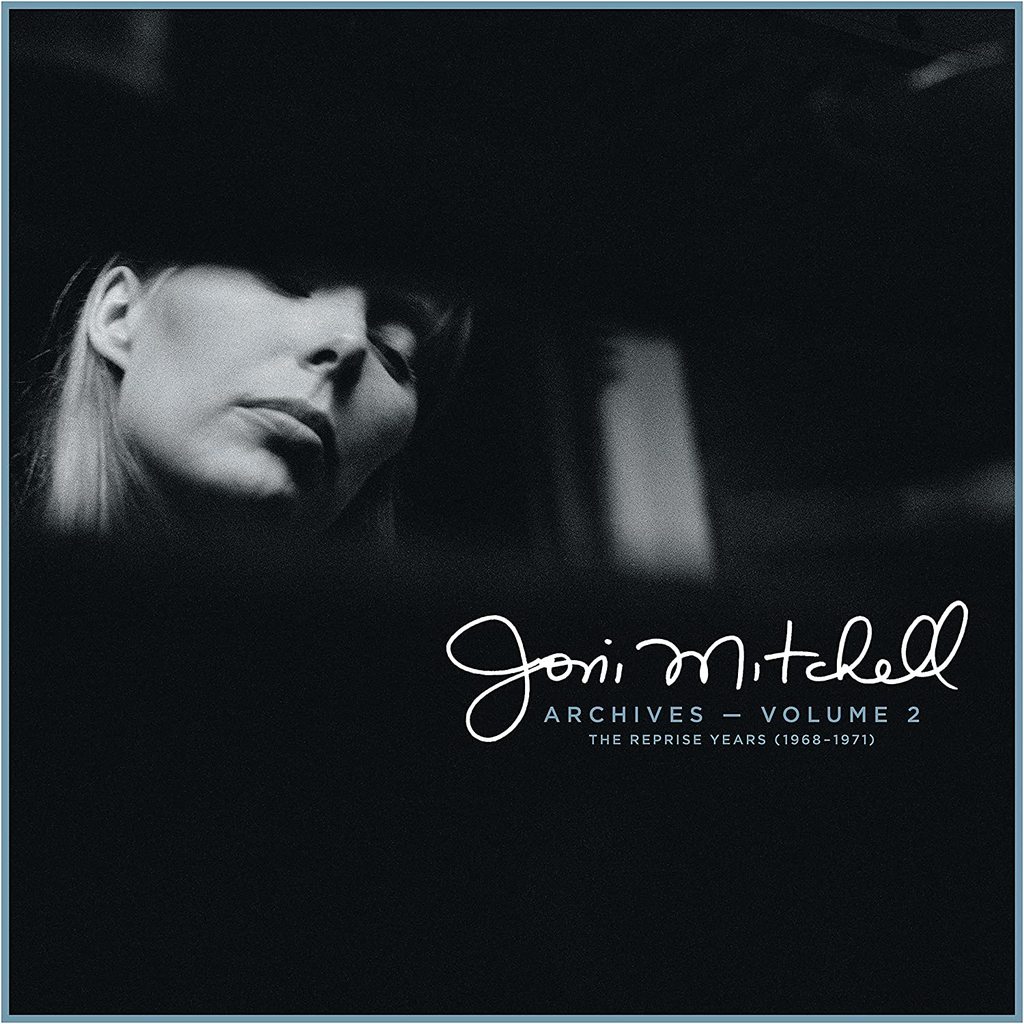 Stranger Songs
Tuesday December 7th, 2021 with Mike Regenstreif
Joni Mitchell in Concert at Le Hibou in Ottawa, March 19, 1968
Our theme for most of this edition of Stranger Songs is a Joni Mitchell concert, recorded here in Ottawa at Le Hibou coffeehouse on March 19th, 1968. That same night, Jimi Hendrix was in Ottawa playing at the Capitol Theatre. After his show, Jimi went to Le Hibou with his tape recorder, sat right up in front and recorded Joni's set – which has just been released as part of the new Joni Mitchell boxed set, Archives – Volume 2: The Reprise Years (1968-1971). Click on LISTEN NOW to hear this show. Click on LISTEN to hear the current CKCU broadcast.
fragment of The Stranger Song
Leonard Cohen - Songs of Leonard Cohen - Columbia/Legacy

Night in the City
Joni Mitchell - Archives – Volume 2: The Reprise Years (1968-1971) - Rhino


Come to the Sunshine
Joni Mitchell - Archives – Volume 2: The Reprise Years (1968-1971) - Rhino


Into to The Pirate of Penance
Joni Mitchell - Archives – Volume 2: The Reprise Years (1968-1971) - Rhino


The Pirate of Penance
Joni Mitchell - Archives – Volume 2: The Reprise Years (1968-1971) - Rhino


Intro to Conversation
Joni Mitchell - Archives – Volume 2: The Reprise Years (1968-1971) - Rhino


Conversation
Joni Mitchell - Archives – Volume 2: The Reprise Years (1968-1971) - Rhino


The Way It Is
Joni Mitchell - Archives – Volume 2: The Reprise Years (1968-1971) - Rhino


Into to The Dawntreader
Joni Mitchell - Archives – Volume 2: The Reprise Years (1968-1971) - Rhino


The Dawntreader
Joni Mitchell - Archives – Volume 2: The Reprise Years (1968-1971) - Rhino


Both Sides Now
Canadian Brass featuring Ingrid Jensen - Canadiana - Linus/Canadian Brass


Marcie
Joni Mitchell - Archives – Volume 2: The Reprise Years (1968-1971) - Rhino


Into to Nathan La Franeer
Joni Mitchell - Archives – Volume 2: The Reprise Years (1968-1971) - Rhino


Nathan La Franeer
Joni Mitchell - Archives – Volume 2: The Reprise Years (1968-1971) - Rhino


Into to Dr. Junk
Joni Mitchell - Archives – Volume 2: The Reprise Years (1968-1971) - Rhino


Dr. Junk
Joni Mitchell - Archives – Volume 2: The Reprise Years (1968-1971) - Rhino


Into to Michael from Mountains
Joni Mitchell - Archives – Volume 2: The Reprise Years (1968-1971) - Rhino


Michael from Mountains
Joni Mitchell - Archives – Volume 2: The Reprise Years (1968-1971) - Rhino


Go Tell the Drummer Man
Joni Mitchell - Archives – Volume 2: The Reprise Years (1968-1971) - Rhino


Intro to I Don't Know Where I Stand
Joni Mitchell - Archives – Volume 2: The Reprise Years (1968-1971) - Rhino


I Don't Know Where I Stand
Joni Mitchell - Archives – Volume 2: The Reprise Years (1968-1971) - Rhino


Intro to Sisotowbell Lane
Joni Mitchell - Archives – Volume 2: The Reprise Years (1968-1971) - Rhino


Sisotowbell Lane
Joni Mitchell - Archives – Volume 2: The Reprise Years (1968-1971) - Rhino


Intro to Ladies of the Canyon
Joni Mitchell - Archives – Volume 2: The Reprise Years (1968-1971) - Rhino


Ladies of the Canyon
Joni Mitchell - Archives – Volume 2: The Reprise Years (1968-1971) - Rhino


That Song About the Midway
Dave Van Ronk - Sunday Street - Philo

Cactus Tree
Judy Collins & Shawn Colvin - Bohemian - Wildflower

This Flight Tonight
Sara Colman - Ink on a Pin: A Celebration of Joni Mitchell - Stoney Lane


All I Want
Rufus Wainwright & Amsterdam Sinfonietta - Rufus Wainwright & Amsterdam Sinfonietta Live - BMG/Modern


For Free
Hoyt Axton - Pistol Packin' Mama - Jeremiah