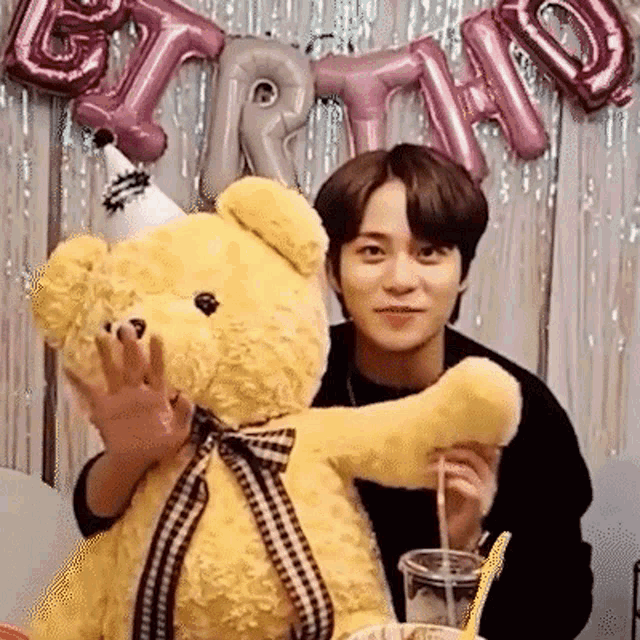 Grab The Guide
Thursday February 24th, 2022 with TwoKat
【Lvl+】TwoKat's 23rd Birthday Playlist!
❕ 𝗔𝗖𝗛𝗜𝗘𝗩𝗘𝗠𝗘𝗡𝗧 𝗨𝗡𝗟𝗢𝗖𝗞𝗘𝗗: 23 ❕ 𝙒𝙚𝙡𝙘𝙤𝙢𝙚 𝙗𝙖𝙘𝙠 𝙩𝙤 𝙖𝙣𝙤𝙩𝙝𝙚𝙧 𝙚𝙥𝙞𝙨𝙤𝙙𝙚 𝙤𝙛 𝙂𝙧𝙖𝙗 𝙩𝙝𝙚 𝙂𝙪𝙞𝙙𝙚! My birthday was on Tuesday, so I'm celebrating by making a special birthday playlist! I'm splitting this show into three sections to play music from three different games: Far Cry 5, Rhythm Hive, and Superstar ATEEZ! These are three games I've been playing a lot over the past little while and all feature music I love! Make sure you follow us @grabtheguide on Instagram and Twitter, and follow me @itstwokat on Twitter to get updates about the show and to chat all things video games! Thank you all so much for hanging out with Grab The Guide, and I hope you enjoy the playlist! ▶️ 𝙋𝙍𝙀𝙎𝙎 𝙎𝙏𝘼𝙍𝙏!
PART 1: FAR CRY 5
Keep Your Rifle By Your Side
Hammock - Far Cry 5 Presents: We Will Rise Again (Original Game Soundtrack)
Safe and Sound
Dan Romer - Far Cry 5 (Original Game Soundtrack)
Oh John
Hammock - Far Cry 5 Presents: We Will Rise Again (Original Game Soundtrack)
We Will Rise Again
Hammock - Far Cry 5 Presents: We Will Rise Again (Original Game Soundtrack)
PART 2: RHYTHM HIVE (Music from BTS)
Love is Not Over - Full Length Edition
BTS (방탄소년단) - The Most Beautiful Moment In Life: Young Forever
고엽 (Autumn Leaves)
BTS (방탄소년단) - The Most Beautiful Moment in Life Pt.2
Epilogue: Young Forever
BTS (방탄소년단) - The Most Beautiful Moment In Life: Young Forever
Trivia 轉: Seesaw (Not on Rhythm Hive)
BTS (방탄소년단) - Love Yourself 結 'Answer'
PART 3: Superstar ATEEZ
Wave
ATEEZ (에이티즈) - TREASURE EP.3: One To All
All About You (Not on Superstar ATEEZ)
ATEEZ (에이티즈) - ZERO: FEVER Part.3
Turbulence
ATEEZ (에이티즈) - ZERO: FEVER EPILOGUE

THANK U
ATEEZ (에이티즈) - TREASURE EP.FIN : All To Action