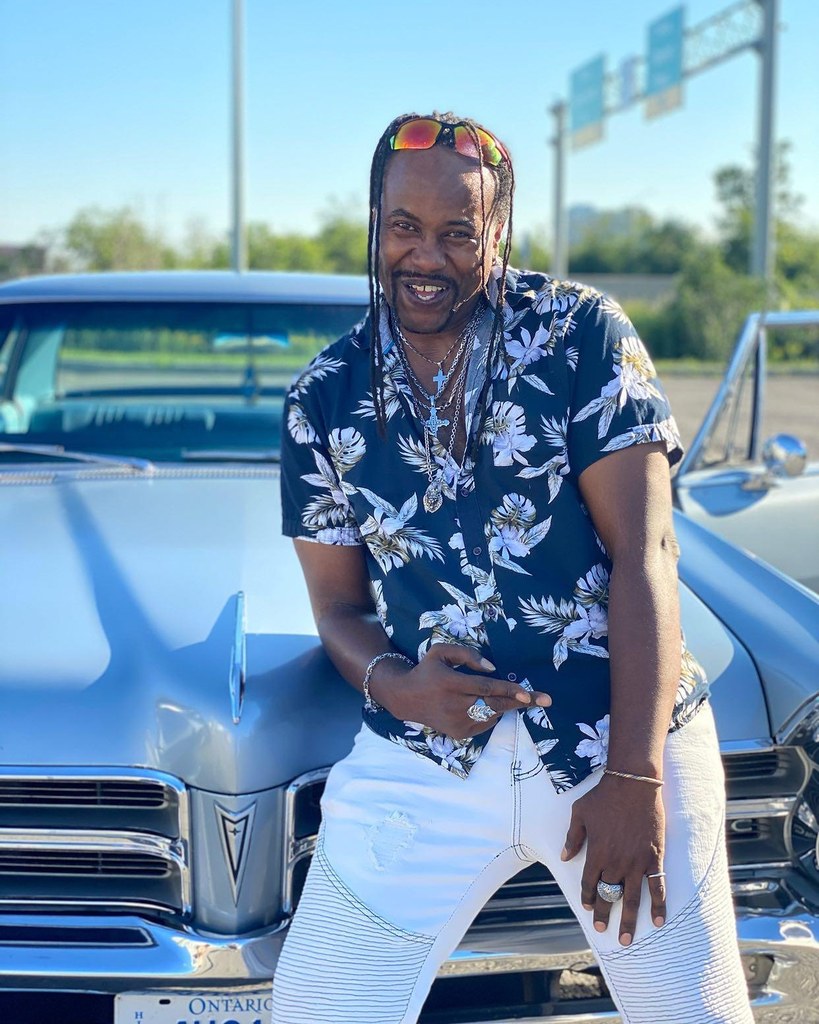 The Majic Show Deluxe
Wednesday June 16th, 2021 with Majic Mike
The Majic Show DELUXE Wed 12pm est hosted by Majic Mike spinning the hottest tracks canadian and worldwide urban music with guests interviews weekly majors or indi retro dj mixes news reports and more tune in.
The Majic Show DELUXE JUNE 16 2021 Wed 12pm est hosted by Majic Mike spins the hottest in urban music local and worldwide guest this week DJ GRUSM from the style wars show CKCU FM him and I will be killing off the 1s & 2s just music flow, Reggae Hiphop trap new and classic tracks. MEGA DJ MIXXX TAP IN this week...
Game Don't Change
Inspectah Deck - Chamber No. 9 - Urban Icon, Traffic
The Madness
JOHN JIGG? x BP ft AFRO - Single - Tuff Kong Records
Stop, Look and Listen
Brassmunk feat. C.L.A.S. - single - 54th/Virgin Music Canada

Dreaded Fist (KSmooth Edit)
Rascalz - Cash Crop - Figure IV/ViK./BMG Canada

Dear Hip Hop
Dan-e-o - Single - Urbnet

Whirlwind Thru Cities
Afu-Ra - Body of the Life Force - Gee Street Records
Danger (Bullet Proof Remix)
Blahzay Blahzay - Blah Blah Blah - Mercury Records
4th Chamber
Genius/GZA feat Ghostface Killah, Killah Priest & RZA - Liquid Swords - Geffen
Word is Bond
House of Pain feat. Diamond D - Same as It Ever Was - Tommy Boy
Flagrant
Choclair - Ice Cold - Knee Deep Records, Virgin Records, Priority Records,

Da Grassroots - price of livin
Da Grassroots - Passage Through Time - Conception Records

The Ultimate
The Artifacts - High School High - Atlantic Records
MCs Act Like They Don't Know
KRS-ONE - eponymous - Jive
Hard Copy
Ghetto Concept - Single - 7 Bills

That's Big
Flight Distance - Single - Indi

Bless The Mic
Gang Starr - One of the Best Yet - o the Top Gang Starr Enterprises
I Dare You
Black Rob ft Joe Hooker - Slam - Bad Boy Records
Its Yourz
Wu Tang Clan - Wu Tang Clan Forever - Loud
Shook Ones Pt. II
Mobb Deep - The Infamous - Loud
Shook Ones Freestyle
Fabulous - Dj Clue Fridat night Freestyles - Desert Storm Records,
Still D.R.E.
Dr. Dre ft Snoop Dogg - 2001 - Interscope
Whatcha Gonna Do
Jayo Felony ft Method Man & DMX - Whatcha Gonna Do - Def Jam
Holla Holla REMIX
Ja Rule ft Jay Z, Vita, Tah Murdah, Memphis Bleek, Black Child and Busta Rhymes - REMIX Single - Def Jam
The Convo
DMX - It's Dark and Hell Is Hot - Def Jam
Blackout
DMX ft Jay Z & The Lox - Flesh of My Flesh, Blood of My Blood - Def Jam
Outside (Better Days)
Blueface ft OG Bobby Billions - Single - Cash Money Records

3 Points
Tommy Lee Sparta - Single - Guzu Musiq / UIM / Sparta

One Life
Jodian Natty - Single - INDi

Envy
Cashan - Single - indi

Wealth & Vile
Perjah - Single - indi

Every Hustler
Vybz Kartel - Single - Adidjahiem Records

Pop Mi Collar
Rygin King - Single - Rush Sheikh Records

Sekkle And Bop
Mr Eazi & Dre Skull ft Popcaan - Single - indi

Stop It
Shaneil Muir - Single - indi

Timing
Usain Bolt & NJ - single - indi

Beautiful Human
Vybz Kartel - Single - Adidjahiem Records

Summer Wine
Konshens - Single - subkonshus MusicEmpire
New Love
Kali Ranks - Single - Indi
Ting A Ling
Shabba Ranks - X-tra Naked - Epic Records
Dance In Malibu
Miss Ivee - Single - Indi


Reckless
Lyric Kane - Single - Zenobiarecords

All The Time
Dejà - Single - Indi


ONE JOB
Blue Will - Single - indi


Oops! Sorry Not Sorry
Denise De'ion - Single - Indi