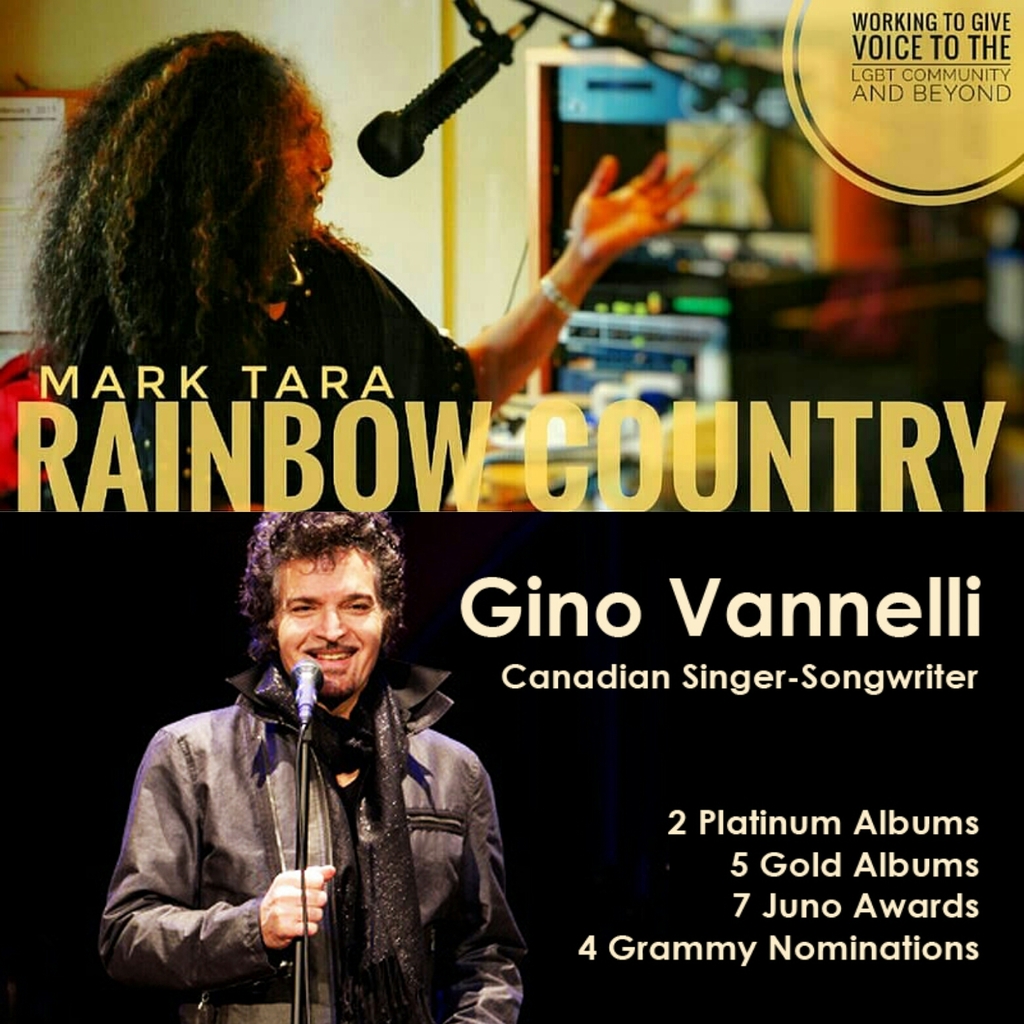 Rainbow Country
Friday September 11th, 2020 with Mark Tara
Rainbow Country welcomes Canadian Music Icon GINO VANNELLI!
RAINBOW COUNTRY A 2 HOUR Syndicated Gay radio show & #1 LGBT Podcast Working to give voice to the LGBT Community & BEYOND! ON EPISODE 214: RAINBOW COUNTRY CONTRIBUTOR Business person & Community Activist Louis Molnar shares his LGBT News You Can Use In The Rainbow Country Spotlight 10 Million Albums sold Worldwide 2 Platinum Albums 5 Gold Albums 7 Juno Awards 4 Grammy Nominations A SLEW of HIT SINGLES That are considered CLASSICS Performed for Pope John Paul II Toured the world AUTHOR All these achievements & MORE = 1 Canadian Music Icon Gino Vannelli joins me to talk about all THIS & more including an event that happened in the 80's that set him in a Spiritual journey lasting over 30 years!
Black Cars
Gino Vannelli -

The Woman Upstairs
Gino Vannelli -

Mama Coco
Gino Vannelli -

Brother To Brother
Gino Vannelli -

Wheels Of Life
Gino Vannelli -

Wild Horses
Gino Vannelli -

Powerful People
Gino Vannelli -

People Gotta Move
Gino Vannelli -

Hurts To Be In Love
Gino Vannelli -

Living Inside Myself
Gino Vannelli -

I Just Wanna Stop
Gino Vannelli -