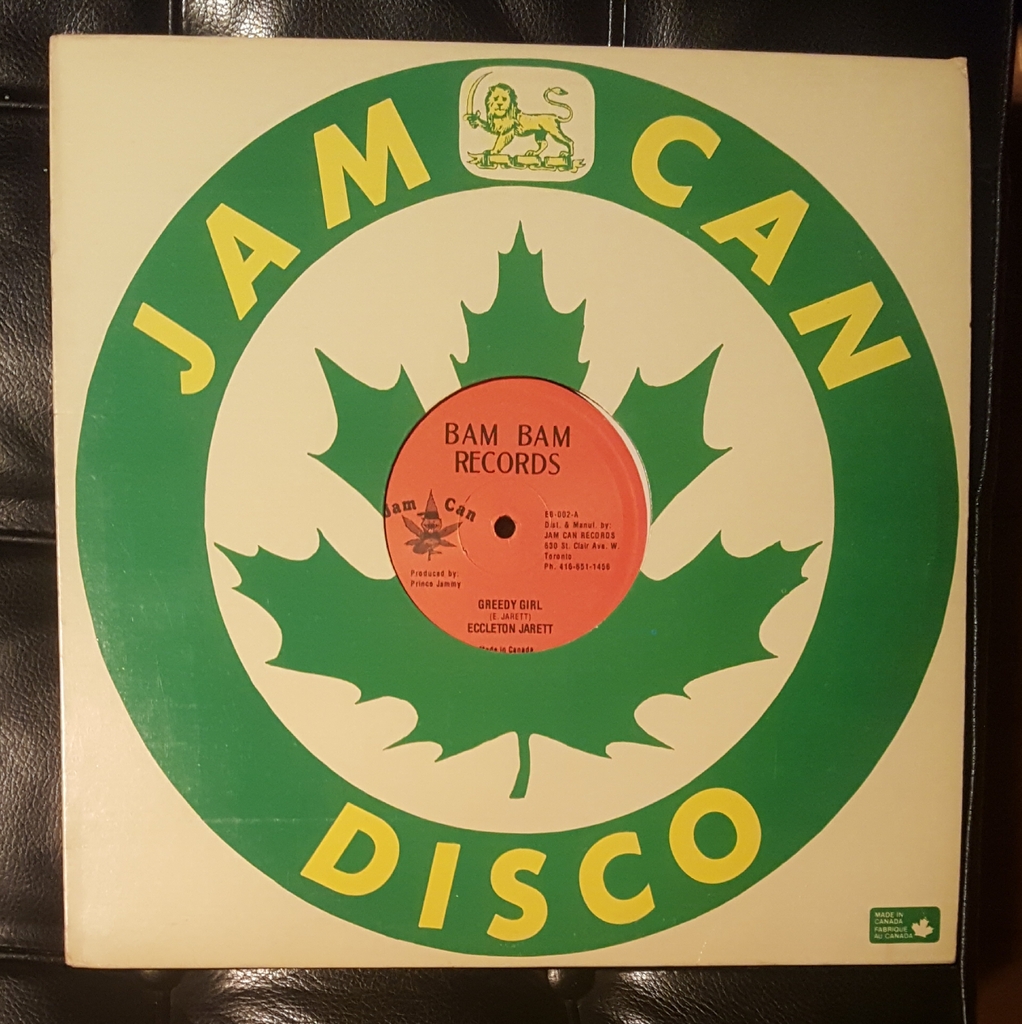 Chance Meeting
Friday March 31st, 2023 with Heavy Ben
Jam Can: Canadian Reggae from the 70s and 80s
Chance meeting on a sound dimension of roots and rocktones Let's explore early reggae music that was produced in Canada. Jamaican Canadians comprise about 30% of the entire Black Canadian population. The first Jamaicans who moved to Canada were West Indian slaves imported into New France and Nova Scotia in the late 1700s. In 1962, racial discrimination was taken out of the Canadian Immigration Act and the number of Jamaicans who moved to Canada increased. There was a significant influx of Jamaicans to Canada in the 1960s, 70s, and 80s. Close to 90% of Canadian Jamaicans reside in Ontario, in part due to Quebec's language laws (ref. Bill 101, introduced by Quebec's separatist government in 1977) that led to a drastic reduction of Jamaicans living in Quebec. Among the "Reggae Royalty" who moved to Canada in the early 1970s were Leroy Sibbles (bassist and producer, The Heptones, Sound Dimension), Jackie Mittoo (keyboardist and arranger, The Skatalites, Soul Vendors/Brothers), and Willi(e) Williams (singer, composer of "Armagideon Time"), each with deep connections to Coxsone Dodd's legendary Studio One label. Light In The Attic's 2006 collection "Jamaica To Toronto - Soul Funk & Reggae 1967 - 1974" illuminated this important piece of Canadian music history.
https://lightintheattic.net/releases/45-jamaica-to-toronto-soul-funk-reggae-1967-1974
https://reggaenorthca.com/leroy-sibbles-reminisce-about-the-great-times-in-toronto/
https://soundsliketoronto.ca/en/stories/artists/jackie-mittoo
Ebb Tide
Jackie Mittoo - Let's Put It All Together - Canadian Talent Library - 1975

The Messenger Man
Willi (Willie) Williams - 12" - Halifax - 1977

Whole Lot Of Loving
Nana McLean - 12" - Whole Lot Of Loving - circa early 1980s

Taxi De Paris
Chalawa - 12" - Generation - 1979

Barb Wire
Baby Rose - Rocktone All Stars Presents Can-Jam Reggae Rockers Disco Style - Rocktone - 1981

Last Train Version
Prince Alah & Nazarene - 12" - Generation - 1979
I Love You
Leroy Sibbles - Evidence - A&M - 1982

Sukiyaki
Laraine Brown - Reggae Hit Songs - Creative Sounds - circa early 1980s

African Wake
Johnny Osbourne - 7" / Jamaica To Toronto - Soul Funk & Reggae 1967 - 1974 - Tropical Records / Light In The Attic - 1971 / 2006

Roots Girl
Little John - 12" - Jam Can - 1983

Don't Down Me Now
Ernie Smith and The Roots Revival - 12" - Generation - 1979