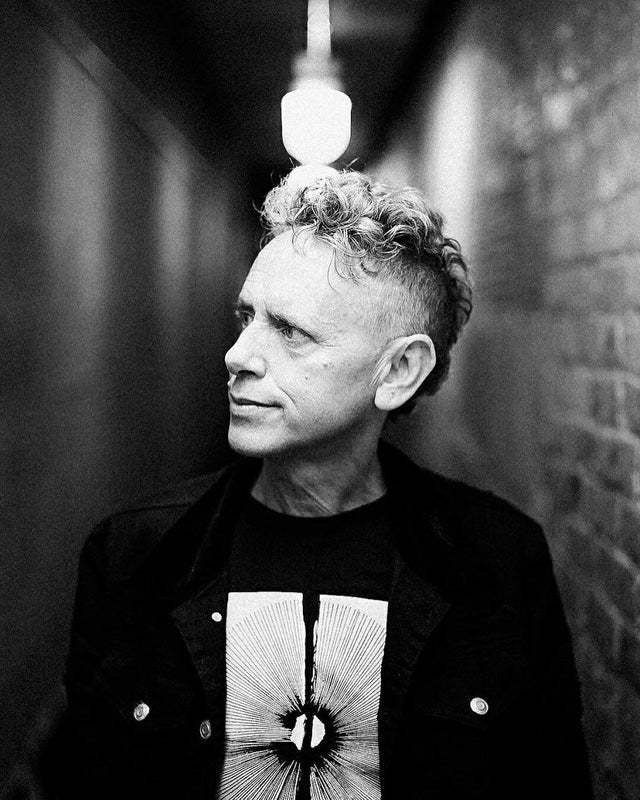 Chance Meeting
Friday July 23rd, 2021 with Heavy Ben
Martin Gore, Logan's Run, (askew) Classic Rock '74
Chance meeting on the run from termination of a synth innovator and vintage simple phrase structures
Happy 60th birthday to Martin Gore - founding member, synthesist, song writer, guitarist and sometimes singer in Depeche Mode.

The early DM from 1981 is so good. The first two tracks were recorded live and predate their first LP.

Martin Gore has had a very interesting and under the radar solo career the past 20 years. Don't sleep on this, even if you are ho-hum on DM post Violator (1990).
New Life
Depeche Mode - Live At Crocs Night Club June 27, 1981 - (not on label) - 2006 [rec. 1981]
Big Muff
Depeche Mode - BBC Sessions 1981 - (not on label) - 2012 [rec. 1981]
Tora! Tora! Tora!
Depeche Mode - Speak & Spell - Mute - 1981
Leave In Silence
Depeche Mode - A Broken Frame - Mute - 1982
In My Time Of Dying
Martin Gore - Counterfeit² - Mute - 2003
Creeper
MG (Martin Gore) - MG - Mute - 2015
Vervet
Martin Gore - The Third Chimpanzee EP - Mute - 2021
William F. Nolan (March 6, 1928 – July 15, 2021) died last week. He co-wrote Logan's Run in 1967 and was a prolific author in the science fiction, fantasy, horror, and crime fiction genres.
Love Shop
Jerry Goldsmith - Logan's Run (Original Motion Picture Soundtrack) - MGM - 1976
Main Title
Laurence Rosenthal - Logan's Run (Original Television Series) - Film Score Monthly - 2004 [orig. 1977]
The Game
Roger Joseph Manning Jr. & Brian Reitzell - Logan's Sanctuary - Emperor Norton - 2000
Born July 23rd and a significant impact on the 1974 rock scene:

--- Blair Thornton in 1950... guitarist in BTO, check this super heavy Black Sabbath-esque number (I wish for an instrumental mix to mess with).
--- John Rutsey in 1952... original drummer for Rush, handed the throne and sticks to Neil Peart, then took up body building.
--- Ian Thomas in 1950... not as famous as his brother Dave from SCTV, but there is more than "Painted Ladies".
--- David Essex in 1947... is there a weirder #1 hit? maybe "I'm Too Sexy" by Right Said Fred?
--- Andy Mackay in 1946... who knew taking up the oboe would pay dividends in prog/glam rock history? "The Numberer" and "The Pride and the Pain" are penned-by-Mackay B-sides to check out from the early Roxy Music bleep bloop days with Eno.
Not Fragile
Bachman-Turner Overdrive - Not Fragile - Mercury - 1974

What You're Doing
Rush - Rush - Mercury - 1974

Mother Earth
Ian Thomas - Long Long Way - GRT - 1974

Rock On
David Essex - Rock On - Columbia - 1973
Bitter-Sweet
Roxy Music - Country Life - Island - 1974