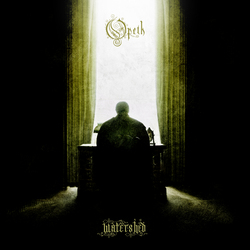 eV's Underground
Tuesday July 21st, 2015 with e.V., Queen of Doom
Bevar Sea / Victor Love / Profondo delle Tenebre / Opeth / National Velvet
Tonight's 'Dancelist' Hr. 1: Metal from India with Bevar Sea (stoner doom) and Kryptos (old school melodic thrash), both from Bengalaru (aka Bangalore) Hr. 2: hour 2, new music from Dope Stars, Inc.'s Victor Love's solo project, plus some horror goth from Profondo delle Tenebre, a side project of Joshua P. from Vernian Process. Hr. 3: Opeth. Hr. 4: Helsinki Spotlight artists this week are "Apples of Idun". ReverbNation Band of the Week: Hats Off Gentlemen, It's Adequate. Sepiachord Spotlight shines on Vernian Process and also the Positronic Cats. The Hour 5's Can-Con band of the week is National Velvet. We will hear their album 'Courage'.
For You
HIM - Overdrive Live DVD
The Smiler
Bevar Sea - Bevar Sea
Abishtu
Bevar Sea - Bevar Sea
Where There's Smoke (There's A Pyre)
Bevar Sea - Invoke The Bizarre

Sleeping Pool
Bevar Sea - Invoke The Bizarre

The Mask Of Anubis
Kryptos - The Coils of Apollyon
Hopkins (The Witchfinder General)
Cathedral - single
Deep Below
Profondo Delle Tenebre - Black Gloves
Four Flies On Grey Velvet
Profondo Delle Tenebre - Black Gloves
The Cold Eyes Of Fear
Profondo Delle Tenebre - Black Gloves
Tenebre (Main Titles)
Profondo Delle Tenebre - Black Gloves
The Uninvited
Profondo Delle Tenebre - Black Gloves
Doom Trap
Victor Love - The Network

Machine Gun
Victor Love - The Network

Net Reality
Victor Love - The Network

Substantia
Epochate - Chronicles Of A Dying Era
Chronicles Of A Dying Era
Epochate - Chronicles Of A Dying Era
Coil
Opeth - Watershed
Heir Apparent
Opeth - Watershed
The Lotus Eater
Opeth - Watershed
Burden
Opeth - Watershed
Porcelain Heart
Opeth - Watershed
Hessian Peel
Opeth - Watershed
Hex Omega
Opeth - Watershed
Get Me A Beer!
Protokult - No Beer In Heaven

Muzzle
Apples of Idun - Widow
Tranquilizer
Apples of Idun - Widow
Unhallowed Metropolis
Vernian Process - Behold The Machine
Heart Of The Sea
The Positronic Cats - Love Is Impossible
While I Still Can
Hats Off Gentlemen It's Adequate - Hats Off Gentlemen It's Adequate
Wait For The Storm
Hats Off Gentlemen It's Adequate - Hats Off Gentlemen It's Adequate
Frail Hurricane
Hats Off Gentlemen It's Adequate - Hats Off Gentlemen It's Adequate
A girl called harmony
Attrition - Tricky Business
Memento Mori
Rhea's Obsession - Initiation

Spiritual Fear
Rhea's Obsession - Between Earth And Sky

Sex Gorilla
National Velvet - Courage

Chalice
National Velvet - Courage

(A Place Called) Hysteria
National Velvet - Courage

Fountain Of Youth
National Velvet - Courage

Headlight
National Velvet - Courage

Border Patrol
National Velvet - Courage

Shine On
National Velvet - Courage

Rattlesnake
National Velvet - Courage

6000 Miles
National Velvet - Courage

Weebles
National Velvet - Courage

First One
National Velvet - Courage

Casa Del Diablo
National Velvet - Courage

Scared To Death
HIM - XX: Two Decades Of Love Metal