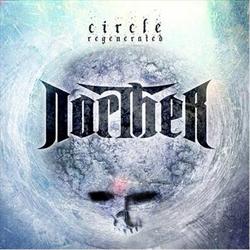 eV's Underground
Tuesday June 30th, 2015 with e.V., Queen of Doom
Norther; ATTRITION ; A Spectre Haunts Europe
After a 2 week brush with death, e.V. has returned to seduce you with yet more kickass metal and some gothy majesty. Hour 2.5 : ATTRITION's newest "Millions Of The Mouthless Dead" This week's Hour 3 album feature is death metal marvel's Norther's final album "Circle Regenerated". Hour 5: Some progressive deathrock from Vancouver's "A Spectre Is Haunting Europe".
Our Heavenly Rapture
HIM - Greatest Love Songs
Summer's Envy
Woods Of Ypres - Pursuit of The Sun Allure Of The Earth
The Ghost of Summers Past
Woods Of Ypres - Pursuit of The Sun Allure Of The Earth
Black Sun's Bane
SIG:AR:TYR - Godsaga

Eternal Return
SIG:AR:TYR - Godsaga

Flames of the free
Týr - The Lay of Thrym
The Lay of Our Love
Týr - Valkyrja
Sinklars Visa
Týr - Land
Beyond The Dark Sun
Wintersun - Wintersun
The March of the Varangian Guard
Turisas - Stand Up And FIght
Szondi két apródja (parts 1 & 2)
Dalriada - Arany
Gothic Stone/The Well Of Souls
Candlemass - Nightfall
Solitude
Candlemass - Epicus Doomicus Metallicus
Bewitched
Candlemass - Nightfall
Into Cleaness, Leaping
ATTRITION - Millions Of The Mouthless Dead

Hammer Blow
ATTRITION - Millions Of The Mouthless Dead

Divine Providence
ATTRITION - Millions Of The Mouthless Dead

La Voie Sacre
ATTRITION - Millions Of The Mouthless Dead

The Blue Forest
ATTRITION - Millions Of The Mouthless Dead

Mincing Machine
ATTRITION - Millions Of The Mouthless Dead

Through It All
Norther - Circle Regenerated
The Hate I Bear
Norther - Circle Regenerated
Truth
Norther - Circle Regenerated
Some Day
Norther - Circle Regenerated
Break Myself Away
Norther - Circle Regenerated
Believe
Norther - Circle Regenerated
Falling
Norther - Circle Regenerated
We Do Not Care
Norther - Circle Regenerated
The Last Time
Norther - Circle Regenerated
Closing In
Norther - Circle Regenerated
New Beginning
Norther - Circle Regenerated
Hear You Call My Name
Norther - Circle Regenerated
Bimbo
Norther - Circle Regenerated
The Fall Of Lucifer
Bleeding Tears - single

4 Klingon Love Songs
Bitter Tree - Promethean Dreams

The Awakening
Down In Ashes - Sexy Machinery

No Alone
Down In Ashes - Sexy Machinery

D.I.A.
Down In Ashes - Sexy Machinery

Let Go
Leave The Living - Pacifist


Pacifist
Leave The Living - Pacifist


Word Of A Whore
Leave The Living - Pacifist


This House Is Not A Home
Vesuvius - single


In Black
TO/DIE/FOR - CVLT

Vanity
Amy's Arms - Clandestine

Breathless Heart
Amy's Arms - Clandestine

Under The Marble Slab
Amy's Arms - Clandestine

Drinking Shards of Glass (to quiet the foe)
Amy's Arms - Clandestine

Daylight
Encephalon - The Transhuman Condition

Starscortch
Encephalon - Psychogenesis


See You Inside
A Spectre Is Haunting Europe - Astronishing Tales From The Sea

Eye Thieves
A Spectre Is Haunting Europe - Astronishing Tales From The Sea

L'Exotique!
A Spectre Is Haunting Europe - Flames

Resume!
A Spectre Is Haunting Europe - Flames

This Old Oscillator
A Spectre Is Haunting Europe - Flames

Future Forensics
A Spectre Is Haunting Europe - Flames

Yucatan
Forevr - DEMONSTRATION

Heart of Ice
Forevr - DEMONSTRATION

Lusifer
Ville VALO & Teho MAJAMAKI - Colours
Just For Tonight
Manna, ft/ Ville Vallo - single