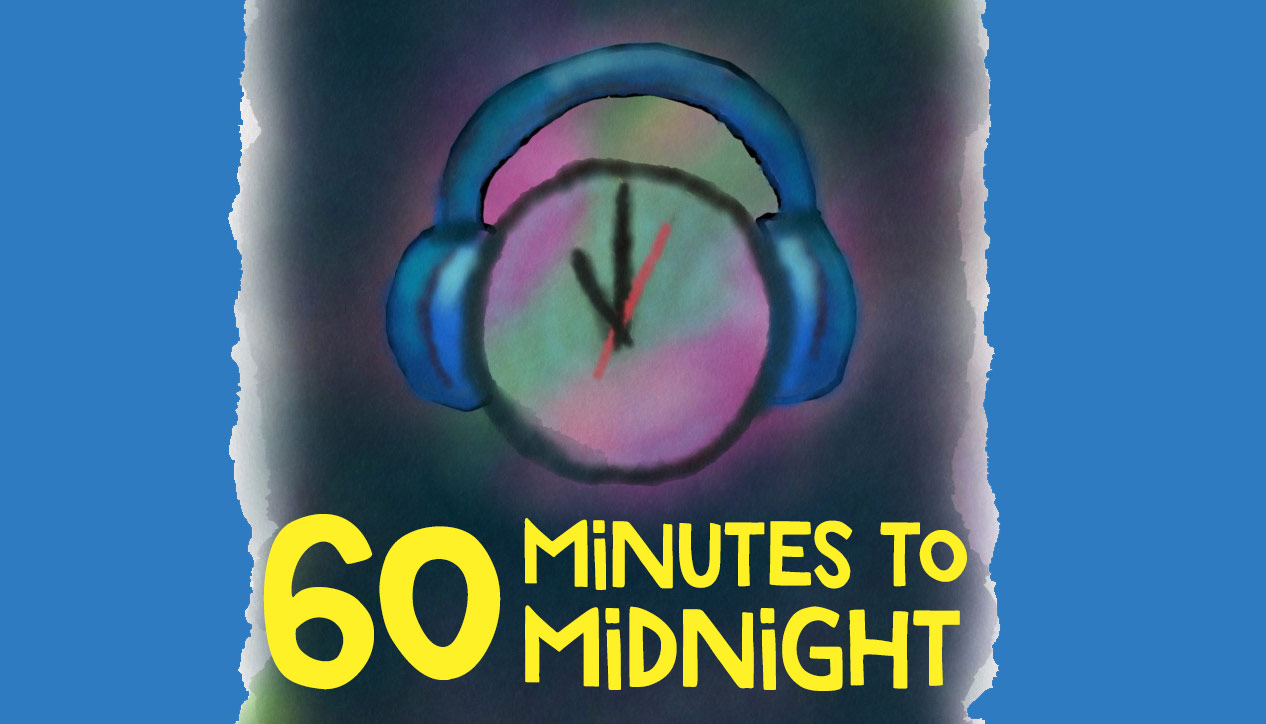 60 Minutes To Midnight
Tuesday May 26th, 2020 with Colin & Emily
Episode 13: The Big Return! (COVID-19 Series)
After having been off the air for over two months due to COVID-19, Colin & Emily make a triumphant return to 60 Minutes to Midnight - albeit in pre-recorded form! Tune in on Tuesday evening to reacquaint yourself with our blend of indie alternative pop and more experimental tunes!
Sexy Dance
Masayoshi Takanaka - An Insatiable High
Loose Ground
Kepler - Fuck Fight Fail

Kiretsu
Les Rallizes Dénudés - Mizutani
Coffee
Post Sex Nachos - Coffee
Poison
Xavier Omar - The Everlasting Wave
New Ways To Miss You
Comfort Club - New Ways To Miss You
Hearing Weird Noises In The Back Room
Joel Fausto & Illusion Orchestra - Illusion Orchestra at the Gloomy Club
Akuma No Ishi
Senketsu No Night Club - Ejiki
Sorry
Hala - Sorry (Single)
Sunset Chaser
Ragamuffs - Achy Luminescence
Sweet Talk
Saint Motel - Saintmotelevision
Sabbat Schwarzer Highway
Bohren & Der Club of Gore - Gore Motel