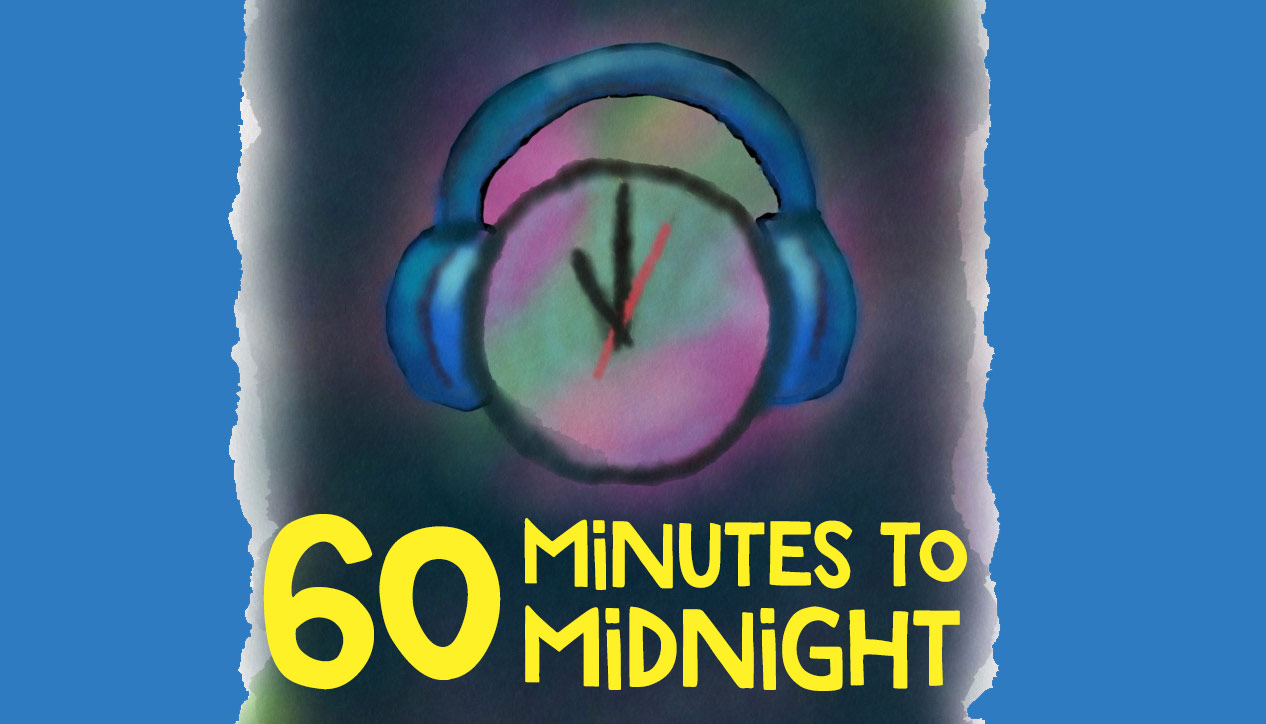 60 Minutes To Midnight
Tuesday March 3rd, 2020 with Colin & Emily
Episode 12: Music to Await the Spring Equinox By
Feeling the chill of winter thus far? Tune into tonight's episode of 60MTM and let Colin & Emily help you forget what lurks outside. It's a hour's worth of winter relief!
Sexy Dance
Masayoshi Takanaka - An Insatiable High
Fox On The Run
Elephant Stone - Hollow

3WW
Alt-J - Relaxer
Babylon
David Gray - White Ladder
Edge of Desire
John Mayer - Battle Studies
Move Together
James Bay - Chaos and the Calm
Continental Shelf
Preoccupations - Viet Cong

Sister
Caribou - Suddenly


Different Now
Chastity Belt - I Used To Spend So Much Time Alone
Beyond
Leon Bridges - Good Thing
I Won't Let You Fall
Foy Vance - To Memphis