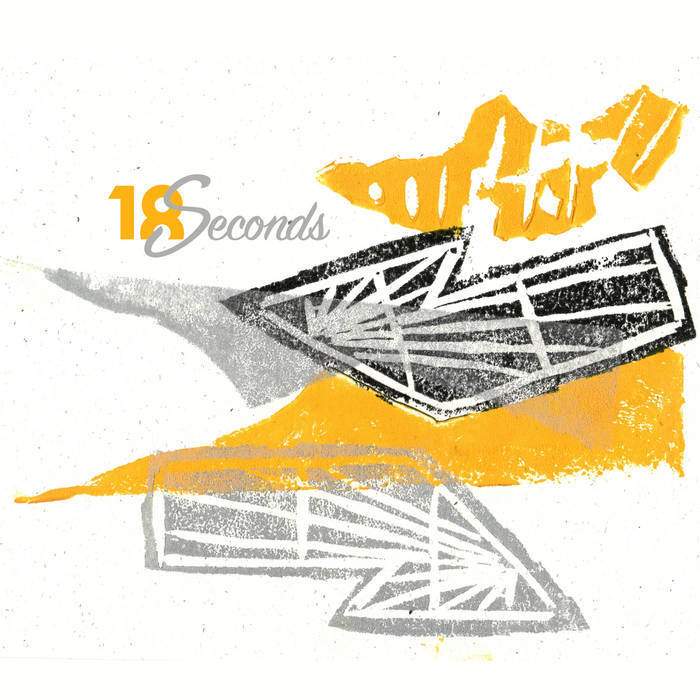 Hexon Bogon
Friday October 21st, 2022 with Adriana Ciccone
Interview with Pascal Normand of 18 Seconds!
Pascal Normand of 18 Seconds releases his new EP titled 'À l'ombre des cypr​è​s' on Friday Oct 21st and I had the opportunity to interview him about the release and more. You'll also hear his new EP on the show along with music by Jeremy Dutcher, We Came From The North, Marco Lucchi & Henrik Meierkord, anrimeal, Hiroe, C.Circo, and Lost in Kiev.
Interview with Pascal Normand of 18 Seconds. He releases his new EP titled 'À l'ombre des cypr​è​s' on Friday Oct 21st.
You can find the EP on Bandcamp here: https://18seconds.bandcamp.com/album/lombre-des-cypr-s
Zachary Nathanson of Echoes and Dust wrote a great review of the EP. You can find it here: https://echoesanddust.com/2022/10/18-seconds-a-lombre-des-cypres/
Sur mon corps pousseront des arbres
18 Seconds - À l'ombre des cypr​è​s - self-released


Your God is Black and Green
18 Seconds - À l'ombre des cypr​è​s - self-released


For Gene
18 Seconds - À l'ombre des cypr​è​s - self-released


Je suis la poussière dans ton troisième oeil
18 Seconds - À l'ombre des cypr​è​s - self-released


Je suis la poussière dans ton troisième oeil
18 Seconds - À l'ombre des cypr​è​s - self-released


Mehcinut
Jeremy Dutcher - Wolastoqiyik Lintuwakonawa - Jeremy Dutcher / Fontana North

Am Fear
We Came From The North - Faded Giant - self-released
Check out their live performance of the track 'Am Fear' via this recent recording taken by the legendary TheFudlip on October 15th, 2022: https://youtu.be/womWIdFBUmM
Il Regno e il Giardino
Marco Lucchi & Henrik Meierkord - Suggestiva - Ambientologist

i never do
anrimeal - Skin Deep: A Study On Human Skin And Concert - Objects Forever

The story behind how the anrimeal release came about is very interesting. Check out the great write up about the release via its Bandcamp page here: https://anrimeal.bandcamp.com/album/skin-deep-a-study-on-human-skin-and-concert
Doom Moon
Hiroe - Wrought - Pelagic Records
Access Denied
C.Circo - Disruptions - self-released


Prison of Mind
Lost In Kiev - Rupture - Pelagic Records

Friday night at Cafe Dekcuf, Annie Socoria , along with Wilhaeven, will be opening for Demsky! For mor info and tickets, please see the FB event page here: https://m.facebook.com/events/433236892167111/

Also, on October 29th Yarns will be at LIVE! on Elgin With Special Guest Kaspien & C.A. Smith! For more info, check out this link: https://www.liveonelgin.com/collections/shows/products/yarns