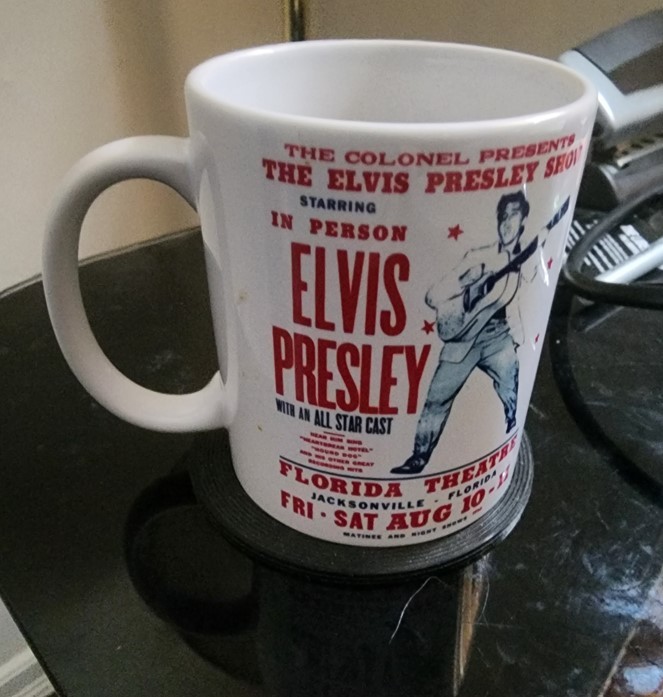 The Bear Necessities
Tuesday January 31st, 2023 with Lester Bear
Rockin' The Joint - 1950's (mostly 55-59)
Today wed are hopping on board the Rock 'n' Roll train and disembarking when we pull in to the Rock Station 1950 and taking a look around this decade of music. This decade was the birth of Rock 'n' Roll and we will be featuring groups from this time. We can't take a look around at this decade with popping into Sun Studios in Memphis to hear what sounds are emanating from one of the original Independent record companies.
I'm Movin' On
Hank Snow - The Essential Hank Snow - BMG

Rocket 88
Jackie Brenston - Rocket 88 (Single) - Easy Action
That's All Right
Elvis Presley - Sun Records Collection - RCA
Big River
Johnny Cash - Sings The Songs That Made Him Famous - Sun Label Group
Matchbox
Carl Perkins - The Dance Album - Sun Label Group
Whole Lotta Shakin' Goin' On
Big Maybelle - Presenting Big Maybelle - Universal
Whole Lotta Shakin' Goin' On
Jerry Lee Lewis - The Complete Jerry Lee Lewis - Curb Records
Flyin' Saucers Rock & Roll
Billy Lee Riley - Flyin' Saucers Rock & Roll - Sun Label Group
Little Darlin'
The Diamonds - The Best of the Diamonds - Mercury Records

Diana
Paul Anka - 21 Golden Hits - BMG

Forty Days
Ronnie Hawkins - Ronnie Hawkins Roulette - Rhino Records

Baby She's Gone
Jack Scott - Presenting Jack Scott - Carlton Records

I'm Walkin'
Fats Domino - Fats Domino Swings - Capital Records
Crawfish
Elvis Presley - King Creole - Sony Music
Suzie Q
Dale Hawkins - Oh! Susy-Q - Start Up Records
Bo Diddley
Bo Diddley - Bo Diddley - Geffen Records
School Days
Chuck Berry - After School Session - Geffen Records
Money Honey
Wanda Jackson - Wanda Jackson - Capital Records
Race With the Devil
Gene Vincent - Be Bop A Lula (Singles) - Capital Records
Fool's Paradise
Buddy Holly & The Crickets - Buddy Holly - Geffen Records
Slow Down
Larry Williams - Bad Boy - Craft Recordings
Rockin' The Joint
Esquerita - Rockin' The Joint - Capital Records
What'd I Say
Ray Charles - What'd I Say - Atlantic Records