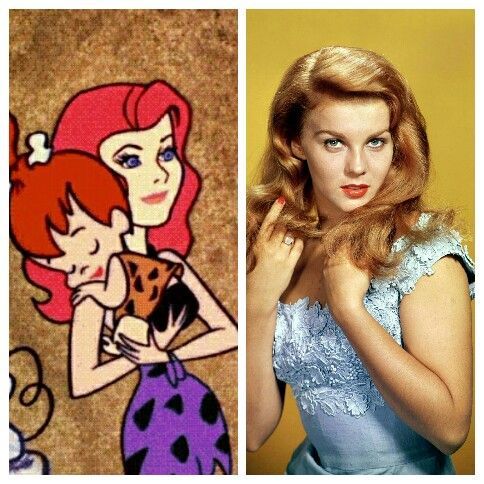 Renny's Riot
Wednesday July 27th, 2022 with Ian Jeans
Motorcity proto-punk, Cowtown indie, Aussie aggression and Centretown R'n'R! AND ANN-MARGARET!
Renny's Riot
The Scarlet Drops - The Scarlet Drops 1984-1992 - 1989 - 1989 What Wave/2021 Harriet Records/Bandcamp

John Rock
The Dogs - re-released 7" - 1976/ 2022 Almost Ready Records

Who Got It?
Danko Jones - Garage Rock: A Collection Of Lost Songs From 1996-1998 - 2014 Bad Taste Records

From Miesha and the Spanks Bandcamp page April 2022:
'Dig Me Out' carries a crippling real-world context, as it makes a powerful tribute to the recovery of the 215 child remains discovered at the Kamloops Residential School in May 2021. When speaking on the tragedy of the event and its meaning in their new single, "It sparked a news and social media blitz, prompting many other residential schools to do geophysical investigations of the areas surrounding the schools. Many many more were found. These schools ran from the late 1800s to as late as the 1990s in some cases, designed to "kill the Indian in the child," they taught industrial slave labor and were horrifically abusive. Operated by the Canadian Government and predominantly the Roman Catholic Church, the church has never apologised. It was especially triggering as my Grandmother was a "survivor" of the school, and intergenerational trauma is very real. This was news to a lot of the world, but every Indigenous person has known what really happened at these "schools" all their lives, and suddenly it was everywhere you looked."
**All Bandcamp sales of this song will be donated to the IRSSS - Indian Residential School Survivor Society**
https://mieshathespanks.bandcamp.com/track/dig-me-out
Dig Me Out
Miesha and the Spanks - digital download - 2022 Bandcamp

Personal Effects
Delivery - 7" - 2022 Feel It Records

A.W.O.L.
The Three Johns - A.W.O.L. ep - 1983 Abstract Records
We Don't Wanna Be Prisoners
Chin-Chin - 7" - 1985 Farmer Records
It's a Nice World to Visit (But Not To Live In)
Ann-Margaret - Various Artists: Destroy That Boy! - 1968/ 2009 Ace
Lover's Curse
The Luckies - digital download - 2020 Bandcamp

Under My Wheels (Alice Cooper cover)
Electric Frankenstein - 7" - 2019 Ghost Highway Recordings
You're Doing Wrong
Les Lullies - ep - 2016 Discos Meteoros
Faded Colours
The Stonemen - 7" - 1967/2020 Celluloid Lunch Records

Seeds
Mystics - Unreleased 7" digital download - 2012 Loose Lip Records

Postman's Fancy
Ugly Ducklings - Somewhere Outside - 1967 Yorktown Records

One Fine Day
Shel Naylor - Kinked! Kinks Songs and Sessions 1964-1971 - 1964/2016 Ace
Big Love
The Hitmen - s/t album - 1981 WEA
Introductions
Nervous Talk - 7" - 2013 Mammoth Cave Records

That's All I Know (Right Now)
The Neon Boys - Spurts: The Richard Hell Story - 1980/2002 Rhino
Wrong Train
The Psychedelic Furs - Made of Rain - 2020 Cooking Vinyl
I Must Not Think Bad Thoughts (1997 Mix)
X - Beyond & Back: The X Anthology
American Weirdos
Hurry Up - Dismal Nitch - 2022 Comedy Minus One

Bored
The Dead City Rebels - Split 7" w/ Highschool Rockers - 2003 Rockin' Bones

Death to Your Hometown
Professional Againsters - Kill a Punk for Rock'n'roll - 2022 Cimex Records

PBR on the Rocks
Born Loose - Blowout! - 2015 Hound Gawd! Records
19 & Mad
Leyton Buzzards - 7" - 1978 Small Wonder Records
I-94
Radio Birdman - Living Eyes - 1981 WEA
Old Coast Road (Death)
Shelley Short - Pacific City - 2017 Mississippi Modern
Can't Stop the Rock
Sister Vanilla - Little Pop Rock - 2005 Chemikal Underground
Staring at the Sun
Shaking Hands - EP - 2014 Bandcamp

Oop Shoop
Shirley Gunter & The Queens - v.a. Flair: R&B Confidential No. 1. - 1954/1989 Virgin
Drug Train
The Cramps - File Under Sacred Music - 1980/2011 Munster Records
Gin Joint Jukin'
Hambone Skinny - Rebel Rousers Round 2 - 2022 Rum Bar Records/Bandcamp

Bright Lights And Blonde Haired Women
Ray Price - Night Life - 1963 Columbia
From a Buick 6 (Bob Dylan cover)
Treat Her Right - What's Good For You - 1991 Rounder Records
Hippy Friends
The Madtrappers - Demos 2015 - 2016 Self-released/Bandcamp

You Need an Ass Kickin' Right Now
D.O.A - Fight Back - 2018 Sudden Death Records

I Don't Love You
The Dishrags - Love/Hate - 1978/1997 Other People's Music

Paranoid Times
No Problem - digital download - 2010 Self-released/Bandcamp

Son of Sam
Some Hearts - cassette ep download - 2021 Bazooka Suicide/Bandcamp
East of First
The Noise - The Noise - 2014 Rookie Records
Wish My Life Was a Movie
The Uglies - digital download - 2022 Bandcamp

On-Demand bonus song!
My Organ (intro)/Trailer Park Rendezvous
The Angry Red Planet - Captain... The Klingons Have Surrounded Uranus! - 2022 Bandcamp