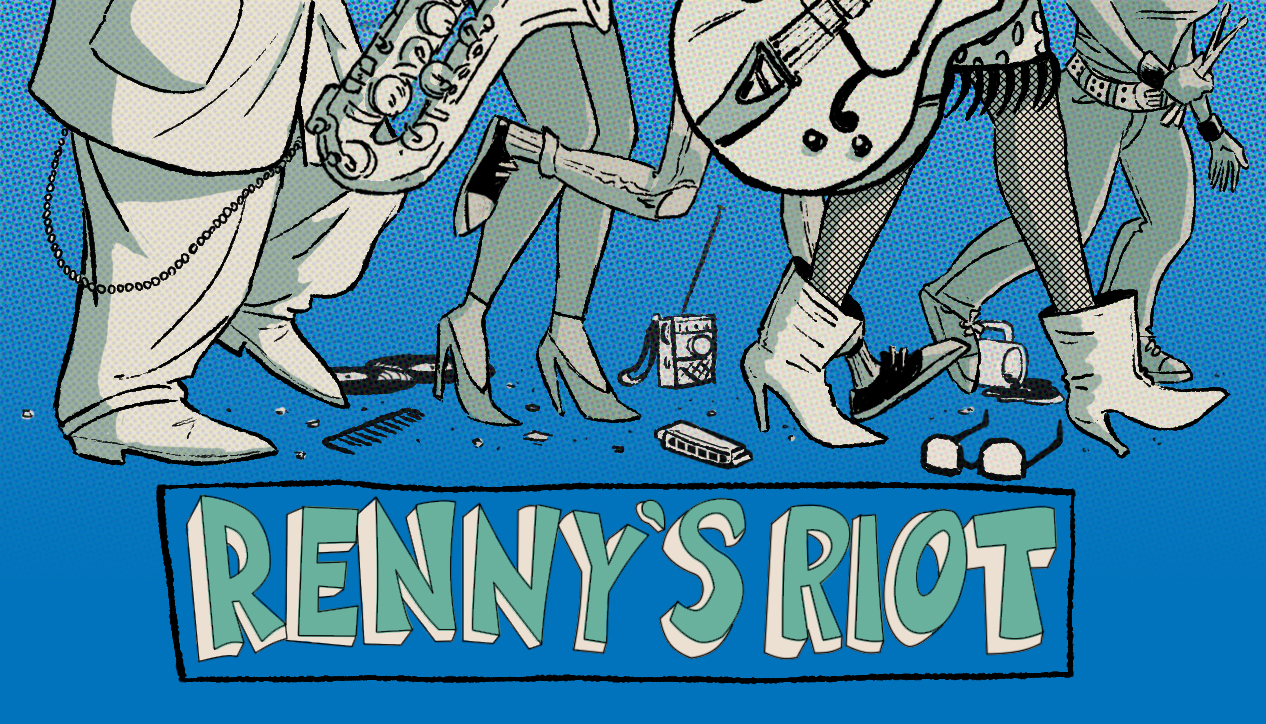 Insurrection in stereo! Caffeinated tunes, scrappy music, past & present, to keep your midweek moving.
Hosted by: Renny G and Ian Jeans
Airs: Every Wednesday from 1:30 PM to 3:30 PM

An old school general music program that features a bit of this, a bit of that and a lot from in-between. Specializing in music that comes from deep within the gutbucket.
| Date | Host | Highlight | On Demand |
| --- | --- | --- | --- |
| May. 18, 2022 | Regretful Renny | ADAM'S RIB, EVE'S WOMB - Women only. Never underestimate women. | available |
| May. 11, 2022 | Wrong-way Renny | In the 1st hour: SO YOU WANNA BE A UNITAR STAR. A special set of screamin' R&B & rock & roll from the late Art Rupe's Specialty Records. 2nd Hour: POWDER IN THE CHOWDER - Featuring a blast o' Boston with the Dogmatics brand new E.P.: "Drop That Needle". | available |
| May. 4, 2022 | Recessed Renny | AS SEEN ON T.V. - Songs inspired by the cathode ray tube of stupidity: the television. Who knew the idiot box could inspire such great music? | available |
| Apr. 27, 2022 | Ian Jeans | CHILLS, BILLS and PILLS! Push the furniture a back and cut a rug to twangy horse operas, sneering street punk, 60's delinquents, and the usual junk heap of Riot-y greatness! GBH, Nomeansno, Iggy, Chieftones, and a new Chris Page song and plenty more. | available |
| Apr. 20, 2022 | Rioting Renny | Thank you & goodbye to Chris Bailey, the lead singer of the Australian band, The Saints, who passed away, on April 6, at the age of sixty five. | available |
| Apr. 13, 2022 | Retroactive Renny | MONKEYING AROUND with a Merlot mouth - a feature on Wine Lips, who are playing in town on Friday night. Also the usual jungle jive, with monkey music, Tarzan tunes, cover versions & instrumentals galore. | available |

Subscribe to Renny's Riot