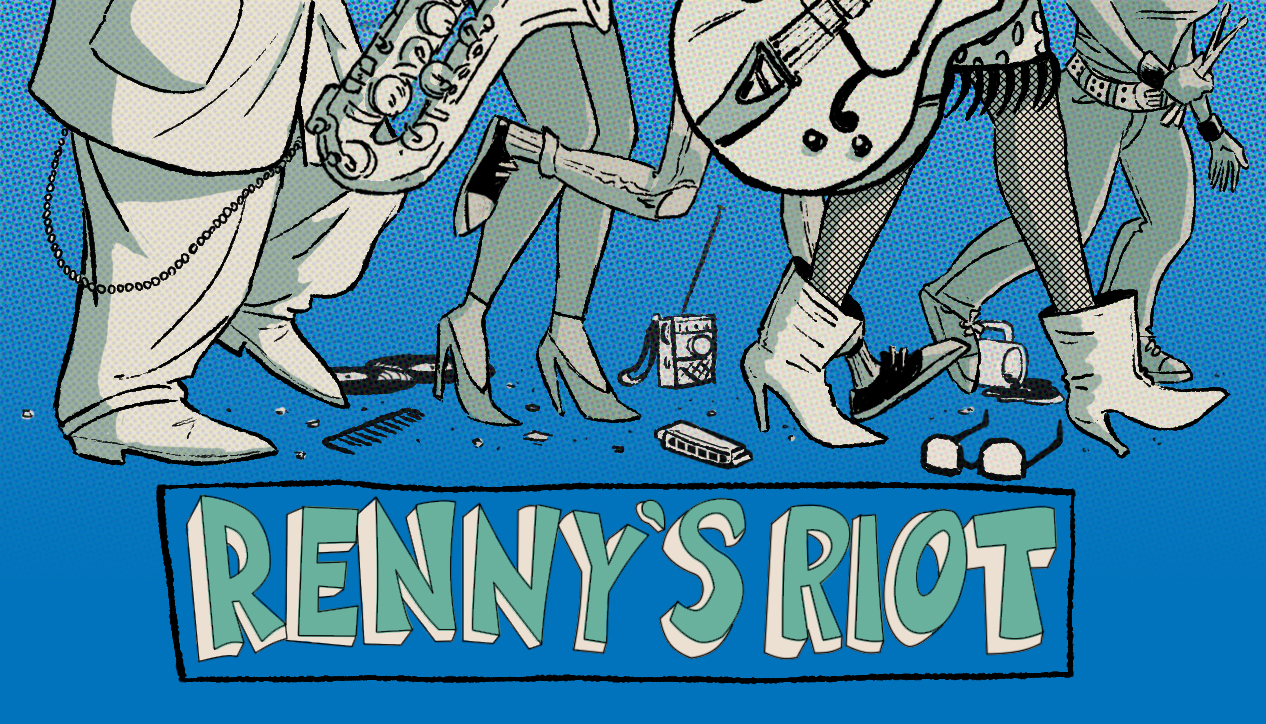 Insurrection in stereo! Caffeinated tunes, scrappy music, past & present, to keep your midweek moving.
Hosted by: Renny G
Airs: Every Wednesday from 1:30 PM to 3:30 PM

An old school general music program that features a bit of this, a bit of that and a lot from in-between. Specializing in music that comes from deep within the gutbucket.
| Date | Host | Highlight | On Demand |
| --- | --- | --- | --- |
| Oct. 27, 2021 | Ian Jeans | Halloween Havoc! It's all mini chocolate bars and no crappy molasses kisses. This week's episode is a CKCU Pledge Drive preview. Don't be a-scared! Donate to community radio! | available |
| Oct. 20, 2021 | Returning Renny | Woman of music who could kick my ass (most of 'em). And some folk, some country, some rockabilly, The Scarlet Drops new compilation & even some Dylan. | available |
| Oct. 13, 2021 | Repeating Renny! | TWO OF A KIND! Songs in pairs, whether it be a pair of songs by the same artist, or in the same genre, or pairs of covers. Twice the fun (with 1/​2 the work). | available |
| Oct. 6, 2021 | Ian Jeans | MOOD SWINGS! From energetic boogie rock to agitated Canadian power-pop to pessimistic proto-punk. A therapeutic session with the likes of Cheap Trick, Camp Radio, Pere Ubu, Mercy Now and plenty more. | available |
| Sep. 22, 2021 | Recoiling Renny | GUN PLAY! Fifty caliber fun with Soul, Ska, old R&B, Country, Jazz, Hillbilly Boogie, Rockabilly, Reggae, Punk Rock & Instrumentals about firearms. | available |

Subscribe to Renny's Riot