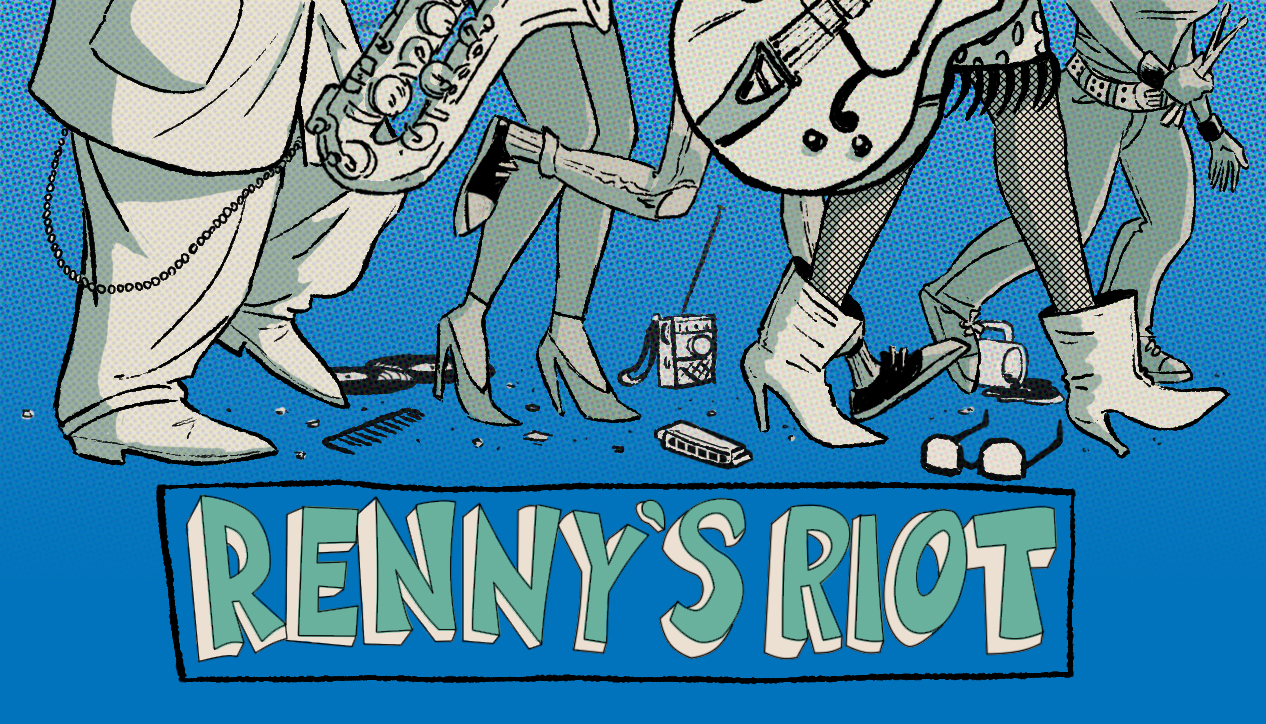 Insurrection in stereo! Caffeinated tunes, scrappy music, past & present, to keep your midweek moving.
Hosted by: Renny G and Ian Jeans
Airs: Every Wednesday from 1:30 PM to 3:30 PM

Coming up at 1:30 PM on October 5th, 2022:
WHAMMA BLAMMA ON A WEDNESDAY - Gritty cow punk, hope from the late Seventies, Mod music for "now" people, a tribute to trash & assorted musical mayhem. New music. Old music. Great music.
| Date | Host | Highlight | On Demand |
| --- | --- | --- | --- |
| Sep. 28, 2022 | Ian Jeans | Nuts and Bolts: a real variety show but no ventriloquists or plate-spinners in sight. New music from Mad Mojo Jett, The Chats, Broken Baby. Classics from Hüsker Dü, Big Boys, Junior Wells...plus a whole bunch of other great tunes. | available |
| Sep. 21, 2022 | Kid Caffeine | MEAN FROM CAFFEINE! Two eclectic sets of music in honour of the sacred bean. Wham! Bam! A Can Con cram. Some sizzling soul covers & handclapping jazz. | available |
| Sep. 14, 2022 | Red Rum Renny | YO-HO-HO & A BARREL OF RUM BAR! Great new Rock 'n' Roll from the prolific Boston indie label Rum Bar Records. And a frantic attempt to make my 35 percent Canadian content (CanCon). | available |
| Sep. 7, 2022 | Recuperating Renny | A set of music inspired by my shoulder surgery. Simon Chardiet's brand new EP: Emotional Support Cockroach. Walter Daniels & The Del Valle Trustees latest album. Some ferocious whamma-blamma Canadiana & a 1/​2 dozen smokin' mother-covers! | available |
| Aug. 31, 2022 | Ian Jeans | WORK-A-DAY-WORLD! A pre-Labour Day music celebration. Whether you're crunchin' numbers, raisin' kids or pushin' a broom, here's a crew of songs celebrating all the grafters that make it happen. Warren Zevon, Beasts of Bourbon, Wall of Voodoo and more. | available |
| Aug. 24, 2022 | Recidivist Renny | GUILTY ON ALL COUNTS!: Hillbilly boogie, rockabilly, psychobilly, western swing, honk tonk, punk rock & whamma blamma. | available |

Subscribe to Renny's Riot