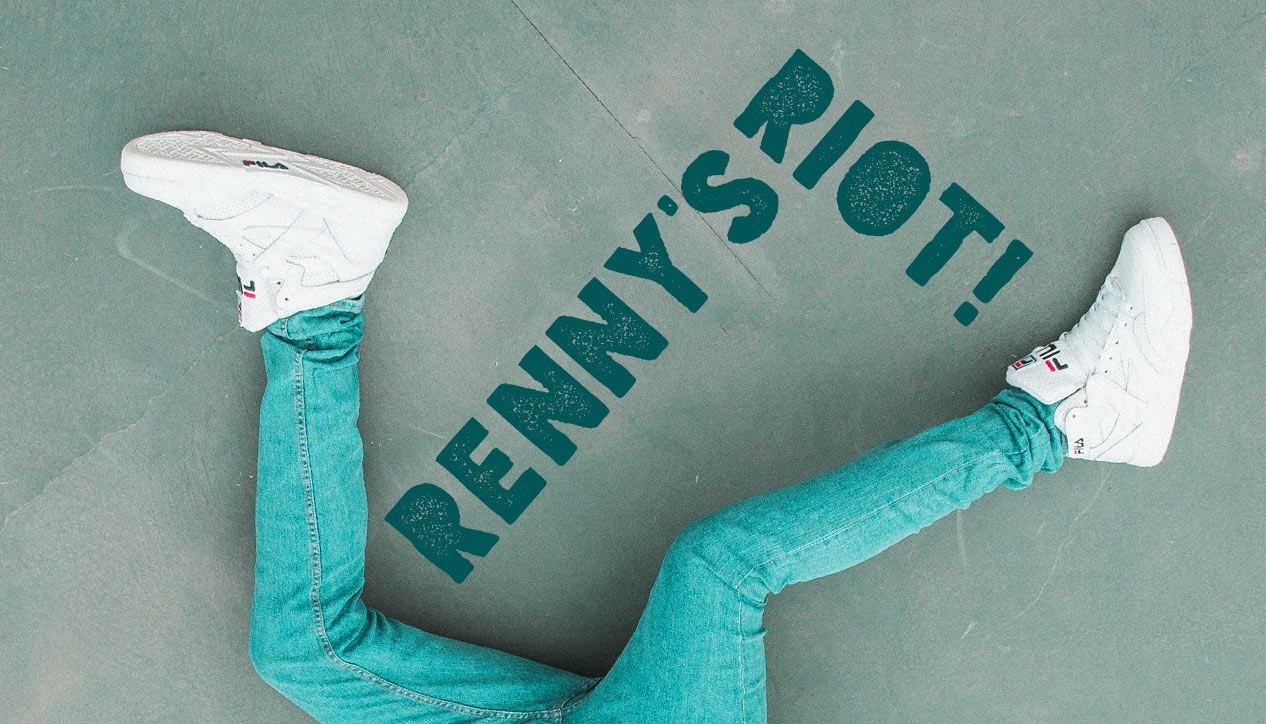 Renny's Riot
Friday December 7th, 2018 with Resurgent Renny
J.S. Bach & roll, rockin' fife & drum bands from Mississippi, a one man Can Con Cram with Bloodshot Bill and more noise from the garage.
Renny's Riot
THE SCARLET DROPS - unreleased cassette - '89 no label
Blue Midnight (alt. take)
LITTLE WALTER - Wrinkles - Classic And Rare Chess Instrumentals - '52 Chess Records (unissued)/'89 MCA Records
Johann Sebastien Bach's Toccata and Fugue in D Minor
WERNER SIMONS - Toccata and Fugue in D Minor and Other Famous Selections for Organ - '68 Musidisc
Anthrax
GANG OF FOUR - Entertainment! - '79 EMI Records/'05 Warner Bros. Records/Rhino Records
Into The Light
SIOUXIE & THE BANSHEES - juju - '81 Polydor Records/'92 Geffin Records
Watermelon Man
THE GUN CLUB - Miami - '82 Animal Records/ '91 I.R.S. Records
Brigit On Sunday
OPAL - Early Recordings - '89 Serpent Records/Rough Trade
Awesome
NICK LOWE - Nick Lowe & His Cowboy Outfit - '84 CBS Records
Candy Ass
THE FLESHTONES - Powerstance! - '91 Trafalgar Records/Big Beat Records
Rock & Roll (Part Two)
GARY GLITTER - Toga Rock II - '72 Bell Records/'89 CBS Records
Cat Call
THE REVILLOS - Bitten By A Love Bug (single) - '83 EMI Records
Oh Baby
NAPOLEON STRICKLAND & COMO DRUM BAND - Mississippi Delta Blues Vol. 1 - '69 Arhoolie Records
I'm Not A Man
TWENTY MILES featuring OTHAR TURNER FIFE & DRUM - Twenty Miles - '97 Fat Possum Records/Epitaph
Drums Of Makebuku
THE ROYAL BURUNDI DRUMMERS - W.O.M.A.D. Presents: Music And Rhythm - '77 Radiodiffusion Nationale Du Burundi/'82 Passport Records/A&M Records
Zimbo (live)
ECHO & THE BUNNYMEN with THE ROYAL BURUNDI DRUMMERS - The Cutter (single) - '83 Korova Records
Pete Shelley passed away yesterday (Thursday, Dec. 11). He died of an apparent heart attack at the age of 63. Thank you for all the wonderful music Mr. Shelley and may you rest in peace.
What Do I Get?
THE BUZZCOCKS - Product - '78 United Artists Records/'89 EMI Records
I Wanna Destroy You (bonus track, b-side)
UNCLE TUPELO - Still Feel Gone - '91 Rockville Records/Columbia Legacy/Sony Music Entertainment Inc.
Cold Turkey
KEITH LEVINE - Violent Opposition - '89 Taang! Records/Rykodisc
Too Shy
MOE TUCKER - I Spent a Week There the Other Night - '91 New Rose Records
Know Your Product
THE SAINTS - Eternally Yours - '78 EMI Records/'97 Amsterdamned Records
Stand
THE DUB RIFLES - No Town No Country: EPs And Rare Recordings 1981-1984 - '83 Notown Records/'14 Sundowning Records

Brown Sugar
THE ROLLING STONES - Sticky Fingers - '71 Rolling Stones Records
Oh Canada
HUEVOS RANCHEROS - Dig In! - '95 Mint Records

BLOODSHOT BILL is appearing this Saturday (tomorrow night) at the House of Targ with special guests Casa Legarto. Admission is only $10 and if you've never seen Bloodshot Bill, it's worth every dime. Mr. Bill is a mad cross between early Hasil Adkins and Harmonica Frank Floyd. Great gutbucket music! This man is a one-man wrecking crew.
Pill Bop
BLOODSHOT BILL - All Messed Up - '07/'10 Hog Maw Records

Been Tellin' Lies
BLOODSHOT BILL - Attack Of The One-Man Bands - '07 Rock N Roll Purgatory Records

She's My Baby
BLOODSHOT BILL - Git High Tonite! - '09 Transistor 66

Puppy Dog Love
BLOODSHOT BILL - Thunder And Lightning - '11/'16 Norton Records

Tell My Mama
BLOODSHOT BILL - The Lonesome Road - '13/'16 Norton Records

The Wobble
BLOODSHOT BILL - Guitar Boy - '16 Norton Records

Twitchy
RENE HALL'S ORCHESTRA featuring WILLIE JOE - The Specialty Story - '58/'94 Specialty Records
Unitar Rock
WILLIE JOE & HIS UNITAR - Bad Music For Bad People - Songs The Cramps Taught Us - '56 Specialty Records/'09 Righteous
Doubleneck Stomp
JOHN SCHOOLEY - The Man Who Rode the Mule Around the World - '14 Voodoo Rhythm Records