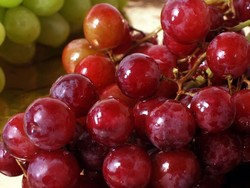 After Hours
Sunday January 17th, 2016 with O'shea Adagio
Next Lifetime
So you are staying up with me late tonight on CKCU 93.1FM??? Well I hope you find it worth your while to be up into the wee hours of the morning to enjoy some music here on After Hours. On tap for your tonight, including your requests which started out with Lauryn Hill, Esperanza Spalding, Celine Dion and Sam Cooke. Amazing requests and thank you for them. Beyond these requests the show was built around the voices of Billy Ocean, Blackstreet, Erykah Badu, Tamia and Ralph Tresvant just to name a few. I hope you enjoyed the show whether listening live or visiting the show On Demand. Thank you for tuning in and I hope you will join me again soon when we hit the air After Hours to start off your Sunday exclusively here on The Mighty 93.1FM. Truly yours, O'shea Adagio After Hours Sunday mornings from Midnight-2amEST Still... "Playing With Those Memories Again"
www.ckcufm.com
Twitter @vintageloveckcu Facebook vintageloveckcu info@vintagelove.net
Let Me Love You (@ 10:57)
Mario - -
Steelo (@ 15:04)
702 - -
Don't Walk Away (@ 19:30)
Jade - -
Nite And Day (@ 23:23)
Al B. Sure! - -
Sensitivity (@ 27:12)
Ralph Tresvant - -
I'm So Into You (@ 33:17)
SWV - -
Sweetest Thing (@ 37:58)
Lauryn Hill - -
I Wanna Be Your Man (@ 43:14)
Blackstreet - -
Brown Sugar (@ 47:22)
D'Angelo - -
Piece Of My Love (@ 51:47)
Guy - -
Next Lifetime (@ 57:55)
Erykah Badu - -
If I Could Turn Back The Hands Of Time (@
R. Kelly - -
The Long And Winding Road (@ 70:43)
Billy Ocean - -
Why Can't It Wait Till Morning (@ 75:18)
Fourplay Ft. Phil Collins - -
Sauns, from the Interactive Menu, requested some of the extremely talented and lovely Esperanza Spalding. This, a haunting version of "Tell Him". You may also recognize this song if you are a Lauryn Hill fan which we played another song of hers earlier in the show. This is the bass strumming, vocal sweetness of Ms. Esperanza Spalding... by request on the Mighty 93.1FM.
Tell Him (@ 80:37)
Esperanza Spalding - -
You Put A Move On My Heart (@ 87:08)
Tamia - -
So High (@ 93:27)
John Legend - -
From the IM from Vintage Love tonight. A request for some Celine who sadly lost her husband last week. Our hearts, thoughts and prayers go out to her and her family. Thank you for your request Listener. A great song. :-)
I Love You (@ 99:29)
Celine Dion - -
Thank you for your request for "Bring It On Home To Me". A BIG tune from Sam Cooke here on After Hours.
Bring It On Home To Me (@ 105:03)
Sam Cooke - -
Come And Go With Me (@ 107:54)
Teddy Pendergrass - -
One Less Bell To Answer (@ 113:48)
The 5th Dimension - -
If You Don't Know Me By Now (@ 118:53)
Harold Melvin & the Blue Notes - -