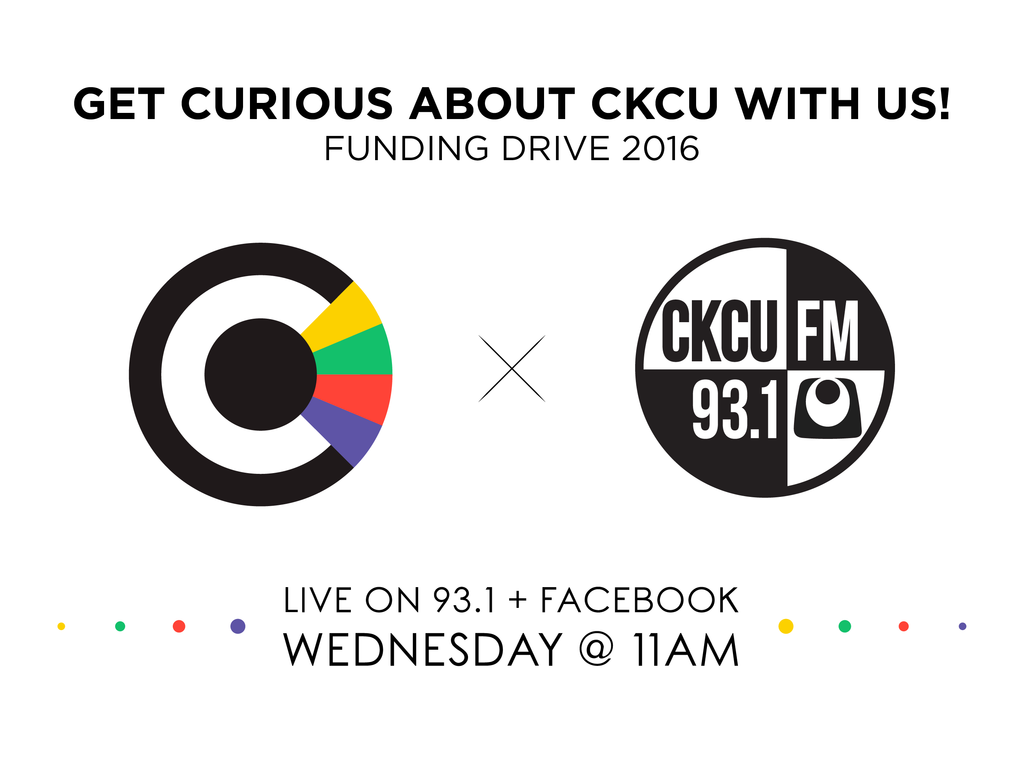 Curiocity
Wednesday October 26th, 2016 with Erik + Subhraj + Vaughn
Sounds that drive CKCU volunteers! (Part 1)
We asked CKCU volunteers what music DRIVES them, and shared some of them with more coming next week! Support CKCU to keep this diverse and vibrant range of preference and perspective flowing through community radio!
The sounds that drive CKCU volunteers, starting with a sound shared by Shelley Ann Morris of Welcome To My World (Tuesdays, 9am - 10am)
Sofa
The Nextmen - Sofa
What drives Phelonius Friar
Program: The Passionate Friar
On CKCU: Wednesday, 10am - 11am
Quiero
Juana Molina - Segundo
What drives Jason Anderson
Program: Both Kinds of Music
On CKCU: Wednesday, 1:30pm - 3:30pm
Normal American Kids
Wilco - Schmilco
What drives Neal Johnstone
Program: The Upstairs Neighbour
On CKCU: Wednesday, 5pm - 6pm
Crash Course in Brain Surgery
Budgie - In for the Kill
What drives Barb Gray
Program: Art's Report
On CKCU: Friday morning (after 8am BBC News)
You Want It Darker
Leonard Cohen - You Want It Darker


What drives Aboriginal CKCU
Program: Aboriginal CKCU
On CKCU: Sunday, 9am - 10am
Ballad of Crowfoot
Willie Dunn - Metallic

What drives This Island Earth
Program: This Island Earth
On CKCU: Sunday, 1pm - 6pm
Traneing In
John Coltrane - John Coltrane with the Red Garland Trio
What drives Dave Meehan
Program: Just Your Average Radio Show
On CKCU: Alternate Wednesdays, 12am - 2am
A Familiar Taste
Trent Reznor and Atticus Ross - The Social Network
What drives Mike Bicks
Program: Kid B
On CKCU: Alternate Mondays, 11am - 12pm
Lavender (feat. KAYTRANADA)
BadBadNotGood - Lavender - Single


What drives Matija Stojanovic
Program: Things Behind the Sun
On CKCU: Alternate Sundays, 2am - 7am
I'm 'a Love You Anyway
Danny Michel - Feather, Fur & Fin