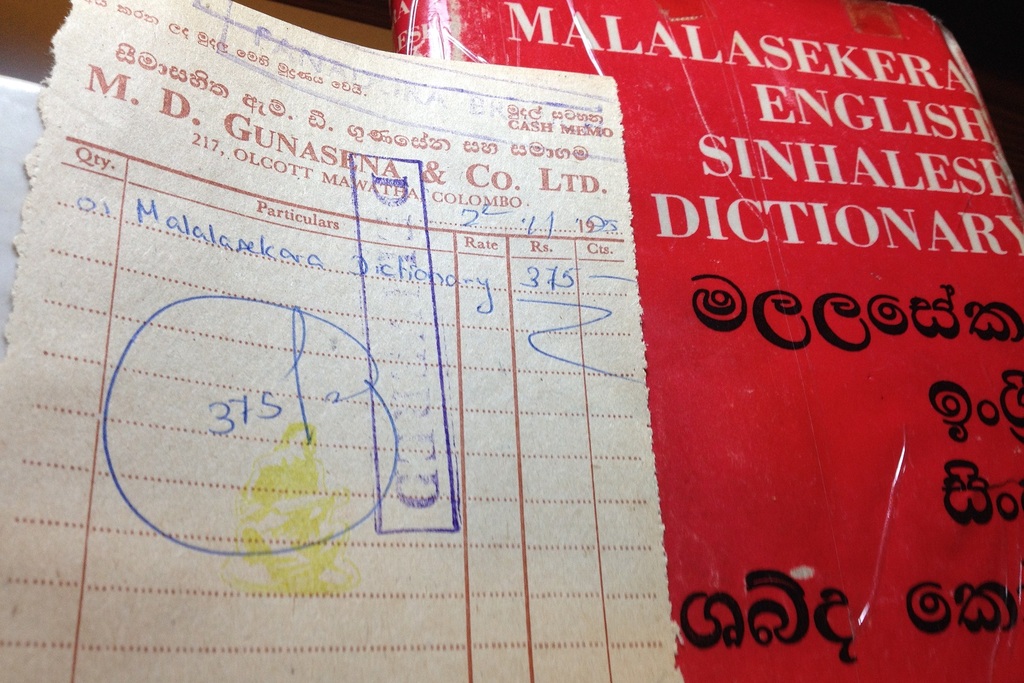 Sinhalese Rhythm
Tuesday January 23rd, 2018 with Priyantha Wijeweera
ගුණපාල මලලසේකර Prof. Gunapala Malalasekara; Ex-Sri Lanka (Ceylon) High Commissioner to Canada
Professor Gunapala Malalasekara (මහාචාර්ය ගුණපාල මලලසේකර) is considered as an excellent Sinhalese scholar and diplomat from Sri Lanka. Today's episode would present some of his well known contributions. The program includes a few archived recordings of intellectuals in both Sinhalese and English, including the voice of Prof. Malalasekara himself.
-
Voice of Prof. Gunapala Malalasekara, from Sri Lanka Broadcasting Corporation (in Sinhalese) - -
-
Prof. GP Malalasekera: Lyndon B Johnson Speech in Texas 27-04-1963 (in English) - -
-
Prof Malalasekara මහාචාර්ය ගුණපාල මලලසේකර118_වන සංවත්සර සැමරුම from Rupavahini Sanhinda program - -
-
Ase mathuwana kandulu bindu gena Lyrics@ Music@ Vocals WD Amaradewa - -
-
Budu karuna desa themi Lyrics Anuradha Senevirathna Music Nanda Malini Vocals Nanda Malini - -
-
Dewram wehere Lyrics Premakeerthi de Alwis Music@ Vocals Victor Rathnayaka - -
-
Gilem obeguna moodhe Lyrics Arisen Ahubudu Music @ Vocals WD Amaradeva - -
-
Himi sanaramara Lyrics@ Music@ Vocals Malani Bulathsinhala - -
-
Pasak kota athi Lyrics@ Music@ Vocals Gunadasa Kapuge - -
-
Pihitak nethi saranak nethi Lyrics@ Music@ Vocals Gunadasa Kapuge - -
-
Sadu siripa Lyrics@ Music@ Vocals AJ Kareem - -
-
Sirima bo meda Lyrics Ajantha Ranasinha Music Victor Rathnayaka Vocals Victor Rathnayaka - -