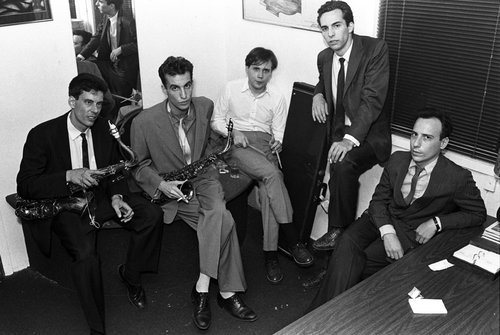 Loosely Connected
Wednesday September 4th, 2019 with PeterB
Deep Listening, Clowns on Fire, and Music To Scare Your Cats Under the Couch. You be the judge on which is which…
All over the place again today! From ambient / deep listening, to free jazz, to world beats, to chaos, to ….... A mild theme on arrivals. Please do not set your clowns on fire though! That would be bad. And sad. Enjoy!! DO hit us up on the Interactive Thingy (over there ==>). We'd love to hear from you!
Main Title Theme: Open Your Book
Kid Koala - Space Cadet: Original Still Picture Score

Some deep listening to start. Quite abstract at times. GRAB YOUR BEST HEADPHONES NOW!
Sine Language
Delia Derbyshire Appreciation Society - Delia Derbyshire Appreciation Society
Approaching The Shell
Jóhann Jóhannsson - Arrival OST
Free-ish jazz & psych. Walking our way slowly through Cooper's Park (as promised).
Wayward [pre-release]
Gordon Grdina Quartet (w. Russ Lossing, Oscar Noriega, Satoshi Takeihsi) - Cooper's Park


Incident on South Street
The Lounge Lizards - Lounge Lizards
My Clown's On Fire
The Lounge Lizards - No Pain For Cakes
Kervan Yolda / Caravan On The Road [pre-release]
Baba Zula - Derin Derin

Some globe-trotting, to round things out…
Bol (feat. Zia Ahmed & Aditya Prakash)
Sarathy Korwar - More Arriving

Stoner
Myriad3 - Moons

Secret world
Élage Diouf - Melokàane

Exit, stage left, hitch-hicking..
For Calvin (And His Next Two Hitch-Hikers)
Frank Zappa - The Grand Wazoo