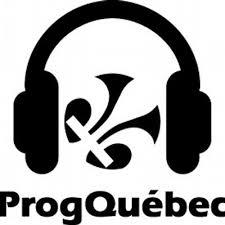 Electronic Meditation
Tuesday April 9th, 2019 with Sean McFee
ProgQuebec Archives
Archival releases from the ProgQuebec label -- none of this stuff was released in the 70s, but thanks to the ProgQuebec label it was released, eventually!
Lasting Weep was a pre-Maneige group featuring Jérome Langlois and Alain Bergeron of that group, augmented by Claude Chapleau on bass and Matthieu Léger on drums. They recorded a bunch of material from 1969 to 1971 before breaking up, which we put out on a CD imaginatively entitled "1969-1971". Years later, Jérome recorded his "Spectacle de l'Albatros" show live, and that was also released by the label in 2007.

Excubus was a group originally known as Incubus, but the name was changed when they got back together to avoid confusion with that other group. Incubus was an example of a group that people would bring up when talking about the Quebec scene "back in the day", but there was nothing ever out on vinyl. Another such group was Maelstrom (aka "Way Out"), which will be played later in the show. The release here features four tracks from 1974 and four from 2008; a second Excubus album followed which also featured a number of older themes brought to the present day. Excubus played the final FMPM festival in 2009.
Magdalena
Lasting Weep - 1969-1971 - ProgQuebec

Teeth
Excubus - Mémoires incubussiennes - ProgQuebec

Now we move to the archival concert portion of the show. The Contraction show features material from both albums, with the first album material largely performed in English (and is thus the only digital representation of those versions). There is also unreleased material, which is what I'm playing on the show tonight. I had the honour of ferrying the master tapes to our engineer just outside of Montreal.
Solid Shine
Contraction - Live 1974 - ProgQuebec

Le temps fuit come une ombre
Contraction - Live 1974 - ProgQuebec

The other archival concert comes from Maneige, the group we did the most releases with. This concert comes from right around the time of Les Porches, so 1974/1975. I picked the 15-minute song that somehow never made it onto an album; I guess as Jerome left and they shortened the songs, certain compositions like this one (as well as "La Baloune") never got studio versions.
Chou-fleur
Maneige - Les Porches Live - ProgQuebec

The final ProgQuebec release (so far) is the long-ago recorded but never released only album by Maelstrom, aka Way Out. A lot of the groups we worked with were Montreal-based, but this was a Quebec City group. Mixing together all the classic Quebec prog influences like Yes, Genesis, and Gentle Giant, this was a real find!
Le manège enchanté
Maelstrom - Maelstrom - ProgQuebec

Chanson d'un troubadour
Maelstrom - Maelstrom - ProgQuebec