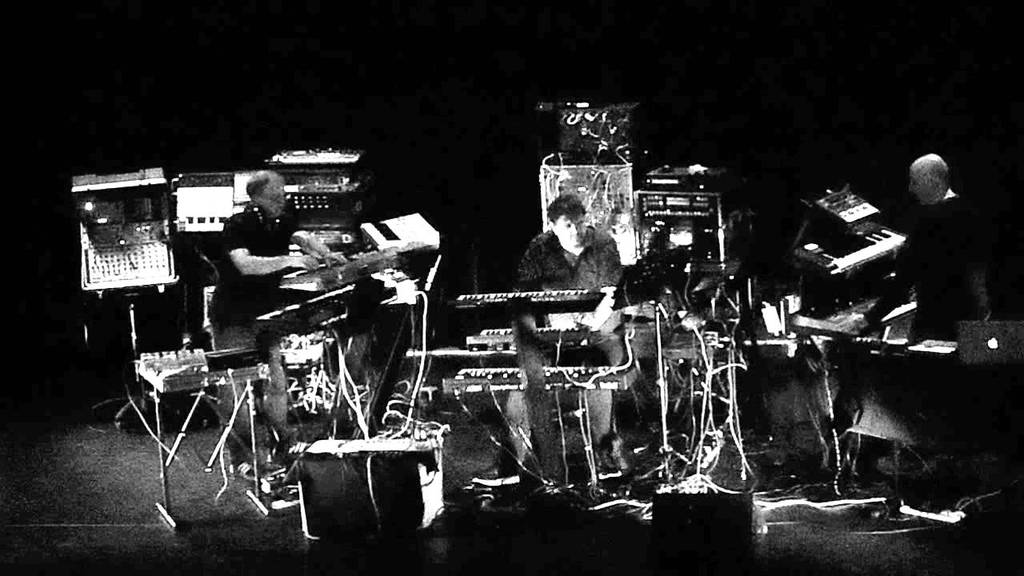 Electronic Meditation
Tuesday March 12th, 2019 with Sean McFee
Airsculpture
British Berlin school group Airsculpture, trio of Adrian Beasley, John Christian, and Peter Ruczynski. Most of their albums are live and improvisational. "Thunderhead" is a studio album, based around improvisations but with overdubs and editing. They have been releasing music since 1995, and these are all early albums, from 1997, 1998, and 2001. Unlike TD and some of the revivalist groups who mix in guitar, this is a strictly come synthing trio. Appetizers: 1) Danish dream pop group Mew 2) British progressive rock group Pure Reason Revolution 3) The BRAND NEW single by Black Mountain, off their upcoming album "Destroyer". Pre-order now!
Hey, you! Yeah, you, reading this! Ottawa Drone Day, happening May 25th! More info here:

https://docs.google.com/document/d/1SACvF6c5kK5E95_nOiWLf978vgGekA7HTsJg1W5kDzY/edit
Future Shade
Black Mountain - Destroyer - Jagjaguwar


The Twyncyn / Trembling Willows
Pure Reason Revolution - The Dark Third - InsideOut
Beach
Mew - No More Stories - Columbia
The Europa piece is actually track 3 on the CD due to a pressing error that splits Part 1 into two separate tracks.
Part 2
Airsculpture - Europa - Neu Harmony
Dark Design
Airsculpture - Thunderhead - Neu Harmony
Bock
Airsculpture - Quark Soup - Neu Harmony