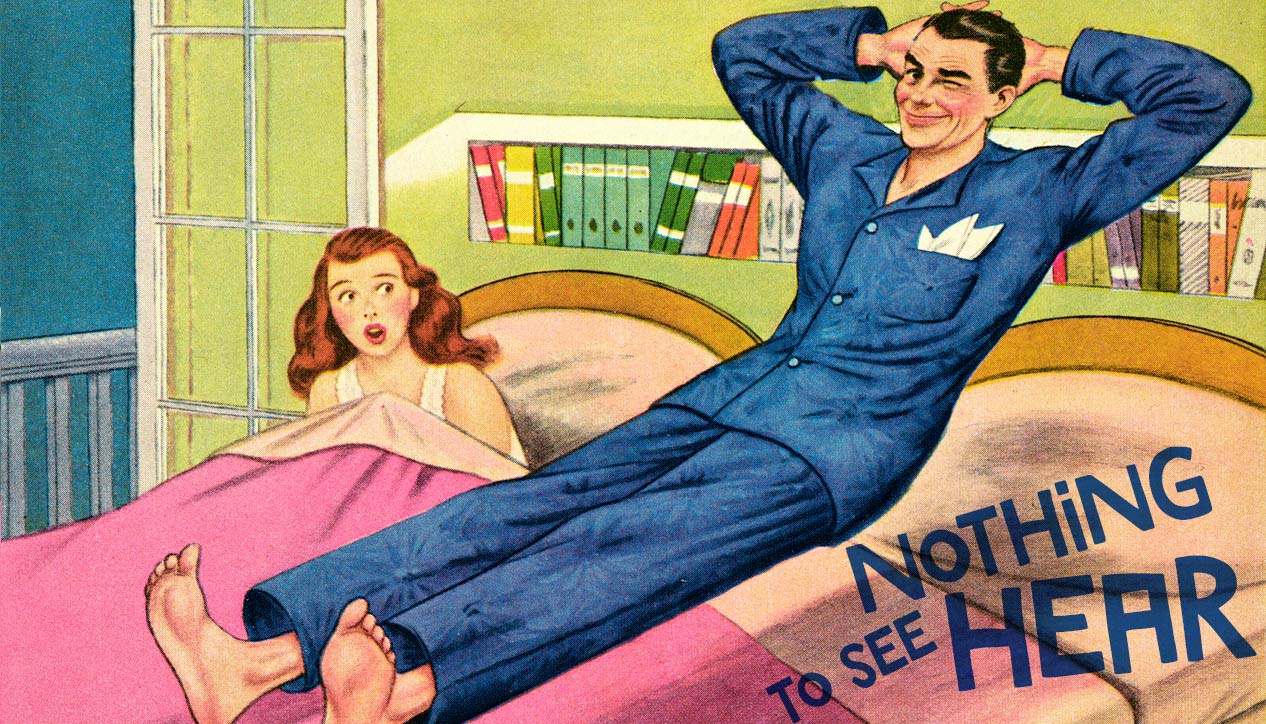 Groovin' tunes. Eclipsin' moons. We're on the road to nowhere Byrne-style or maybe not, but we can always still blame him if it all goes for a tumble.
Airs: Every Monday from 9:30 AM to 10:00 AM

Coming up at 9:30 AM on June 5th, 2023:
29 Minutes of music from the mind of Dick Altavista: Justin Townes Earle & Guy Clark & Legendary Canadians!
| Date | Host | Highlight | On Demand |
| --- | --- | --- | --- |
| Aug. 7, 2023 | Dick Altavista | 29 Minutes Of music from the mind of Dick Altavista: Jazzy and funky. | available |
| Jul. 31, 2023 | Dick Altavista | 29 minutes of music from the mind of Dick Altavista; Country & Western Swing & Viperish Jazz | available |
| Jul. 24, 2023 | Dick Altavista | 29 minutes of music from the mind of Dick Altavista: Amazing Voices, Amazing County-Fried Songs | available |
| Jul. 17, 2023 | Dick Altavista | 29 Minutes Of music from the mind of Dick Altavista: The Grateful Dead Meet Warren Zevon, Alejandro Escovedo and Leonard Cohen in a bar! | available |
| Jul. 10, 2023 | Dick Altavista | 29 Minutes of music from the mind of Dick Altavista: Jr Gone Wild goes Deadhead! | available |
| Jul. 3, 2023 | Dick Altavista | 29 Minutes of music from the mind of Dick Altavista: Cosmic Canadian Music! | available |
| Jun. 26, 2023 | Dick Altavista | 29 Minutes of music from the mind of Dick Altavista: Cosmic Nick Lowe, Cosmic Canadians! | available |
| Jun. 19, 2023 | Dick Altavista | 29 Minutes of music from the mind of Dick Altavista: Rawkin' Nick Lowe & Power Pop! | available |
| Jun. 12, 2023 | Dick Altavista | 29 Minutes of music from the mind of Dick Altavista: Indie Pop & Folk! | available |
| Jun. 5, 2023 | Dick Altavista | 29 Minutes of music from the mind of Dick Altavista: Justin Townes Earle & Guy Clark & Legendary Canadians! | available |
| May. 29, 2023 | Dick Altavista | 29 minutes of music from the mind of Dick Altavista: Peter Case, Todd Snider, Gordon Lightfoot! | available |
| May. 22, 2023 | Dick Altavista | 29 Minutes Of Music from the mind of Dick Altavista: Covers on Legends(Prince, Dylan, Zevon) truly brilliant originals Allen Baekeland and Lynn Miles! | available |
| May. 15, 2023 | Dick Altavista | 29 Minutes Of Music from the mind of Dick Altavista: If I could Write Poetry meets Drinkin' Ex & Asking why then destroyed by hippie powers vibe! | available |
| May. 8, 2023 | Dick Altavista | 29 Minutes of Music from the mind of Dick Altavista: Covering Lou, Reed, Alejandro Escovedo, Inbreds, Zevon! | available |
| May. 1, 2023 | Dick Altavista | 29 minutes of music from the mind of Dick Altavista: Pop rawk, Garage Pop, Sadies! | available |
ΨΨΨΨΨΨΨΨΨΨΨΨΨΨΨΨΨΨΨΨΨΨΨΨΨΨΨΨΨΨΨΨΨΨΨΨΨΨΨΨΨΨΨΨΨΨΨΨΨΨΨΨΨΨΨΨΨΨΨΨΨΨΨΨΨΨΨΨΨΨΨΨΨΨ
ΨΨΨΨΨΨΨΨΨΨΨΨΨΨΨΨΨΨΨΨΨΨΨΨΨΨΨΨΨΨΨΨΨΨΨΨΨΨΨΨΨΨΨΨΨΨΨΨΨΨΨΨΨΨΨΨΨΨΨΨΨΨΨΨΨΨΨΨΨΨΨΨΨΨ
ΨΨΨΨΨΨΨΨΨΨΨΨΨΨΨΨΨΨΨΨΨΨΨΨΨΨΨΨΨΨΨΨΨΨΨΨΨΨΨΨΨΨΨΨΨΨΨΨΨΨΨΨΨΨΨΨΨΨΨΨΨΨΨΨΨΨΨΨΨΨΨΨΨΨ
ΨΨΨΨΨΨΨΨΨΨΨΨΨΨΨΨΨΨΨΨΨΨΨΨΨΨΨΨΨΨΨΨΨΨΨΨΨΨΨΨΨΨΨΨΨΨΨΨΨΨΨΨΨΨΨΨΨΨΨΨΨΨΨΨΨΨΨΨΨΨΨΨΨΨ
ΨΨΨΨΨΨΨΨΨΨΨΨΨΨΨΨΨΨΨΨΨΨΨΨΨΨΨΨΨΨΨΨΨΨΨΨΨΨΨΨΨΨΨΨΨΨΨΨΨΨΨΨΨΨΨΨΨΨΨΨΨΨΨΨΨΨΨΨΨΨΨΨΨΨ
ΨΨΨΨΨΨΨΨΨΨΨΨΨΨΨΨΨΨΨΨΨΨΨΨΨΨΨΨΨΨΨΨΨΨΨΨΨΨΨΨΨΨΨΨΨΨΨΨΨΨΨΨΨΨΨΨΨΨΨΨΨΨΨΨΨΨΨΨΨΨΨΨΨΨ
ΨΨΨΨΨΨΨΨΨΨΨΨΨΨΨΨΨΨΨΨΨΨΨΨΨΨΨΨΨΨΨΨΨΨΨΨΨΨΨΨΨΨΨΨΨΨΨΨΨΨΨΨΨΨΨΨΨΨΨΨΨΨΨΨΨΨΨΨΨΨΨΨΨΨ
ΨΨΨΨΨΨΨΨΨΨΨΨΨΨΨΨΨΨΨΨΨΨΨΨΨΨΨΨΨΨΨΨΨΨΨΨΨΨΨΨΨΨΨΨΨΨΨΨΨΨΨΨΨΨΨΨΨΨΨΨΨΨΨΨΨΨΨΨΨΨΨΨΨΨ
ΨΨΨΨΨΨΨΨΨΨΨΨΨΨΨΨΨΨΨΨΨΨΨΨΨΨΨΨΨΨΨΨΨΨΨΨΨΨΨΨΨΨΨΨΨΨΨΨΨΨΨΨΨΨΨΨΨΨΨΨΨΨΨΨΨΨΨΨΨΨΨΨΨΨ
ΨΨΨΨΨΨΨΨΨΨΨΨΨΨΨΨΨΨΨΨΨΨΨΨΨΨΨΨΨΨΨΨΨΨΨΨΨΨΨΨΨΨΨΨΨΨΨΨΨΨΨΨΨΨΨΨΨΨΨΨΨΨΨΨΨΨΨΨΨΨΨΨΨΨ
ΨΨΨΨΨΨΨΨΨΨΨΨΨΨΨΨΨΨΨΨΨΨΨΨΨΨΨΨΨΨΨΨΨΨΨΨΨΨΨΨΨΨΨΨΨΨΨΨΨΨΨΨΨΨΨΨΨΨΨΨΨΨΨΨΨΨΨΨΨΨΨΨΨΨ
ΨΨΨΨΨΨΨΨΨΨΨΨΨΨΨΨΨΨΨΨΨΨΨΨΨΨΨΨΨΨΨΨΨΨΨΨΨΨΨΨΨΨΨΨΨΨΨΨΨΨΨΨΨΨΨΨΨΨΨΨΨΨΨΨΨΨΨΨΨΨΨΨΨΨ

Subscribe to Nothing To See Hear