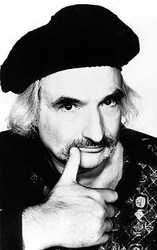 Nothing To See Hear
Monday May 26th, 2014 with PeterB
Theme wandering syndrome.
A theme wandering session … Today's adventure features a brief world hop, some Napster-diving, and some collaborations.
Open Your Book
Kid Koala - Space Cadet

First, a brief world hop, starting with some North African blues.
Tar Hani
Bombino - Agadez
Mustt Mustt
Kiran Ahluwalia (w. Tenariwen) - Aam Zameen : Common Ground

Karemela
Aster Aweke - Checheho
A dive into some random downloads found along the way. Like dumpster diving, only the finds are musical, not half eaten sandwiches. Thanks for the wild ride original Napster!!
Two Bass Shuffle
Holger Czukay - On the Way to the Peak of Normal
Night Nurse (Jah Wobble remix)
Sly & Robbie - unknown
Denki Groove
Snake Finger - unknown
New York, New York (Razormaid remix, 1990)
Nina Hagen - unknown
Somewhere Over The Rainbow
Patti Smith - Live at Ralph Nader rally, Madison Square Gardens, Oct 2000
Drunk Trumpet (Live at The Metro, Chicago)
Kid Koala - Xen Cuts

Finishing off with some Canadian collaborations.
Wispers of the Waves
Buck 65 (w. Gordon Downie) - 20 Odd Years

Gentle
Tanya Tagaq (w. Buck 65) - Auk / Blood

Signing off ...
Shout Outs From The Block
Fugees - Blunted On Reality