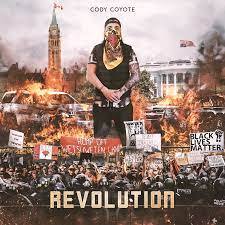 Indie City Madness
Monday June 7th, 2021 with Rick Vaughan and Elly Laberge
Ep. 388: Highlight on the Music of Indigenous Artists
June is Indigenous Heritage Month, and so to honour the First Nations, Inuit and Métis peoples of this land, we dedicate our June 7 show to featuring music from Indigenous artists and bands that have ties with the National Capital Region including Twin Flames, Cody Coyote, Aspects, Anachnid, The Halluci Nation and more. We hope you listen and pay attention.
Without Tears
Twin Flames - OMEN

Qimmiq Amaruq - Dog Wolf ft LB
Silla and Rise - Galactic Gala

Land Back feat. Boogey The Beat & Northern Voice
The Halluci Nation - Single

Revolution
Cody Coyote - Single


Full Moon feat. Elberlyn
Jah'kota - WOKE

Do or Die feat. David Strickland
Aspects - Impossible

La Lune
Anachnid - Dreamweaver

Bimaadiziwin
Noodin - Ndebwewin

The Best featuring Kinnie Starr
Amanda Rheaume - Single

Clegg Street
Mary Bryton - Single
Bad For You
Lyle Odjick and the Northern Steam - Through The Rain


Drifting
Aki Kicknosway - Single

Cobblestones
Okara - Stories without words

Wild Rose
Beverley Mckiver - Canadian Floral Emblems