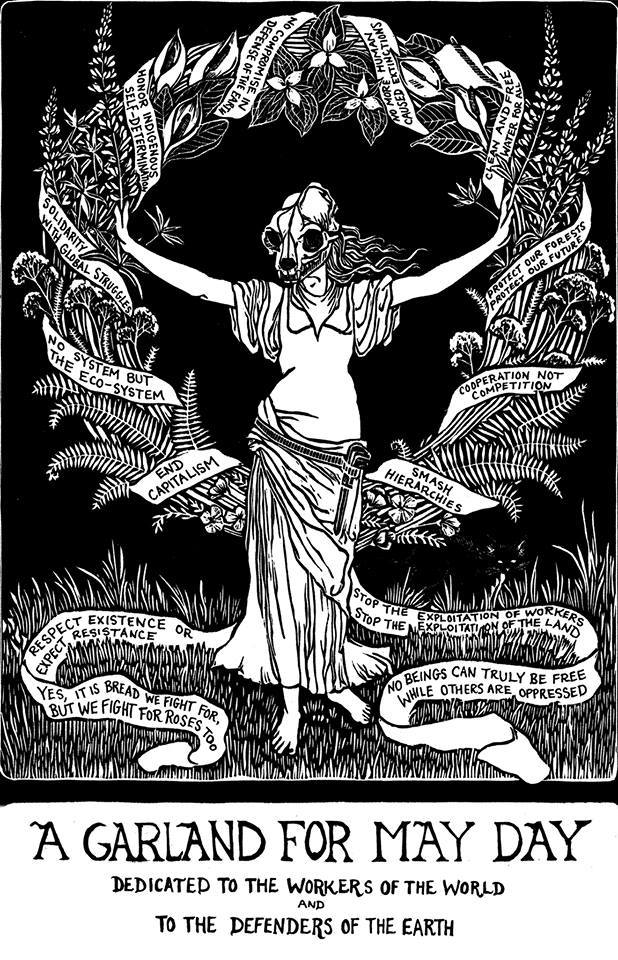 OPIRG Roots Radio
Tuesday April 24th, 2018 with Matt Cicero, DJ Afrika
May Day and the Ontario elections
We look at the history of May Day - International Worker's Day - and why May Day remains relevant today. We'll have interviews with local groups that fight for working-class people, and for justice such as the Ottawa-Outaouais Industrial Workers of the World, Fight for Fifteen & Fairness Ottawa, and the Anti-capitalist May Day. We'll also be speaking with Jocelyn Wabano-Iahtail about her intervention at Minister of Stolen Resources Jim Carr's pro-pipeline speech at the University of Ottawa. Her action was part of nationwide efforts to stop Kinder Morgan's Trans Canada pipeline. DJ Africa will cover the upcoming Ontario elections. Doug Ford's Conservatives have a lead in the polls, with the NDP in second place. What could this mean for the Province?
Working Class Hero
John Lennon - _
Three Miles Down
Gil Scott Heron - _