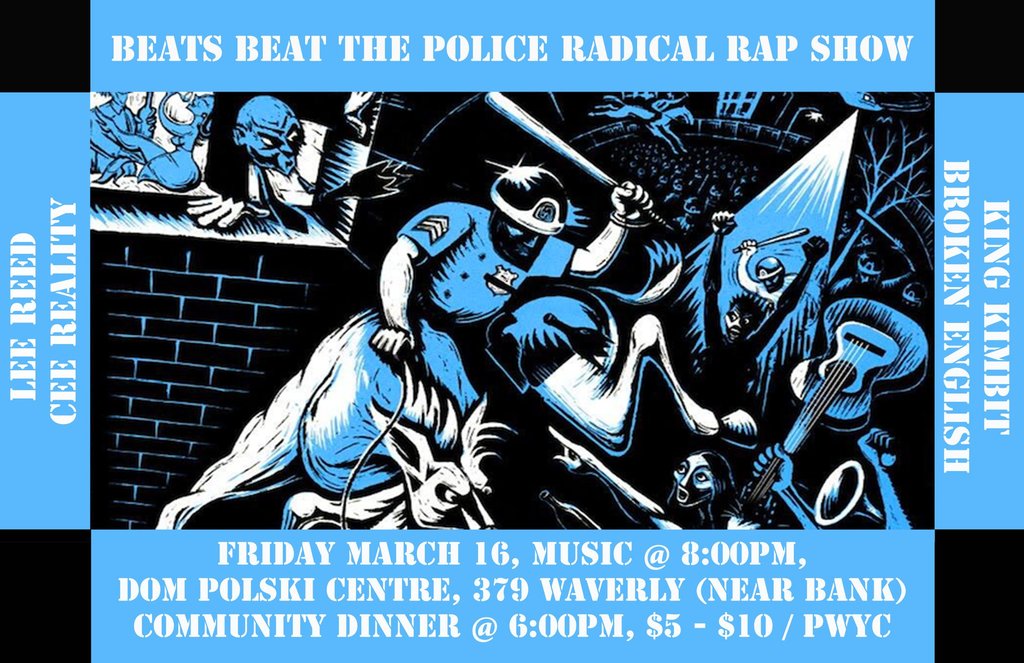 OPIRG Roots Radio
Tuesday March 13th, 2018 with DJ Anonymous
On this show we look at anti-Black racism and police violence, radical hip-hop and the ongoing strike by CUPE local 2424.
We talk with Jerrett B. Clark, President of CUPE 2424 the local for administrative, technical, and library staff at Carleton University, which is currently on strike. Talking about anti-Black racism and police violence with César Rimy Émery Ansey-Moussa and radical hip-hop with Lee Reed. If we're lucky we'll also have someone from Students Against Israeli Apartheid-Carleton to talk with them about Israeli Apartheid Week.
Run The Jewels - Close Your Eyes (And Count To F**k)
Run The Jewels feat. Zach de la Rocha - _
We Ain't In The Club
Party Brass - _


Earth Bound
King Kimbit - _

Running
Mylowking X - _