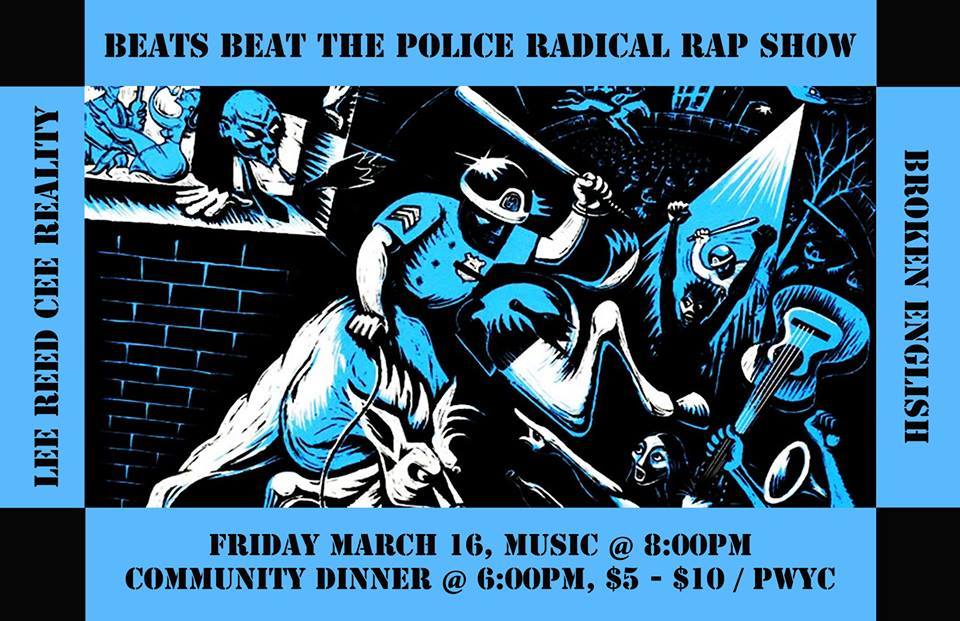 OPIRG Roots Radio
Tuesday February 27th, 2018 with DJ Anonymous
Indigenous Rights and the War on Drug Users: Justice for Colten, land defence and police violence
Join me today on OPIRG Roots Radio on CKCU 93.1FM between noon and 1:00pm. On today's show we'll be looking at the recent not guilty verdict's in the deaths of Colten Boushie and Tina Fontaine, and speaking with Jocelyn Wabano-Iahtail. We'll also have a 2016 interview with Algonquin of Barriere Lake Elder Michel Thusky about that community's fight to stop mining on their territory. Finally, I'll be interviewing Pro Smith about police violence, panhandling, and the war on drug users. I'll also be talking with journalist and author Andy Crosby about his article "ENOUGH KILLING OUR PEOPLE": Systemic injustices in Colten Boushie murder case lead to Indigenous rights framework.
Walking with the Dead
Savage Fam feat. Alas - _
Por el suelo
Manu Chao - Clandestino
We Ain't In The Club
Party Brass - _

Securicor
Crass - The Feeding of the Five Thousand