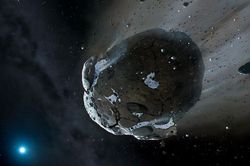 The nu Planet Rave Show
Sunday July 5th, 2015 with DJ KUBA MAYE
THE NU PLANET RAVE EPISODE 068
hurdling thru space at 128 bpm,this techno asteroid will collide with the fm frequency at 2am 05-07-2015. The sky will light up with strobe lights and low thumps sound waves. TUNE IN ENJOY AND DONT FORGET TO COMMENT.
Strandbar (Eric Duncan Remix) Todd Terje
Wcyjsu (Original Mix) Felix Lorusso
Wcyjsu (Flug Remix) Felix Lorusso, Flug
Ventricular (Dave Tarrida Remix) Niereich
Coma Berenices (Original Mix) Dodi Palese
Truenos (Hugo Bianco Remix) Pig&Dan ,Alberto Ruiz
Verdun (Original Mix) Alex Morgan
Don't Stay (Original Mix) - Jewel Kid - Don't Stay (Original Mix) Jewel Kid
Believe (Keith Carnal Remix) Bodyscrub, Pascal Nuzzo
What You Need (Original Mix) Adam Beyer
Transition Five (Original Mix) Johannes Heil
Hak Stephan Hinz & Philipp Ruhmhardt
Lost Boys (Original Mix) Bart Skils
The Sweep (Original Mix) Bart Skils
Electric ft. Cari Golden (Dubspeeka Remix) Kaiserdisco
Ambiences (Original Mix) ANNA
Ask (Aiken remix) Doka
Chicago Cab (Original Mix) Zeljka Kasikovic, Aleksandar Savkovic
Gliese (Original Mix) The YellowHeads
TT49 (Original Mix) Mekas
WASP (Original Mix) The YellowHeads
Scramble (Gabriel D'Or & Bordoy Remix) Tomy DeClerque