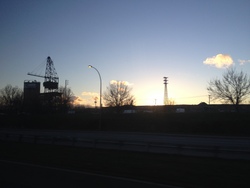 The nu Planet Rave Show
Sunday November 23rd, 2014 with DJ's KUBA MAYE & TEKNOBRAT
THE NU PLANET RAVE EPISODE 052
This week on Episode 052 of The Nu Planet Rave Radio Show KUBA MAYE opens the shift up with his live in studio mix followed by TEKNOBRAT bringing you the latest underground techno and house events news and on the mix the latest pre-releases, new releases and classic releases in the genres of TECHNO, DETROIT & BERLIN TECHNO, GROOVY TECHNO, MINIMAL TECHNO, ACID TECHNO, DUB TECHNO, TECH HOUSE, DEEP HOUSE, GARAGE, FUNKY HOUSE, CHICAGO HOUSE, CHICAGO HARDHOUSE, DETROIT HOUSE & NU DISCO. NJOI !!! Peace Out !!! KUBA MAYE & TEKNOBRAT.
Part ONE DJ KUBA MAYE TEARING IT UP FROM 2AM TILL THE fOUR O'THIRTY
STREP MIX + hEAD COLD ON A 404 MIX

Kamara & Microvibez Arina (Oliver Lieb Remix)
Mindskap, Angel De Frutos This Is The Sound (Original Mix)
Yoikol Adentro (Original Mix)
Yoikol Jateando (Original Mix)
Danny Daze, Translucent Speaker Language (Original Mix) Kompakt
DJ Boris Don't You Know (Original Mix)
Irregular Synth Rum & Drum (Original Mix)
Loco & Jam A Time Once Forgotten (Original Mix)
Loco & Jam Grinder (Original Mix)
Highestpoint Krypt Tonight (Steve Mulder Remix) Hi Tek Records
Alberto Santana Razor Blades (Original Mix)
Alberto Santana Feel The Force (Original Mix)
Angel One Flight 19 (Original Mix)
Valent. Entry (Original Mix) - www.
Javi M Analitics (Original Mix)
The Persuader Circuit Frame (Original Mix)
Ben Long Toltec (Darko Esser Remix)
Alex Bau mechanic (audio injection remix)
Alex Bau mechanic (original mix)
Gary Beck Grounded (Original Mix) Bek Audio
Spherical Coordinates SCBPA - 24 (Original Mix)
Arnaud Le Texier Valiant (Oscar Mulero Remix)
Sphaereon CX 344 (On The Edge Of The Abyss) (Original Mix) Audio Borderline
Rødhåd Haumea
Rraph Nadrealizm (Original Mix)
Jonas Kopp Blackbird
Dustin Zahn Against The Grain Drumcode
Deraout, Andres Gil Fractured Stone (Original Mix)
Rumah & Progression SC1
CTRLS X.Y
PART 2. TEKNOBRAT presents:

THE JOURNEY INTO SOUND (Studio Mix)

100% Vinyl controlled Native Instruments Traktor Scratch Digital Mix

STYLES: TECHNO, DETROIT & BERLIN TECHNO, GROOVY TECHNO,
MINIMAL TECHNO, ACID TECHNO, DUB TECHNO & TECH HOUSE.

BROADCAST TIME: 2014-11-23RD
4:30 TO 5:45 A.M - E.S.T OTTAWA TIME
OR 9:30 TO 10:45 A.M G.M.T UNIVERSAL TIME
Formel 1.4
Heib - formel 1 EP - Randform

You're the Same
Adam Beyer - You're the Same EP - Truesoul

Herencia
Xavier De Enciso - Alternative Modes EP - Modelhart

Reject (Joeski Dub)
Martin Landsky - 4 Jacks Pt. 3 - 15 Years of Poker Flat EP - Poker Flat

Passive Fusion (Original Mix)
Flex - Synthetical Objects EP - Nachtstrom Schallplatten

Star Struck
Chicago Deep - Halal Prepared Vol. 3 EP - boe

Blizzard (Black Asteroid Remix)
Marco Bailey - Blizzard/Hail EP - MBR Limited

Drizzle (Original Mix)
Marco Bailey - Drizzle/Injection EP - MBR Limited

All Gods Of Man (Oscar Mulero Remix)
P.E.A.R.L. - The Fall Of Because EP - Falling Ethics

Liberate Te Ex Inferis (Jumex Remix)
Dapo - Liberate Te Ex Inferis EP - Dark and Sonorous

I Believe (Original Mix)
Octave One Feat. Lisa Newberry - I Believe EP - Transmat
Unknown Passenger
Moritz Bruel - Von 3 EP - Burst

Nosebleed
DJ Wey - Lover's Rock #6 EP - Lovers Rock

Why Not
Luigi Madonna - Background EP - Drumcode

Werthers (Original)
Will Kinsella - Writing EP - Kombination Research

Absurd
Skudge - Skum One EP - Skudge

D4
SDX - Reference 05 EP - Reference

Valiant (Original Mix)
Arnaud Le Texier - Split EP - Children Of Tomorrow

MS1987 B
Markus Suckut - MS1987 EP - MS 1987

Herencia
Xavier De Enciso - Alternative Modes EP - Modelhart

Divergent (Original Mix)
Antonio De Angelis - Split EP - Children Of Tomorrow

My Block
Anthony Parasole - My Block EP - Ostgut Ton

Conflict
Roebin de Freitas - Snitch EP - Thrill Recordings

Untitled 4
Robert Hood - Moveable Parts Chapter 1 EP - M-Plant

Seventh Trumpet
Monolog X - Seven Trumpets EP - Occult Research

PART 3. TEKNOBRAT presents:

HEAD UP IN THE CLOUDS (Studio Mix)

100% Vinyl controlled Native Instruments Traktor Scratch Digital Mix

STYLES: DEEP HOUSE, GARAGE, TECH HOUSE
FUNKY HOUSE, CHICAGO HOUSE, CHICAGO HARDHOUSE
DETROIT HOUSE & NU DISCO.

BROADCAST TIME: 2014-11-23RD
5:45 TO 7:00 A.M - E.S.T OTTAWA TIME
OR 10:45 A.M TO 12:00 P.M G.M.T UNIVERSAL TIME
Dejong
Ishmael - WOLFEP026 EP - Wolf Music Recordings

Third Knife (Matthias Tanzmann Remix)
The Youngsters - Content Part 4 EP - 20:20 Vision

Love You Forever
Andy Vaz - It's OK EP - Yore

Passwords (Hercules and Love Affair vs Ha-Ze Factory Remix)
Ultramarine - Passwords EP - Real Soon

Story of HER Life
K15 - Insecurities EP - Wild Oats Detroit

Monologue (Original Mix)
Paul Mad - Conversations EP - Reduced

Makes Me feat. Erica Dee (Original Mix)
Used - Makes Me (feat. Erica Dee) EP - Dantze

She Sexy (Calvin MO Remix)
Dogreen - She Sexy EP - G-Mafia Records

We Must Send Away (Edgar Peng Remix)
Markey - We Must Send Away EP - Tonkind

Acid Aftermath (Justin Harris remix)
Hanfry Martinez & Carlos Sanchez - Acid Aftermath EP - Overall Music

Clap of Thunder (Original Mix)
Ange Siddhar, Illan Nicciani, Marwan Sabb - Clap of Thunder EP - Baile Musik Silver Edition

Cadence (Kindimmer Remix)
Nikola Gala - Cadence EP - Vibe Me

Everybody
Sek - Everybody EP - Danse Club Records

Synaptic
Mike Davis - Baniza EP - Sector 12-12

Give Me What Im Looking For (Original mix)
Nytron - Give Me What Im Looking For EP - Maze Records

Call This (Original Mix)
Lewis Smith - Call This EP - Sanity

Half Life
Marc Prause - Reflection EP - Love International

Sex (Original Mix)
Qubiko - Bone EP - Underground Source

Want To Be (Chez Damier Main Mix)
James Barnsley - Want To Be (The Unreleased Mixes) EP - Frole Records

Droplets (Original Mix)
Gaiser - False Light EP - Minus


Forever Night
Rick Wade - Moods & Grooves Classics v4 EP - Moods & Grooves Records

Feel Like This (Original Mix)
Bambounou - Feel Like This / Onto This EP - 50 Weapons

Save This Song (Mateo Murphy Remix)
Roland Klinkenberg - Save This Song EP - Tulipa Recordings


Antipodes
Mr. G - Phasing Ride / Antipodes EP - Relative

Jack Da Rhythms
Roy Davis Jr. - Roy's Chicago Basement Traxx EP - Clone Jack For Daze