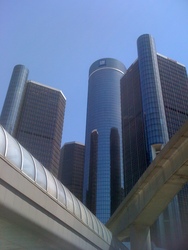 The nu Planet Rave Show
Sunday October 26th, 2014 with DJ's KUBA MAYE & TEKNOBRAT
THE NU PLANET RAVE EPISODE 050
This Week on Episode 050 of The Nu Planet Rave Show, For part 1 of the program DJ KUBA MAYE will be opening things up with a surprise mix with a bang!!!A 2.5 HOUR DARK AND DELICIOUS BANGER FOR THE TRU TEK LOVERS. ILL BE PERFORMING THIS MIX LIVE! IN HOUSE AT THE CKCUFM ON AIR STUDIO To close the show off for part 2 & 3 of the program TEKNOBRAT will play the latest hot pre-releases, new releases & current releases in the genres of underground BERLIN & DETROIT STYLE TECHNO, MINIMAL TECHNO, GROOVY TECHNO , ACID TECHNO, HARD TECHNO, TECH HOUSE, DEEP HOUSE, GARAGE HOUSE, FUNKY HOUSE, DETROIT HOUSE & ACID HOUSE... We ask support from all of our listeners to support underground techno and house music airwaves as it is show number one of two for our annual funding drive here at CKCU 93.1 FM. Since this is a public community radio station we need to raise a total of 130 000 $ during funding drive 2014. We encourage you to either donate online or by calling the funding drive hotline at (613) 520-2528 We thank our listeners in advance for supporting The Nu Planet Rave Radio Show and our public radio station CKCU 93.1 FM Ottawa, CANADA Tune Inn and NJOI !!! Peace Out KUBA MAYE & TEKNOBRAT !!!
PART ONE.
DJ KUBA MAYE the pollack serving up some warsaw inspired techno for 2.5 hours

playlist

Redshape Leaves (Stripped 2 Clip)
Redshape Leaves (Stripped 2 Clip & 303)
Iori Inject
XHEI Less (Urbano Remix)
0010X0010 De Echte (Original Mix)
Energun Mutation of the Genome
Electric Rescue Nania (Developer Remix)
Bas Mooy Exiles (Original Mix)
Reloadams Rosa Park (Original Mix)
Jonas Kopp Mandelbrot
Nikola Gala Octoechoes
Slam Cirklon Bells (Edit Select Remix)
Par Grindvik Speaker Attack
Chris Colburn Monkey Puzzle (Original Mix)
Rumah & Progression SC3
Mark Broom BC5 (Original Mix) Bek Audio
Kaelan Mod 2 (NX1 Remix)
Rismu S3 (The Plant Worker Remix)
Esole Raska (Reloadams Remix)
Dast Architect (Huge Remix)
Ø [Phase] Burden Of Proof
Subjects Viper (Original Mix) Organism
Subjects Destruction Derby (Original Mix) Organism
Adam Beyer Darlek (Original Mix)
Andrea Suglia Planet Juno (Regen Remix)
Andrei Morant Mesa 2 (Original Mix) Torque
Korben Nice Infinity (Original Mix)
Mattias Fridell Life Recycling Raw
Trus'me Moonlight Kiss (Skudge Remix)
Carl Cox Kommen Zusammen (Nicole Moudaber Remix)
PART.2 DJ TEKNOBRAT presents:

Hedonistik Rise (Studio Mix)

100% Vinyl controlled Native Instruments Traktor Scratch Digital Mix

STYLES: BERLIN & DETROIT STYLE
TECHNO, MINIMAL TECHNO, GROOVY TECHNO,
ACID TECHNO, HARD TECHNO
& TECH HOUSE

BROADCAST TIME: 2014-10-26TH
4:30 TO 5:45 A.M - E.D.T OTTAWA TIME
OR 8:30 TO 9:45 A.M G.M.T UNIVERSAL TIME
Garage 17 (Original Mix)
Kortsen - Garage EP - Kiko Records


Think In Nothing
Oscar Cornell - Soulmates EP - Lucidflow

Controlled Chaos (Original Mix)
Rhymos - Controlled Chaos EP - Whistleblower Records

Irrational Behavior (Crack & C Mix)
Umlaut - Irrational Behavior EP - Hit By A Truck Records)

Sunken Water Table
Community Corporation - Aquifer EP - Argot

Network (Original Mix)
GoldFFinch - Endless Year EP - Origami Sound

Sedate Love
Roberto Clementini - Start To Straight EP - Sorry For This Records

Sths
Von Grall - Stemplot EP - Annulled

Ison
Antwon Faulkner - Journey Into Sound EP - Restructured Recordings


Electric Sheep (Jay Tripwire Remix)
El Gato - Electric Sheep EP #9 - Bloo Neko Recordings


Everyday
F.E.X. - 2.0 LP - Robotronic Recordings

Changing Ways - Labete Mix
Nomenklatur - Changing Ways EP - Tic Tac Toe Records

Cloud N9 (Original Mix)
Layton Giordani - Human Nature EP - Phobiq

Alex Blaney Said No Again
Eduardo De La Calle - It's On My Brain EP - Planet Rhythm

Zeropoint (Andy Notalez Remix)
Acensor - Zeropoint EP - Reloading Records

Rotations (Alex Bau Repaint)
Electric Rescue - Rotations EP - Credo

X1 Digitalmaster
Broxgaard - KolonTrax 002 EP - KolonTrax

Mesmerized (Cardopusher Acid Rework)
Dave Tarrida - Mesmerized EP - Autofake

B2 (Original Mix)
Uncut - 005 EP - Limited.G

Solaris (Original Mix)
Alan Fitzpatrick & Rustic Soul - Solaris EP - ESD Records - Explore, Search & Discover

Vanishing Act
Jay Clarke - First Flight EP - Blackaxon

Cardiff Luv
UVB - Second Life EP - MORD

Circuit Frame
10Sion - CPU Damage EP - TXTRL

Merge
BNJMN - Coil EP - Delsin

Cosmic Strings
AnD - Cosmic Microwave Background EP - Electric Deluxe

PART.3 DJ TEKNOBRAT presents:

DEEP DEEP DEEP INSIDE OF ME (Studio Mix)

100% Vinyl controlled Native Instruments Traktor Scratch Digital Mix

STYLES: DEEP HOUSE, GARAGE HOUSE,
FUNKY HOUSE, DETROIT HOUSE, TECH HOUSE
& ACID HOUSE...



BROADCAST TIME: 2014-26TH
5:45 TO 7:00 A.M - E.D.T OTTAWA TIME
OR 9:45 TO 11:00 A.M G.M.T UNIVERSAL TIME
All I See (Darius Remix)
Bondax - All I See EP - Ultra - Sony Music

You Are The One
A.A.L. (Against All Logic) - You Are The One EP - Other People

Never Forget
Session Victim - See You When You Get There Par EP - Delusions Of Grandeur

Never Know
Light Year - Never Know EP - Exploited

For the Very First Time
HNNY - Local Talk vs Garito - Music Joined Us LP Compilation - Local Talk

My World
Husky & Yogi - My World EP - Random Soul Recordings

Finding Yusef (Selway Feedback Dub Remix)
Constar & Stefny Winter - Finding Yusef EP - Jyre Records

People (Denney Remix)
Robot 84 - People EP - Under No Illusion

Kana (?! Remix)
ModeBaku & Ted Amber - Kana EP - Yoruba Grooves

Be Good
Positive Divide - Non Generix EP - Myna Music

Last Identity (Marc Jay Remix)
Richkus - Last Identity EP - Savoir Faire Musique

Carolina (CrossNineTroll Remix)
Yvel & Tristan - Carolina EP - Hi!Fly Music

On My Own (Original Mix)
Soledrifter - On My Own, Back EP - Amenti Music

Only One
Scott Binder & Colin Wright - Only One EP - Golden Needle Records

Mathematical Symbols (Original Mix)
Swaab - Mathematical Symbols EP - CLPR

Departures (Brendon Moeller Remix)
Rico Casazza - Leaving Las Vegas EP - Cartulis Music

No Panties (Original Mix)
Kill Frenzy - All Night Long / No Panties EP - dirtybird

Clap Yo Handz
Deetroit - The Undergound Understands - Unknown Deetroit

I Don't Think That's Music
Art of Tones - Local Talk vs Garito - Music Joined Us LP Compilation - Local Talk

Let it B (Piano Mix)
Santos - SNATCH! OFF13 EP - Snatch! Records

Time Out (Ross Evans Remix)
Hot Since 82 - Time Out EP - Knee Deep In Sound

Down In Front (Original Mix)
Deep City Groove - Down In Front EP - Colour In Music

June
Apollonia - Tour a Tour EP - Apollonia

Cabeza Loca (Original Mix)
Laera - Ten EP - Laera

Restless City (Head High Remix)
Lone - Restless City EP - R&S Records