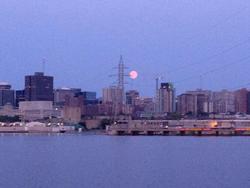 The nu Planet Rave Show
Sunday August 17th, 2014 with DJ's KUBA MAYE & TEKNOBRAT
THE NU PLANET RAVE EPISODE 045
This Week on Episode 045 of The Nu Planet Rave Radio Show... In a last minute rock paper scissors face off, Dj Kuba Maye will start this weeks show episode 045, resident KUBA MAY takes us on another live journey into sound with his ritual like live in studio mixes that is sure to take you into the middle of the dance floor on every beat. Resident TEKNOBRAT closes up the program with the latest pre-releases, new releases and general releases for part 2 & 3 of the show in the genres of DEEP HOUSE, MINIMAL TECHNO HOUSE, DUB TECH HOUSE,CHICAGO RETRO STYLE HOUSE, ACID HOUSE, BERLIN + DETROIT STYLE TECHNO, MINIMAL TECHNO, INDUSTRIAL TECHNO & 4 X 4 TECHNO NJOI !!! KUBA MAYE & TEKNOBRAT !!!
Part 1 DJ KUBA MAYE

Developer Western Ways (Pfirter Remix)
Mikael Jonasson Quatar (Audio Injection Remix)
Secluded Proceed (Samuel L Session Remix)
Lampenfieber Tuner (Original Mix)
Jon Rundell Raven (Original Mix)
Hans Bouffmyhre, Lex Gorrie Floating (Original Mix)
Emmanuel Nuke (Original Mix)
Minitech Project Dark, Deep, Funky (Original Mix)
Alan Fitzpatrick We Are Forever Young (Original Mix)
Korben Nice Sylens (Original Mix)
Harry Romero & Joeski When You Touch Me (Christian Smith Remix)
Harvey McKay Hard to See (Original Mix) DC120
Israel Toledo Threat (Original Mix)
Loco & Jam Platform 3 (Original Mix)
Hans Bouffmyhre, Lex Gorrie Zero Gravity (Original Mix)
Harvey McKay Start Running DC124
Gene Karz, Maller Folk (Original Mix) Dope
Harvey McKay Something Good (Original Mix)
Monika Kruse Summer Drops (Nicole Moudaber Remix)
Harvey McKay Slip DC124
Hans Bouffmyhre Drubbing (Original Mix)
Sound Associates Boombox (Len Faki edit)
Manuel Mucua Manta (Original Mix)
Sterling Moss Bogota Dreams (Dario Sorano Remix) Achromatiq
Mr. G Tutonic
Nicole Moudaber Bittersweet (Original Mix)
Kiko Moto (Original Mix)
AngelLopez The Little Grated (Johann Smog Remix) Datagroove Music
Hans Bouffmyhre Forgotten Saga (Original Mix)
Chicago Loop The Hustler (Original Mix)
Harvey McKay Sargon's Birth (Frankyeffe Remix)
Petter B Loggbay Session B
Sebastien Bouchet Broken Heart (Original Mix)
Monika Kruse, Pig&Dan Soulstice (Original Mix)
PART 2. DJ TEKNOBRAT presents:

MUSIC JOURNEY'S FROM SOUL TO DARKNESS (Studio Mix)

STYLES: DEEP HOUSE, MINIMAL TECHNO HOUSE,
DUB TECH HOUSE,BERLIN + DETROIT STYLE TECHNO,
MINIMAL TECHNO, INDUSTRIAL TECHNO & 4 X 4 TECHNO

100% Vinyl controlled Native Instruments Traktor Scratch Digital Mix

BROADCAST TIME: 2014-08-17TH
4:30 TO 5:45 A.M - E.D.T OTTAWA TIME
OR 8:30 TO 9:45 A.M G.M.T UNIVERSAL TIM
Love's Our Danger Our Disaster (Original Mix)
Teknobrat feat. Lance Baptiste & Nikita Del Corazón - Love's Our Danger Our Disaster Pre-release test demo EP - Bunkerbliss Produktions Test Demo


Drop The Beat
David K - 'Middle Aged Romance' EP - Apollonia

Liquid Velvet
Marshall White - Liquid Velvet EP - Asia Music
Pwoin Pwoin Pwoin
The Alexanders (Yuksek & Alex Metric) - Pwoin Pwoin Pwoin EP - Partyfine

Flight To Berlin feat. Thalstroem (Flight Club Live Mix)
Klartraum - E3 EP - Lucidflow

You Want It
Ronny Muller - Doorman - You Want It EP - Panaché Music

Here I Am EP
Standard Fair - Here I Am EP - Joyfull Family Records
Deep Space House
Tomas Jirku - Event Horizon EP - Innerflight Music
Club Delice
Audioleptique - Orfiline EP - Future Relics
Shade 2
Folker Zwart - 50 Shades Of Zwart EP - Credo Records
Fame (Factory Floor Dub Remix)
The Acid - Fame (Remixes) EP - Mute

My Devil (Original
Ennio Colaci - My Devil EP - Faust
The Way Of Life (Orlando Voorn Dub)
Simone Gatto - Moss EP - Vosnos Records
9mm
VSK - 94 EP - Consumer Recreation Service Ltd

Waiting (Way Back Remix)
Friends In Paris - 'Waiting' EP - Outer Records

Rm To Rm
Hubot - Triadz EP - Weekend Circuit
Fifth Wheel (Patrik Skoog Remix) EP
Radial - Crux Remixed EP - Radial Records
Electrosexual - Tempelhof (Album Version)
Electrosexual - Tempelhof EP - Rock Machine Records
Diversions (ad.lib & silvision Remix)
Alex Bau - Diversions EP - Affin
Indicie
Adriana Lopez - Grey Report 03 EP - Grey Report
Interpolate
Unam Zetineb - Interpolate / Tense EP - More Than Less

Mö4
Möd3rn - 02-14 EP - Möd3rn
Att 9 (The Plant Worker Remix)
Attemporal - Att 9 EP - ATT Series
Like The Old Days
Paul Mac - Mutual 1 EP - Amazone Records
Mindlicker
Diego Hostettler - Contact EP - Belief System Records

PART 3. DJ TEKNOBRAT presents:

FROM HERE TO THERE (Studio Mix)

STYLES: DEEP HOUSE, MINIMAL TECHNO HOUSE,
DUB TECH HOUSE,CHICAGO RETRO STYLE HOUSE,
ACID HOUSE, BERLIN + DETROIT STYLE TECHNO,
MINIMAL TECHNO, INDUSTRIAL TECHNO
& 4 X 4 TECHNO


BROADCAST TIME: 2014-08-17TH
5:45 A.M TO 7:00 A.M - E.D.T OTTAWA TIME
OR 9:45 TO 11:00 A.M G.M.T UNIVERSAL TIME
Black Bricks (Original Mix)
Black Light Smoke - Firefly - Scissor & Thread

Basoon Fax
Acidalius - Acidalius EP - Acid Waxa

Rather Be (feat. Jess Glynne) [The Magician Remix]
Clean Bandit - New Eyes (Deluxe Version) LP - Atlantic

Back in DogTown USA
House of Jezebel - Back in DogTown USA EP - Voyage Direct

Restless (Original Mix)
Red 7 - The Space Junk EP - Housewax

It's Slow (Truncate Raw Mix 1)
Trus'me - PN26 EP - Prime Numbers

I Want You (Alan Fitzpatrick Remix)
Trus'me - PN27 EP - Prime Numbers

249.92 (Original Mix)
Uncode - A Sweet Kiss EP - Eufemia

CX 344 (On The Edge Of The Abyss) (Original Mix)
Sphaereon - Cronox Abyss EP - Audio Borderline

Thinking Outside (Original Mix)
Energun - Thinking Outside EP - Art Style Techno Records

A2
Eduardo De La Calle - ASR015 EP - Analog Solutions

With Level Hopes
Erdbeerschnitzel - The Ample Waters EP - Delsin

Basement Party
Therb - Therb Series #1 EP - Therb Series

Darlek
Adam Beyer - Teach Me EP - Drumcode

Control
Daniel Andreasson - Control 12" EP - ZPISC

Moonlight Kiss (Skudge Remix)
Trus'me - PN25 EP - Prime Numbers

Parallel Computing (Tripeo Remix)
Exium - A Sensible Alternative to Emotion Remixes EP - PoleGroup

Section 2 (Alan Fitzpatrick Edit)
Drax & Mark Broom - Section 2 (Alan Fitzpatrick Edit) EP - AFU Limited)

Ritual (Original Mix)
UZB - Sleaze Compilation Vol. 7 LP - Sleaze
So Far
Hoshina Anniversary - Barcelona LP - Boysnoize Records

Stray Bullets (Kamikaze Space Programme Remix)
Kris Goad - Stray Bullets EP - Green Fetish Records

Chloronium (Original Mix)
Electric Rescue - Chloronium EP - Riot

Destabilized
Electric Rescue - Destabilized EP - Gynoid Audio

Levitate
Bill Youngman - Levitate EP - Killekill

Subway Route
In Sync - Storm / Subway Route EP - Delsin