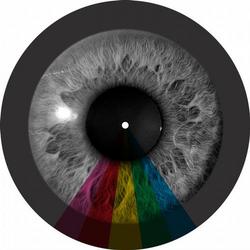 The nu Planet Rave Show
Sunday October 13th, 2013 with DJ TEKNOBRAT & KUBA MAYE
THE NU PLANET RAVE EPISODE 023
This Week DJ TEKNOBRAT opens up Episode 023 of The Nu Planet Rave Show with 2.5 hours of new underground techno and house releases from the week of September 30th to October 7th 2013. DJ KUBA MAYE will be closing the show this week with a very awesome set, He took relatively underground sound and mixed in a very high energy way, It actually sounds Big ROOM, He went all over with atmospheric techno, minimal, some Big room, Some Space some Trance some acid, Dont limit yourself to one sound musik is fluid. . NJOI !!! Hosts DJ KUBA MAY3 & veteran underground techno house DJ-producer TEKNOBRAT team up to bring to the airwaves of CKCU FM a non stop 5 hour mix exploring the various styles of Underground techno & house. From Big Room to minimal, deep,atmospheric, hard groove,Detroit & Berlin style techno, our mission is to radiate the airwaves with those sounds from past, present & future in a non stop continuous DJ mix format.
PART 1. DJ TEKNOBRAT Presents:

NEW UNDERGROUND TECHNO & HOUSE MUSIC RELEASES
FOR THE WEEK OF SEPTEMBER 30TH TO OCTOBER 7th 2013 PART 1. (Studio Mix !!!)

100% Vinyl controlled Native Instruments Traktor Scratch Digital Mix

STYLES: DETROIT - BERLIN TECHNO, MINIMAL TECHNO, DUB TECHNO,
4 x 4 TECHNO, INDUSTRIAL TECHNO, DEEP HOUSE, ACID HOUSE, MINIMAL TECH HOUSE,
TR-808 STYLE ELECTRO & EURO STYLE DUBSTEP TECHNO

BROADCAST TIME: 2013-10-13TH
2:00 TO 3:15 A.M E.S.T OTTAWA TIME
OR 6:00 TO 7:15 A.M G.M.T UNIVERSAL TIME
Abseits der Wege
Jaymon - Seasons LP - Forest Roots

Community (Original Demo)
Gold Panda - Reprise EP - Ghostly International

You've Never Been to Konotop
Vakula - You've Never Been to Konotop (Selected Works 2009-2012) LP - Firecracker

First Glance
Space Dimension Controller - Correlation EP - Clone Royal Oak

Spandex - Original Mix
Tim Xavier - Clinkology LP Compilation - Clink

Airplay (Original Mix)
Daniel Sanchez & Cardace & Perazzinis - Walking Basslines Pt.1 EP - Bla Bla

Terrorcore
Clouds - Twin Turbo Volume One LP Compilation - Twin Turbo


Vacant (Silent Servant Remix)
Greg Gow & Gareth Whitehead - Vacant EP - ePM Music


Pierre (Original Mix)
WLF - 'MEMEE' EP - Catwash Records

He Said, She Said - Original Mix
Alexi Delano & Camea - Clinkology LP Compilation - Clink

Red Supergiant (Original Mix)
Daniela La Luz - Pistol Star EP - Rawax

Sirocco (Original Mix)
Ian O'Donovan - The Uprising EP - KMS Records

Warehouse (Original Mix)
Shlomi Aber - Tide EP - Ovum Recordings

Mandrake (Original Mix)
Antonio Valente - Mandrake EP - Sino

Main Mode (Original mix)
Answer Code Request - Main Mode RP - Marcel Dettmann Records

Abused Words (Greg Gow Chord Attack Rework)
Get Serious - Chord Route EP - Restructured


Drift
Mike Mind - Aether EP - Turbo Recordings


House Of God ($50 Mix)
DHS - Classic Jams LP Compilation - Poker Flat Recordings

Gateway
Tessela - Nancy's Pantry EP - R&S Records

Product Of Lassitude (Stéphane "Teknostep" Vera remix)
Teknobrat - Product Of Lassitude EP (Demo) - "unreleased demo"


Att 5 (Deep Space Helsinki Remix)
Attemporal - Att 5 & Att 6 EP - Att series

The Descent (Rolando Remix)
Mush - The Descent EP - Technorama Records

Erasers
Harvard Bass - Twin Turbo Volume One LP Compilation - Twin Turbo


Auto Drive (Orginal)
Terrence Dixon - Life Events EP - 236Records

Scattered Thoughts (20 Years Revisited) (Scattered Thoughts (Traversable Wormhole 2013 Revisit))
Separate Minds - Scattered Thoughts (20 Years Revisited) EP - Sonic Groove

PART 2. DJ TEKNOBRAT Presents:

NEW UNDERGROUND TECHNO & HOUSE MUSIC RELEASES
FOR THE WEEK OF SEPTEMBER 30TH TO OCTOBER 7th 2013 PART 2. (Studio Mix !!!)

100% Vinyl controlled Native Instruments Traktor Scratch Digital Mix

STYLES: DETROIT - BERLIN TECHNO, MINIMAL TECHNO, DUB TECHNO,
4 x 4 TECHNO, INDUSTRIAL TECHNO, TR-808 STYLE ELECTRO & MINIMAL TECH HOUSE

BROADCAST TIME: 2013-10-13TH
3:15 TO 4:30 A.M E.S.T OTTAWA TIME
OR 7:15 TO 8:30 A.M G.M.T UNIVERSAL TIME
Rocky (Original Mix)
Tin Man - Underdog Pt,2 EP - Pomelo

Ch-x
Alan Backdrop - Salko EP - Enklav

Berlin Drone
D. Carbone - So Far, So Good... So What? LP Compilation - Nachtstrom Schallplatten

Translucent Plants
Jeff Mills - The Jungle Planet LP - Axis Records

A Particular Moment (Original Mix)
Electric Rescue - Electric Ghetto EP - Flash

Dazzle (Original Mix)
John Tejada & Justin Maxwel - Razzle Dazzle EP - Detone

Pure (Black Hats remix)
Advanced Human - Pure EP - Gynoid Audio

Non Exchangable (Original Mix)
Electric Rescue - Silky EP - Bedrock Records

Antimonit 2
Iori - Antimonit EP - Prologue

Krieg Maschine (Stigmata Remix)
Niereich - So Far, So Good... So What? LP Compilation - Nachtstrom Schallplatten

Vacuum (Unbalance Remix)
Woo York - Vacuum EP - Dynamic Reflection

Latah
Stigmata - So Far, So Good... So What? LP Compilation - Nachtstrom Schallplatten

Transform
Anthony Parasole - Off The Grid EP - Marcel Dettmann Records

Cut Untitled Cut
Prince of Denmark - The Body EP - Forum

Try (Skudge Try Again Version)
Monoloc - Try EP - CLR

Margen Position
UZB - Margen Position EP - Sleaze Records

Attenuate (Audio Injection Remix)
BCR Boys - So Far, So Good... So What? LP Compilation - Nachtstrom Schallplatten

Get Up (Mark Broom Version)
The Advent & Jason Fernandes - Sonic Intervention Remixed LP - H-Productions

Hyperfocus (Skudge Remix
Alex Cortex - Hyperfocus EP - Killekill

New Structures For Loving (Marcel Dettmann Remix)
Cosmin TRG - New Structures For Loving Marcel Dettmann Remix - Noise Code Lee Gamble Remix EP - 50 Weapons

Borel (NX1 Remix)
Kirk Degiorgio - Kirk Degiorgio Presents Sambatek LP - Far Out Recordings

Green Illusion (Truncate Remix)
WestBoy - Green Illusion EP - Root50

Shades
Crushed Soul - Various EP - Ostgut Ton

Solar Diet
Woo York - Ancient Light EP - Soma

Condor To Mallorca
Jeff Mills - Sequence: A Retrospective of Axis Records LP Compilation - Axis Records

BIG ROOM,BOG ENERGY SOUND USING VARIOUS DJ STYLES AND TRACK SELECTIONS TO BRING YOU A HARD UNDERGROUND SOUND,
Crayon (abel Nesian Remix)
Fristik - Crayon

Shoreline
NHB&Pascal Nuzzo - Shoreline

Moonquake
Mauro Picotto, Riccardo Ferri - Moonquake

Back To You
Goncalo M - Back To You

DustClound
Peter Baily - DustClound

Collect
SQL - Collect

Life Is A Wheel
Irregular Sybth - Life Is A Wheel

Cronicle
MOHNL(NL) - Cronicle

State Of Mind
Don Ruijgrok - State Of Mind

Bad Man
Vertige - Bad Man

I am Somebody(Delaze Dub)
Technasia - I am Somebody(Delaze Dub)

Plugin
Dema - Plugin

Mary Jane
Kalden Bess - Mary Jane

Emphasis (Drumcomplex & Roel Salemink Remix)
Pierre Deutschmann - Emphasis

Munich'93
Yan Oxygen - Munich'93

Awakenings (Original Mix)
Nick Muir,Psycatron,John Digweed - Awakenings - Bedrock Records

Diskover (Hauk 'n Baum Remix)
Victor Ruiz - Diskover

Tzycho (Original Mix)
Roland M. Dill - Tzycho

Itslikea (Original Mix)
Philip James de Vries - Itslikea

5AM (Original Mix)
Layo & Bushwacka! - 5AM

Dark Valley (Flug Remix)
Lex Gorrie - Dark Valley

Casthouse (Original Mix)
Ferhat Albayrak - Casthouse

Additive (Original Mix)
Marco Di Natale - Additive

Cinnamon Kiss (Original Mix)
Harvey McKay - Cinnamon Kiss

WMC (Original Mix)
Gaga - WMC

Stranded (Original Mix)
Tina V - Stranded