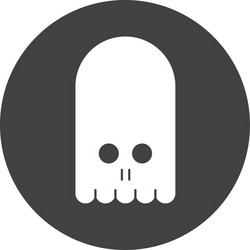 The nu Planet Rave Show
Sunday June 9th, 2013 with DJ KUBA MAYE & TEKNOBRAT
THE NU PLANET RAVE EPISODE 014
The nu Planet Rave Show is Ottawa's only and newest after hours underground techno house DJ mix show. Hosts DJ KUBA MAYE & veteran underground techno house DJ-producer TEKNOBRAT team up to bring to the airwaves of CKCU FM a non stop 5 hour mix exploring the various styles of Underground techno & house. From minimal, deep, tech and acid house to tribal, hard groove, minimal, Detroit & Berlin style techno, our mission is to radiate the airwaves with those sounds from past, present & future in a non stop continuous DJ mix format.
Part 1. DJ KUBA MAYE presents: Four4 Slammin "Blue Domina"
Intense Techno!
BROADCAST TIME 2:00 TO 4:30 A.M E.S.T OTTAWA TIME
sadie mae glutz (a-brothers remix)
Electrorites - ATWA EP - The Zone Records

Rough (Axel Karakasis Remix)
Sintek - Rough EP - Respekt Recordings

Paranoid MetallixOriginal Mix
Pawn Shop People - STRINGS OF THE AFTERLIFE - Micro.Fon

The End (Original Mix)
Harvey McKay - GOODBYE EP - Soma Records

Looper (Conrad Van Orton Dub
PVS - Looper EP - Gynoid Audio

The Arches (Len Faki DJ-Edit)
Mikael Jonasson - DJ-EDITS VOLUME 2 - Figure

NaloxoneFhazee Remix
Andrea Schillaci - NALOXONE EP - JJ Records

State Of MindOriginal Mix
Don Ruijgrok - STATE OF MIND EP - RRespekt Recordings

DrumpackOriginal Mix
Locomatica - DECEPTION EP - Phobiq

Rise & Fall (Kraemer & Niereich Remix)
Thomas P Heckmann - DARK MATTERS REMIXES - NACHTSTROM SCHALLPLATTEN

Hook (Sutter Cane Remix)
Daniele Crocenzi, Gymmy J - HOOK EP - Eklero Records

Power Time (Original Mix)
Tom Laws - POWER TIME EP - Ribbon

dark vs. light (original mix)
AKA Carl - - DARK VS. LIGHT EP - Naked Lunch

MX3 (Dehix Remix)
Gabriel D'Or, Bordoy, Dehix - MX3 REMIXES - capsula

New World (Joseph Capriati Remix)
Luigi Madonna - NEW WORLD - Analytictrail

Dura MadreSebastian Groth Remix
Daniele Crocenzi - DURA MADRE EP (REMIXES PART 2) - Eklero Records

atwa (vegim remix)
Electrorites, Vegim - ATWA EP - The Zone Records

GoodbyeOriginal Mix
Harvey McKay - GOODBYE - Soma Records

Fall Of DoomOriginal Mix
A.Ti - FALL OF DOOM - Berlin Aufnahmen

Chicken Understood (Truncate Remix)
Heiko Laux & Diego Hostettler - CHICKEN UNDERSTOOD - Kanzleramt

davin (original mix)
Zenker Brothers - LION IN MARS - Tresor

Texture (Subfractal Remix)
Lorenzo D'ianni - - TEXTURE EP - Hi Tek Records

Hook (original)
Daniele Crocenzi, Gymmy J - HOOK EP - Eklero Records

Looper (Conrad Van Orton remix)
PVS - Looper EP - Gynoid Audio

NeuromanticOriginal Mix
Exploit - LATE NIGHT GROOVES - Mutex Recordings

RoughOriginal Mix
Sintek - ROUGH EP - Respekt Recordings

Stonner (Original Mix)
Takaaki toh - A FANCY HAIRCUT WILL NOT HELP YOU TO MAKE BETTER TRACKS - Planet Rhythm

Paintball (Original Mix)
Irregular Synth - AWESOME EP - Amazing Records
Drumpack (Original Mix)
Locomatica - DECEPTION EP - Phobiq

Sadie Mae GlutzOriginal Mix
Electrorites, - ATWA EP - The Zone Records

PART 2. DJ TEKNOBRAT Presents:

POST MOVEMENT 2013 & MUTEK 2013 SONIC HANGOVER !!!

STYLES: DETROIT - BERLIN TECHNO, TECHNO, DUB TECHNO, ACID TECHNO, INDUSTRIAL TECHNO, DEEP HOUSE, TECH HOUSE, MINIMAL TECHNO & TR-808 STYLE FREESTYLE ELECTRO.

BROADCAST TIME 4:30 TO 5:45 A.M E.S.T OTTAWA TIME
OR 8:30 TO 9:45 A.M G.M.T UNIVERSAL TIME
Jijijijij$ijijijiji
MGUN - If You're Reading This EP - Don't Be Afraid

Black Technician (UR Mad Mike Remix)
Robert Hood - Black Technician (UR Mad Mike Remixes) EP - Music Man Records

L Plates (Tom Demac Remix)
Glimpse - True South EP - Aus Music

Outcast
Orphx - Boundary Conditions EP - Sonic Groove


Jawada
Dexter - Dolly EP - Dolly

Tow Ride
Erica - Hexagon Cloud EP - Interdimensional Transmissions

Enter
Q'hey - Core LP - TORQUE

Dust
Markus Suckut - DNA LP - Figure

_conscious
Joran Van Pol - _conscious EP - Minus


Transmutation
Abstract Division - Time & Perception Part 2 EP - Dynamic Reflection

Video Siren
Gary Beck - Rascal EP - Bek Audio

Analog
Octave - Analog Series Part 1 EP - Silent Steps

Playerz
Mr. G - Another Zone EP - Phoenix G

Facial Features
Myk Derill - Unison EP - Knotweed Records

Psychosis
Monocraft - Golden Army EP - Android Muziq

A Is For Acid (Perc Redux)
Matt Whitehead - A Is For Acid EP - Perc Trax

Funnel Vision
MGUN - If You're Reading This EP - Don't Be Afraid

Buddyroid
Q'hey - Core LP - TORQUE

Acid Dik
Mark Broom - Acid Dik EP - Power Vacuum

We Will
Rolando - D & N's EP - Ostgut Ton

Drowning In Excuses (Tim Xavier Remix)
Aaron Hedges - Drowning In Excuses EP - District of Corruption

Colonized (Perc Bubble Mix)
Paula Temple - Colonized EP - R&S Records

Another Way
Marcelus - Enlightenment EP - Singular Records

Dissociation
Markus Suckut - DNA LP - Figure

PART 3. DJ TEKNOBRAT Presents :

POST BROOKLYN DISCO ADVENTURE 19 HOUR ROAD TRIP HANGOVER !!!

STYLES: BERLIN + DETROIT TECHNO, TECHNO, MINIMAL TECHNO, DUB TECHNO, MINIMAL TECH HOUSE, DEEP HOUSE & DISCO FUNK.

BROADCAST TIME 5:45 TO 7:00 A.M E.S.T OTTAWA TIME
OR 9:45 TO 11:00 A.M G.M.T UNIVERSAL TIME
Giorgio by Moroder
Daft Punk - Random Access Memories LP - Columbia / Sony Music

Elution
Sven Weisemann - Elution EP - Telrae

The Real Swagitude
Sek - Swagitude EP - Large Music

Airglow fires
Lone - Airglow Fires EP - R&S Records

Bitmap
Shader - The Reaper EP - Eklero Records

Don't Lose It
Tommy Rawson - Don't Lose It EP - Local Talk

All I Got
Patrick Chardronnet - Random Beauty EP - Connaisseur Recordings

Reasons To Be Dismal? (Steve Bug Edit)
Foremost Poets - Reasons To Be Dismal? EP - Poker Flat Recordings

Vapour
Paul Woolford - Vapour / Mindwash EP - Special Request

Paskho Version 2
Luke Hess - Analog Passion EP - Echocord Colour

Caverns
Autim - Adventures EP - Sounds of Juan

Somewhere
John Tejada - Somewhere EP - Kompakt

Paralende (John Norman Remix)
Daimond Rocks - Empty Life & Paralende EP - 7 Stars Music


Brother
Leon Vynehall - Brother/Sister EP - Aus Music

Vision
JC Laurent - Pyramide EP - Indeks Music

Schn33
Phon.o - Schn33 / Go EP - 50 Weapons

Lexicon
Alan Fitzpatrick - In The Beginning EP - Drumcode

Luv Thang feat. Jessy Allen
Gerd & Alden Tyrell - Luv Thang EP - 4Lux Black

Morro da Formiga (Spatial Remix)
Kirk Degiorgio - SambaTek EP - Far Out Recordings

Into the Dido
Kike Henriquez - Berlin Underground Selection 4 (Selected & Mixed By Namito) LP Compilation - KNM

Lost In Space
Darko Esser - Out Of Context EP - Wolfskuil Records

lustration ten (pressure zone)
Mike Parker - Lustrations LP - Prologue

Neuromantic
Exploit - Late Night Grooves EP - Mutex Recordings

Warm Launderette (Solvent Remix)
Vector Lovers - Warm Launderette EP - Soma Records

Spoock
Eomac - Spoock EP - Killekill