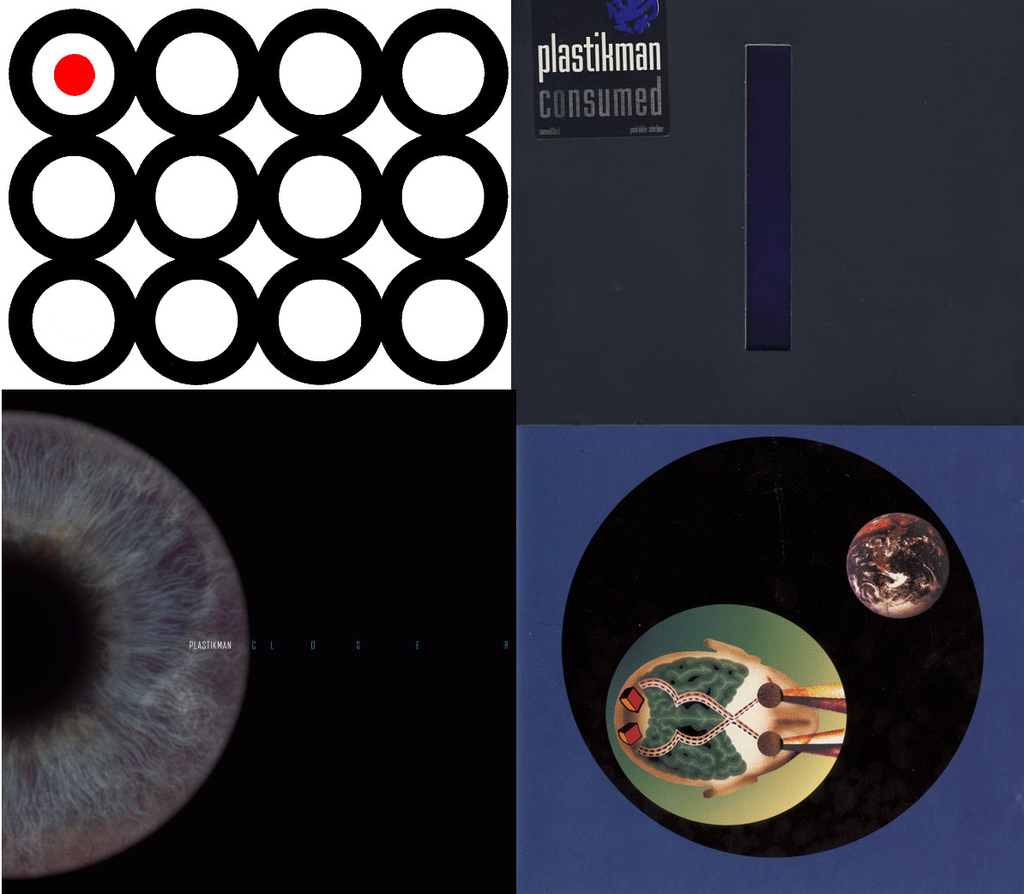 Heavy Friends
Saturday June 4th, 2022 with Heavy Ben
Electronic Sounds From Canada Part 9 - Richie Hawtin (Plastikman)
Happy 52nd birthday to Richie Hawtin, electronic music producer and DJ. Born in England in 1970, Hawtin's family moved to Windsor, ON, in the late 1970s. Drawing inspiration from nearby Detroit, Hawtin is a pioneer of minimal techno and IDM over a 30+ year career. Plastikman is Richie Hawtin's most well known moniker, and 1998's "Consumed" still strikes me as one of the most immersive recordings I have ever heard. He recorded three albums with Pete Namoook as "From Within" in a kosmische / ambient style, and released techno / acid / electronica recordings as Concept 1, Cybersonik, States Of Mind, Hardtrax, F.U.S.E., Circuit Breaker... Alongside John Acquaviva, Richie Hawtin founded independent record label Plus 8, and later M_nus. In the 1990s they ran a remarkable DIY shop: self-produced music, album cover art work, their own record pressing plant in Canada, a subscription service to sell vinyl, and distribution to record stores. Kids these days don't know how easy they have it! Best Techno DJ of the year 3x, and none of these tracks have been played on CKCU before. So I know you will find something new to discover from the remarkable catalogue of Richie Hawtin. I find this music to be as engaging as ever. Experience it in a big room with big speakers... or on headphones.
Hour one
96​:​01 02​:​00
Concept 1 - 12" - Concept 1 - 1996

Altair IV.1
Cybersonik / States Of Mind - Technarchy - Plus 8 - 1990

Glob
Plastikman - Sheet One - Plus 8 - 1993

Cowboyphunk
Hardtrax - 12" - Probe - 1994

Silent Intelligence Part V, Part VI
From Within - From Within 3 - Fax +49-69/450464, M_nus - 1997

Pakar
Plastikman - Artifakts (BC) - M_nus, NovaMute - 1998

Headcase
Plastikman - Closer - M_nus, NovaMute - 2003

Future Surfacing (What Lies Ahead)
From Within - From Within 2 - Fax +49-69/450464, M_nus - 1995

Hour two
A New Day
F.U.S.E. (FUSE) - Dimension Intrusion - Plus 8 - 1993

EXpand
Plastikman - EX - M_nus, Mute - 2014

Elektrostatik
Plastikman - Recycled Plastik - NovaMute - 1994

School
Circuit Breaker - The End (1991-1996) - Probe - 1996

Elements of Tone (J's a Mix)
States Of Mind - Elements Of Tone - Plus 8 - 1990

Sanctuary
F.U.S.E. (FUSE) - Computer Space - Plus 8 - 1994

Cor Ten
Plastikman - Consumed - M_nus, NovaMute - 1998

Locomotion (In Key)
Plastikman & Chilly Gonzales with Tiga - Consumed In Key - Turbo - 2022


Xtension
Richie Hawtin / R.H.X. - From My Mind To Yours - Plus 8 - 2015

Sad Alliance
From Within - From Within - Fax +49-69/450464, M_nus - 1994

Lasttrak
Plastikman - Musik - NovaMute - 1994