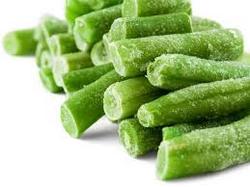 Heavy Friends
Saturday May 9th, 2015 with Lady Mary
Cool Beans!
Cool off with Atlantic breezes as we celebrate birthdays of Canadian icons Don Messer and Hank Snow, and showcase music from Norway and Finland.
Today is the birthday of Don Messer, born in 1909 in Tweedside, NB. Along with his Islanders, his music became a staple of early Canadian radio and then TV. In the mid-60s, 'Don Messer's Jubilee' was the #1 Canadian TV program, after Hockey Night in Canada.
Heavy Heavy Heavy
Geraldo Pino and the Heartbeats - Afro Rock - Kona 02009
Don Messer Story
Stompin Tom Connors - To It and At It - Boot 01973

Buckwheat Batter
Don Messer's Islanders - 25th Anniversary Album - Rodeo 01958

Hi-Lo Schottische
Don Messer and His Islanders - On the Air - Apex 01960

Gambling, Gods, and LSD
Fred Frith - Eye to Ear II - Tdzadzik 02004
Hank Snow, another Canadian music icon, was born today near Halifax in 1914. He worked at many jobs, including sailing, fishing, bush cutting, unloading ships, and as a porter at the train station in Lunenburg NS. An audition for Halifax radio gave him his break; his first record was released in 1936, and he toured, performed on radio, and recorded, through the 40s to the 90s. He started an international foundation for the prevention of child abuse.
Squid Jiggin Ground
Hank Snow - Hank Snow Collection - RCA Camden 01974

My Mother
Hank Snow - My Nova Scotia Home - RCA Camden 01960

Founding of Reno, Nevada, on this date in 1868. Reno, along with Sparks, occupies valley known as Truckee Mountains. Outside of Las Vegas, Reno-Sparks is largest metropolitan area in Nevada. First Reno was an agricultural community; then its main industry was mining; latterly, divorce, and casinos.
Reno
Jonathan Richman - Jonathan, Te Vas A Emocionar - Rounder 01994
Friend of the Devil
Grateful Dead - American Beauty - WB 01970
Folsom Prison Blues
Johnny Cash - All Aboard the Blue Train - Sun 01962
Reno Nevada
Fairport Convention - Heyday: The BBC Sessions 1968-1969 - Hannibal 01987
Sparks
Peter Reno and Barry Stoller - Inner City Beat! (V/A) - Soul Jazz 02014
Gambling, Gods, and LSD
Fred Frith - Eye to Ear II - Tzadzik 02004
Today we also mark the 1943 inauguration of the brief, unhappy career of the balata ball in baseball. Rubber shortages due to WWII resulted in the use of balata, another rubber-like substance harvested from trees, in Guyana and the West Indies. Balata is harder and less elastic than rubber, so there was no 'bounce' to baseballs until war-end.
Jersey Bounce
Ella Fitzgerald - Clap Hands, Here Comes Charlie - His Masters Voice 01962
Build it Up, Tear it Down
Fatboy Slim - You've Come a Long Way, Baby - EMI 01998
Today in 1977 saw the release of Symbionese Liberation Army prisoner, then radical convert, Patty Hearst. The SLA kidnapped the young Berkeley student/heiress, in a bid to exchange her for two imprisoned members. When this failed, they converted her to their cause. She participated in a number of armed robberies, perhaps without consent. Arrested and convicted, she served 8 months of a 22 month sentence.
(7" single)
Patti Smith - Hey, Joe - Mer 01974
Roland the Headless Thompson Gunner
Warren Zevon - Excitable Boy - Asylum 01978
Revolution Blues
Neil Young - On the Beach - Reprise 01970

Turning from releases to arrests, we also mark the arrest on this date in 1945, of Norwegian Nazi-collaborator Vidkun Quisling for embezzlement, murder, and high treason. He conspired with the Germans to install himself to power when Norway was invaded, and participated in the deportation of Norwegian Jews to extermination camps.
Death Will Come
Phaedra - The Sea - Rune Grammofon 02011
Nazi Eyes
The Mike Gunn - Durban Poison - Double Naught
Nazi Apocalypse
Simply Saucer - Cyborgs Revisited - Get Back 02003

I Cover the Mountain Top
Elephant9 - Live at the BBC - Rune Grammofon 02012
We wrap up the show with a mini-feature on more Nordic music, this time Circle from Finland. This Heavy host is looking forward to a much-anticipated festival near the end of this month, featuring Circle and their alter-ego Pharoah Overlord. A few tracks from Finland to end the program for this evening.
Fish Reflection
Circle - 6000 km/h - Full Contact/Ektro 02014
Blackout
Pharoah Overlord - Pharoah Overlord 3 - Riot Season 02005
Skyliine
Pharoah Overlord - Live in Suomi Finland - Riot Season 02006